---
---
ANZAC DAY, MONDAY 25TH APRIL
11.00 AM AT CHURCH POINT
---

Construction at Church Point to start..
Pittwater Council will begin works to realign McCarrs Creek Road and build a new car park at Church Point within the coming weeks, with the appointment of a civil engineering contractor and new project manager earlier this week.
General Manager Mark Ferguson said the $10 million project was expected to take approximately 18 months to complete, with completion expected in November 2017.

"With the green light to start works, we are thrilled to be starting construction at Church Point," Mr Ferguson said.

"The new parking and amenity solutions will be well-used and highly valued by Pittwater's onshore and offshore residents, as well as those visiting Pittwater," Mr Ferguson said.

The new car park will deliver 120 new parking spots—providing both spaces for general access via pay and display and premium (guaranteed) spaces.

In addition to the increased parking, other major improvements to the area will offer significant improvements to the safety and amenity for pedestrians and road users; including a new piered seawall with suspended timber pedestrian boardwalk; the realignment of McCarrs Creek Road between the Commuter Wharf and Rosstrevor Reserve and landscaping around the area.

"Having carried out a thorough assessment of tender applicants, we are delighted to have appointed Ward Civil and Environmental Engineering, specialist civil engineers, to carry out the various stages of works at Church Point," he said.

Council has also appointed an expert project manager to oversee the project from Council's perspective, commencing in May 2016.

Mr Ferguson says during the construction period, Council will work closely with the contractor and all involved will do their best to minimise disruptions to local residents and users of the wharf.

"We have worked closely with both the onshore and offshore community to get to this point, and we remain committed to keeping our residents and other stakeholders well informed on the project's progress," he said.

Mr Ferguson said that Council appreciated the support and patience from the community around the project's construction.

Geotechnical ground investigation will take place during the week of 2 May 2016, ahead of construction commencing. A barge containing necessary equipment will be located by the commuter wharf for approximately seven days and commuter boats will be temporarily displaced during this time. The works will be staged to minimise disruption as much as possible.
For more information and regular updates please visit:
www.pittwater.nsw.gov.au/majorprojects

Contact: Media contact: Community Relations
Phone: 9970 1172 or 9970 1119


---
Dear Church Point boat permit holder
We are pleased to advise that Ward Civil and Environmental Engineering has been awarded the tender for construction of the road, seawall and car park at Church Point.

Geotechnical ground investigation works will take place during the week of 2 May 2016, ahead of construction commencing. A barge is required for these works and will be located by the commuter wharf for approximately 7 days. The works will be staged to minimise disruption as much as possible.

What this means for you
Unfortunately you will not be able to tie up your boat in the inner section of the commuter wharf during the week commencing 2 May while the investigation works are taking place.

Geotechnical investigations will generate some noise however works will be kept within regulatory levels and will be conducted within the permitted hours of 7am to 5pm. We apologise for any inconvenience during this time.

Alternative temporary tie up locations
To minimise inconvenience, we have arranged temporary tie up locations whilst this work takes place (please see attached pic):

Old wharf (wharf in front of waterfront café)
Boat ramp/seawall/beach at the eastern end of Church Point car park
Staging of works
Sunday 1 May, 6pm–Tuesday 3 May, 6pm:
No tie ups permitted on the inner-west section of commuter wharf

Tuesday 3 May, 6pm–Friday 6 May, 6pm:
No tie ups permitted on the inner east side of the commuter wharf

Rangers will use discretion for boats with current permits during this period.


Please understand that Council may remove boats and tie them up to the seawall at Rosstrevor Reserve or double stack them at open areas of the facility if necessary.

If you have any questions please contact our Wharf Ranger John Hoeben on 0481 012 659.

More information can be found on Council's major projects page.

We thank you for your patience during this time and look forward to sharing updates on this project with you.

Regards

Andy Davies
Manager Urban Infrastructure



---
The Scotland Island Kindy needs your help.
Dear Scotland Island & Offshore Community,
We have educated and cared for a least three generations of children and we now want to create a quality service for a new generation.

We are gathering a team of experienced professionals to relaunch and build a children's service that the community wants - a long day care, a preschool programme, before and after school activities and vacation care.

A unique community run children's service - our children educated through being in our natural environment.

To do this we need your help - what service do you require? Can you support us financially? Can you bring your expertise and join our committee?

Are you able to help with Elsie Steps Bush Care Project?
We need volunteers on Saturday and Sunday 7th & 8th May. A fun community activity that helps fund the Kindy!

Please get in contact - share our gotundme campaign and donate. Our kids and future generations will thank you.

For more information please call Aggy Ager 0424 209 242 or Louisa Maxim 0431 125 142.
Or email siocscommittee@gmail.com.

https://www.gofundme.com/scotlandislandkind



---
Spotlight On Sustainability Of Pittwater Estuary
Office of Rob Stokes



Member for Pittwater Rob Stokes today announced the NSW Government is commencing consultation on the future of commercial fishing within the Pittwater estuary.



The NSW Marine Estate Management Authority has put forward a range of management initiatives to help improve marine conservation and maximise community benefits in key coastal areas.

The Pittwater estuary has been identified due to evidence of resource-use conflict between commercial net fishing and other user groups and the threats posed to the estuary's long-term environmental sustainability and social value.

"The Pittwater estuary is our community's most valuable natural asset," Rob Stokes said today.

"Boating, fishing, kayaking, sailing and swimming are key parts of our community's lifestyle and are all supported by this incredible waterway.

"Countless marine based businesses, tourism operators and retail providers also heavily depend on the estuary's attractiveness and sustainability.

"Managing risks and conflicts is vital to help protect this valuable community asset and the continuation of commercial netting is now squarely under the spotlight.

"Various controls such as closures to commercial netting on weekends have been implemented but concerns still remain.

"For the first time an extensive threat and risk assessment has been undertaken and our community is now being asked to have our say on the future of commercial netting and the best ways forward.

"Community feedback will help inform further evaluation of the management responses and final recommendations to the NSW Government later this year.

"Copies of the report, and details on how to provide feedback, are available by visiting www.marine.nsw.gov.au .

"

Submissions close on 24 April – so I encourage everyone who uses and enjoys the Pittwater to get involved and have their say,"

Rob Stokes said.


Information
The
Marine Estate Community Survey
undertaken in 2014 informed the design of the Hawkesbury project.
Key findings
Over 1,700 people across NSW were surveyed. Some of the key findings of the survey are:

the health of the marine estate is considered to be a core value
the marine estate is viewed as integral to the NSW community's social and cultural well-being
benefits are amplified for coastal Indigenous communities as many of their core traditions are linked to the marine estate
the diversity and abundance of marine life and natural beauty of the marine estate are considered key economic values for nature-based and regional tourism
pollution of the marine estate, from littering, spills and land-based runoff, is perceived as the major threat
less than one in five people considered overfishing a priority threat
key management opportunities that were identified included:

addressing pollution
greater public involvement in decision-making
more on-ground environmental action support programs
improved public education
increased public access
actions to rehabilitate coastal habitats and address coastal inundation and erosion
Final reports
Marine Estate Community Survey Final Report (Sweeney Research)
Summary of results from the public online survey (Marine Estate Management Authority) (9pp) – the findings from 152 respondents to a public online survey on the qualitative findings from the survey.
Technical Paper 2 – Surveying the Community's Views on the Marine Estate (Marine Estate Expert Knowledge Panel) (10pp) – describes why and how the survey was undertaken, lessons learnt and how the results should be used.
Source:
---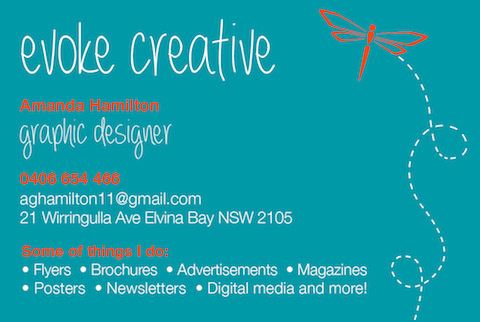 ---
For Sale

New ramp and refurbished pontoon for sale
Call Eamon on 0407 92 5657


---
Looking for an Experienced Carpenter

and

a Skilled Labourer to Join our team
On the Island.
Must be Motivated and Pro-active.

Please contact Fiona for more information on 0402 471 595.



---
For Sale

Engine guard for sale.

No damage, in good condition. $350

Call or message 0402 471 595 for more information.











---
---
---
A complete set of past electronic newsletters since May 2000 can be found and read at https://ymlp.com/archive_gesgjgm.php or by clicking here or by visiting the Mona Vale Library.

The Island website is at www.scotlandisland.org.au


---
To Contribute
If you would like to contribute to this newsletter it's easy!. Send an e-mail to the editor (editor@scotlandisland.org.au) or by clicking here. Type your contribution (100 words or so would be fine) and assuming it is of general interest to the community, does not include matter of a political nature and is not offensive, it will appear next month.
Subscription Information
To get on and off this newsletter,

click here

or got to:

http://www.scotlandisland.org.au/signup .


To change your address, click the 'modify' link at the bottom of this newsletter or send an email to the

editor@scotlandisland.org.au


---
Follow the PON
---
The Online Local Contacts Guide
Click HERE to load
---
The views expressed in this newsletter are not necessarily the views of the Scotland Island Residents Association (SIRA), or the Western Pittwater Community Association (WPCA)
---