---
Graeme's 60th Birthday Party

On Saturday 30th Jan I celebrated my 60th birthday at the fire station. On behalf of my family I would like to warmly thank everyone who turned up to mark this, and my 30th year as part of this community. Your generosity was above and beyond, I am astounded! There were plenty of kids running round, and we all dined on succulent hot beef, thanks Peter Thompson. A huge thanks to Basil Daher, Tim Byrne and John Marshall, who along with me, make up Joe's Garage, playing up a storm most of the night to the delight of everyone present.

Beth Jessup fronted a long line of "Graeme Roasters", reminding me just exactly where I belong! Others too numerous to mention helped out in the kitchen, and David Wardman organised the flow of the food.

My gorgeous daughter Rana, and my effervescent and cheeky son Jake made my night, and who could forget Lachlan and Isla, grandchildren extrodinaire!

For those of you who missed a simply fabulous night, see you in 10 years!
 
Love to you all,
Graeme.

---
For Sale
If you have something for sale that you think locals would like - let us know and we will put an entry in the PON at the beginning of each month...
Free Couch & Coffee Table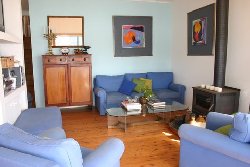 We have a large 3 seater blue couch and glass table on offer free of charge to anyone who needs these items on Scotland Island, as I am replacing them next Saturday.

The couch is cobalt blue, but also has a navy cover.

Please contact Gary at 0410 314567, if you would like to pick either of them up.





---
The Local Guide - Community Information
 Click HERE to load
---