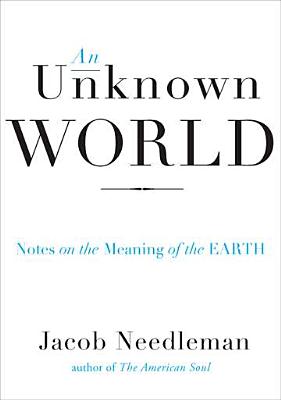 JACOB NEEDLEMAN
An Unknown World: Notes on the Meaning of the Earth
Thursday, November 29 at 7 PM

Join us for an evening with the acclaimed author of The American Soul, The Essential Marcus Aurelius and Money and the Meaning of Life. Needleman's new book explores the question: What is the purpose of life on Earth? The philosopher and San Francisco State professor frames man's role on the planet in a completely new and fresh way, moving beyond the usual environmental concerns to reveal how the care and maintenance of a world is something vital and basic to our existence as authentic human beings.
---
10TH ANNUAL YOGA JOURNAL CONFERENCE
Thursday, January 17 - Monday, January 21
Hyatt Regency (Market Street at Embarcadero)
Click here for details

Design your ideal San Francisco yoga retreat and experience transformation! The 10th Annual Yoga Journal Conference features 50+ master instructors teaching over 100 classes, including Ashtanga, Vinyasa, Baptiste, Kundalini, Jivamukti, AcroYoga, Restorative, Iyengar, Ayurveda, and more. Don't miss a special evening with Deepak Chopra, who will discuss his latest book Super Brain, celebrating the golden age of neuroscience (a wine and cheese meet-and-greet reception and book signing will be held following his talk). Enjoy a non-stop Bhangra Dance Party on Bollywood Night! For more information and to register, go to www.yjevents.com/sf or call 800-561-9398.
---