---
Contents
---

---
Later Ferry Service
This Friday, 2nd November
Let us be your designated driver
Stay and Listen to Matt Trapnell
Departing Church Point 7.45pm and 8.15 pm.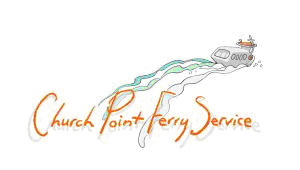 ---

---
SCOTLAND ISLAND RURAL FIRE BRIGADE

Your Brigade -
Fire Brigade Matters


We are now in the bushfire season and need to observe certain points
regarding the dangers of bushfire.



Total Fire Ban Days


We will be alerted to this by news bulletins on the radio, in the weather
report usually on the hour.



No fires may be lit including open barbeques.





Act, Prepare, Survive.


In our last few inclusions in the PON we have discussed some of the
key points in preparing our properties (homes) for the possible event of a bushfire (or ember attack). The RFS website is an essential guide to preparing and planning for such an event.. www.rfs.nsw.gov.au or
just Google RFS. You can download your bushfire survival plan from this website.

During periods of increased fire danger or when there is a bushfire in the area it is important to stay up to date, check the aforementioned website or ring the bushfire information line 1800 679 737

During the fire season a special permit is required for the lighting of any fire, this is an additional permit to the permission to light a pile burn. contact Pittwater Warringah Fire Headquarters 9450 3000

To aid the fire brigade keep your water tanks as full as possible as in an emergency we may have to access your water supply.



In an emergency the fire brigade will take control of the Island's emergency water supply.



We are looking to increase our active membership if you think you can make such a commitment contact me (details below) or talk to any member of the brigade, Drop in to our brigade training day, on the first Sunday of each month 9 till 12.0



Melbourne Cup Day at the Fireshed


Tuesday 6th November, join us for a glass of bubbly and watch the race on the big screen, bar open from 2.00pm


David Wardman
9999 5944
david@wardman.com.au
David Wardman SIRFB
9999 5944
david@wardman.com.au



---
Floating Christmas Choir
Rehearsals at Tarrangaua




It's on again, bring your voice and a bottle to Tarrangaua? (Susan Duncan's) November 13th. 6:30 for a 7 pm start.



6 rehearsals in total.

The performance this year will be Thursday December 20th.

Please contact Chuck if you intend to attend.

chuck@chuckbradley.com.au



---

---
Outdoor Film Screenings on Island for Lao kids

I leave for Laos with the boys, Joel 6 and Emile 2 in two weeks. We will be staying in Luang Prabang and helping out at the Luang Prabang Library. This is one of a number of excellent initiatives that http://www.lao-kids.org/ supports. We are putting on two Open Air screenings with all proceeds to support kids and youth in Laos. First one, for the kids, is tonight!!





November 1: Kids screening from 6.30pm



Screening: Hugo
Trailer: http://www.youtube.com/watch?v=hR-kP-olcpM
Popcorn included.
BYO Blanket to stay warm and cushion
$5 tickets






November 10th from 6.30pm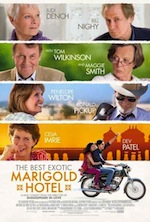 Screening: The Best Exotic Marigold Hotel
trailer: http://www.youtube.com/watch?v=dDY89LYxK0w
With a bowl of curry
BYO Drinks and Blanket to stay warm and cushion or fold up chair
$20

Limited spaces so be quick to reserve your place under the spotted gums
call Shona 0401798869 or Boyd 0417991499 for directions or to text your confirmation

$20 ticket for film and curry


To learn more about this innovative library in Luang Prabang and see where Joel and Emile will be giving conversation classes, watch this six -minute clip made by the film group @My Library.

http://www.youtube.com/watch?v=-1o0CniX2rg&feature=youtu.be

Thanks for your support
Shona



---
WOW Extraordinary Meeting


(IN SUPPORT OF 1 MILLION WOMEN-RECIPE FOR CHANGE)





WHEN: WEDNESDAY 14TH NOVEMBER 2012, 12 FOR 12.30PM START




WHERE: SUZIE BOYD'S-69 ROBERTSON ROAD (NEAR TENNIS). PH. 99793347




RSVP: ASAP



1 MILLION WOMEN (founded in 2009), is a nationwide movement of women & girls getting on with practical action on climate change-to save energy, cut waste/pollution and save money in our everyday lives, while living more sustainably.

RECIPE FOR CHANGE is their biggest initiative to date, with the aim of literally creating a recipe for living better for everyone and our planet, written by the women and girls of Australia to share with women around the world. It will form a free online book of information and inspiration to be launched on International Women's Day in March 2013. For more information see www.1millionwomen.com.au

Thanks to Karen Lambert for proposing and registering for RECIPE FOR CHANGE and also to Suzie Boyd for volunteering to host this extraordinary WOW meeting to enable us to be part of this wonderful initiative. To assist Suzie with organization, RSVP ASAP would be much appreciated. As usual, please bring a plate of food to share and your favourite drink.

Looking forward to seeing as many of you as possible,

Cheers,
Jenny
99994460/0410533728



---

Local Council Notices

'M', MOONRAKER & MONA VALE - BOND COMES TO PITTWATER





Mona Vale Library is celebrating 50 years of the world's most famous spy with a James Bond exhibition from Monday 5 November to 18 November.



Event organiser Sharelle Ravenscroft said the first Bond movie Dr No had its premiere in London 50 years ago.

"The timing of our exhibition - 50 years of on-screen 007 - also coincides with the Australian launch of the 23rd Bond movie Skyfall, " said Ms Ravenscroft.

The two-week exhibition will celebrate James Bond with a display of memorabilia and storyboards sharing details of the movies that have spanned half a century and delighted audiences through the years.

The exhibition touches on the actors, the history of the movies, its exotic locations, and visitors will be able to vote for their favourite Bond from the five actors who have portrayed him.

"We're hoping our visitors will leave feeling both 'shaken and stirred' as a result of our exhibition!" said Ms Ravenscroft.

The artifacts include items from a private collection that include record covers, cinema displays, copies of Ian Fleming's novels in languages other than English, and film magazines.

Other items on display include models, representations of some of 007's gadgets, such as the Parker ballpoint pen used by Pierce Brosnan in Goldeneye, and a Corgi model of the Lotus Esprit that was also a submarine in The Spy Who Loved Me.

In anticipation of the exhibition, the library has boosted its collection of the popular Ian Fleming novels along with a new collection of Blu-Ray DVDs of many of the Bond movies available for loan.

Entry to the exhibition is free and Mona Vale Library is located at 1 Park Street, Mona Vale.

Sharelle Ravenscroft, Mona Vale Library. Ph: 9970 1609


---
THE ECONOMICS OF HAPPINESS



Pittwater residents are invited to a free screening of the movie The Economics of Happiness on Thursday 8 November from 6.15pm at North Narrabeen.

The movie forms part of a program of events run by Pittwater Council, known as the 'Green Movie' series.

Event organiser Joanne Tulau said Economics of Happiness is an award-winning documentary that advocates local, practical solutions for a thriving community.

"The movie looks at what makes people really happy, highlighting the importance of local economies, including growing food closer to home," said Ms Tulau.

"The movie hears from a chorus of voices across six continents. Their belief is if we move towards localised economies we will not only start to heal the earth, but begin to restore our own sense of well-being," she said.

"After the screening, participants are invited to light refreshments and an informal discussion about the movie and its message including possible strategies for our local area," said Ms Tulau.

"The sessions provide a great opportunity for the community to come together in an informal setting and share their ideas on how we can reduce our impact on the environment," added Ms Tulau.

The event runs from 6.15pm to 8.45pm with bookings for this event essential. To book online visit www.pittwater.nsw.gov.au/cecbookings For more information call 1300 000 232.

Joanne Tulau
Ph: 9970 1339


---
SEEKING YOUTH INPUT ON PITTWATER'S FUTURE



The Council is asking the next generation to tell them what kind of Pittwater they want to live in by 2025.

The question is being put to young residents aged 16 to 24 at fun and interactive sessions in November.

There are two sessions for young people to give their views, with free pizza and the chance to win a $100 gift card to the shop of their choice on offer.

Sessions are on Thursday 8 November at Mona Vale Memorial Hall and on Wednesday 14 November at Avalon Recreation Centre from 4pm to 5.30pm. Sessions will feature interactive technology called 'keepads' to track votes on different issues raised.

Mayor Jacqui Townsend said the views of younger residents were a critical part of the new plan.

"It's a real opportunity for young residents to have their say about priorities and long-term goals for the local area," she said.

"After all, they are going to be the earners and parents of Pittwater by 2025."

If you're aged between 16 and 24 and want to book into a session, visit www.pittwater.nsw.gov.au/ pittwater2025 or phone 9970 1224.

Residents can also comment online by 'liking' objectives, making a comment or asking a question at www.pittwater.nsw.gov.au/pittwater2025 Or make a comment on our blog at www.pittwater.nsw.gov.au or on Facebook at 'I Love Pittwater'.

Mark Ferguson, Pittwater Council Ph: 9970 1105



---
Pittwater High Willamette Exchange program
Fundraiser
Four year 10 students have been chosen to represent Pittwater High in the
Willamette exchange program next year and two of our Island students have
been chosen, Ryan Marshall and Rosalind Hardy.
They are raising money to send them along with providing funds to keep the
program running for future Pittwater high students.
A fund raiser night has been organised at Pittwater High school on the
24th November.
Flaming Dog House
will be playing as they did for the Band
fundraiser. They were a huge success so don't miss this night.
Tickets are $25 and can be organised through Melanie Marshall 99994902 on
the Island. Tables of 10 so best organise a table and money for that table
and Melanie will take to the school for the tickets otherwise pop to the
school office to book.
Fantastic prices for Raffles and Silent Auctions so DON'T MISS OUT.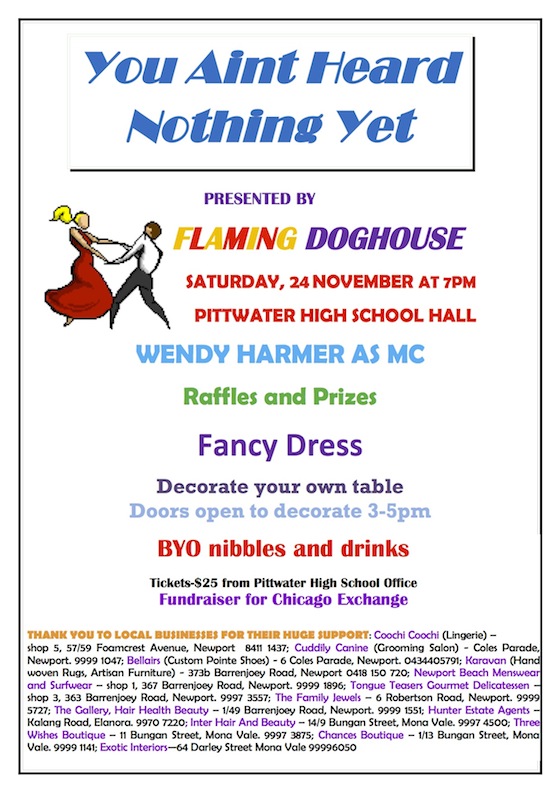 ---
The Scotland Island Grameen Group

We have been meeting every four to six weeks for the last couple of years and, although only a small group, have raised over a thousand dollars for women wanting to escape poverty through running their own small business.

Our meetings take place on Sunday afternoons and consist of socialising over coffee and cake and getting updates on Grameen news and the women we have been helping. At the end a bag is passed round for anyone wishing to make a small anonymous donation. Two or three times a year we also support and help the Offshore Grameen group with their big fundraising events, the most recent of which was the very successful bushwalk from Elvina Bay.

If you would like to learn more about the foundation, visit their website - http://www.grameenfoundation.org/ and if you wish to join us, email Amber - amberellis@bigpond.com

Many Thanks



---
Pittwater Offshore Directory 2013


POD 2013





We are planning a new POD to be published in Feb 2013.



The new look POD 2013 will be in A5 format and will have a great cover reflective of our offshore community designed by Gwyn Perkins. There will be new sections including a historical timeline, restaurants that we can access by water and a section for those that choose, for personal mobile numbers and email address.

In respect of the hard financial times advertising costs have been kept to a minimum, tax invoices will be issued and prices are inclusive of GST. Artwork should be sent with the attached booking form by Friday 14th December 2012.

Please support this value local directory which will be distributed to 900 homes in the Pittwater area including Mackerel Beach and Coasters Retreat.

Download the booking form HERE



---

AUTHOR TALKS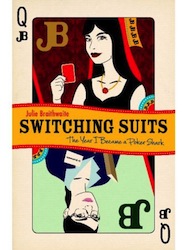 MUM BY DAY, POKER SHARK BY NIGHT



Mona Vale Library will host author Julie Braithwaite to present her true story 'Switching Suits. The Year I Became a Poker Shark' on

Wednesday 14 November from 6.30pm

.

This fascinating story chronicles Julie's adventure as she transforms from bored divorced suburban mother to a poker shark who plays 184 tournaments in three months.

This entertaining tale tells of how a late-night viewing of celebrity poker spurs an adventure through the city's underbelly of strip joints and midnight poker dens meeting unusual characters on her quest to be the NSW poker champ.

In an interview with Northside newspaper Julie pointed out that she wasn't driven by the gambling aspect of the game, it was the characters that drew her in.

"I had great fun and I met all of these fantastic people. That's what I love about the game - the people that you meet along the way. Everyone had nicknames, mine was Lady Braithwaite!" she said.

Mother of two and fulltime clinical psychologist in Sydney's northern suburbs, Julie still plays poker, however she has scaled back her activity considerably.

Having weaned herself off poker, Julie focussed on writing her book which was launched in June this year. Residents are invited to Mona Vale Library to be entertained by Julie as she shares some of her memorable moments as a 'poker shark'.

The talk will begin at 6.30pm at Mona Vale Library, 1 Park Street, Mona Vale. Bookings are essential; to book phone 9970 1600.

Following the talk there will be book signings and light refreshments. Admission is $8 adult, $6 concession (pensioners and students only) and cards must be shown.

Catherine Buddin, Mona Vale Library Ph: 9970 1605



---
Wanted


House/Pet Sitting


I've recently moved to Australia after 20 years of living in London and am looking for house/pet sitting while I look for work and get established.

I've done a few house/pet sits already since arriving in Sydney and can provide references.
I have have been staying on the island with my friends Louisa and Jon Maxim and absolutely love it here. I'm happy to house sit on the Island or areas nearby, and because I grew up on a farm, am very familiar with animals.

Please contact me on 0427433094
michelleknight@hotmail.com


---
Outdoor Timber Cubby House


Do you have a timber cubby house that you want to sell or get rid of
Will dismantle and collect
No worries if it needs repairs
Please call or text Nicole 0403 229 677



Wanted - Timber


I'm after 2nd hand oregon on the island. Pretty much any dimension and anything 2.4 metres and under is ok.

Please call or text Rick 0415 814 124



---
Moving Sale

Voxson 40 " LED Flat screen HD TV - $380

Huge solid timber single chair with beautiful - $200
carved arms

White childcare cot and contour coil spring mattress (exc. Condition) - $90
(includes Babyhood zip up mozzie net)

Hoop style stand and mozzie net for large cot - $30

Black metal single slat bed (no mattress) - $50

F & P 4.5kg dryer - $150

Handmade Art of Steel wrought iron hanging candelabra - $70

Hand made "Art of Steel" iron and leather chair - $200

2 brushed steel bar stools (rust marks under coating) - $50 pair

2 blue pots with plants - $30 pair

Plastic moulded little kids slide (don't tell Georgie and Mia!) - $50

Bradford Insulation bats (2 packets) - $20/ pack

8 x Hardyflex sheet cladding 1800 x 900 - $10 each



John Deere Gator - $8900




6x4 diesel utility vehicle 560 hrs



Call Megan & Nathan on 99994009 or 0401 288 795 to come and check out what we've got



---
For Sale
1988 CLARK 4.9M 'SURVEY BOAT'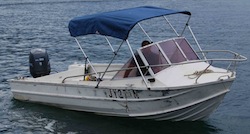 STABLE HULL, GREAT IN WATER
EXCELLENT CONDITION

NEW PLY FLOOR,
WINDSCREEN
AND BIMINI,
SEATS ALL AROUND
EASY TO GET IN AND OUT

ALL SAFETY GEAR AND NAV LIGHTS
80 HP FOUR STROKE OUTBAORD
FORWARD STEER WITH GUAGES
TILT-TRIM AND 50L SS FUEL TANK

NEW ENGINE (LESS THAN 100 HOURS).
RECONDITIONED GEARBOX

GREAT ALL-ROUND BOAT,EASY AND
ECONOMOCAL COMMUTER, EASY
TO LOAD PEOPLE AND GEAR
FANTASTIC FOR EXPLORING
THE PITTWATER

$11,400 NEG.

Cheers
Jaya

w a l k n o r t h a r c h i t e c t s
po box 50
church point nsw 2105
|m. 0428992058 |e. jaya@walknorth.net



---
Give away


Moving Boxes To Give Away


We have just moved and have a lot of boxes if anyone wants them.

Please call Phil on 0411 882064








---
The Local Guide
Community Information
---

Transport
---
Real Estate
---
Services, Clubs & Accommodation
---
Island Classes (Fitness, Dance, Art etc)
Pilates, Meditation and Group Fitness with Patrice

- 0406 483 036 patrice.corrie@gmail.com
Anusara Yoga

- Thursdays - 0421762236 dominiquemarill@gmail.com or floydcbg@ozemail.com.au
Art with Max

- Watercolour classes. Phone Max on 9997 4527
Art Classes

- drawing and painting in oils, acrylics and mixed media- Marion 9979 3993 or 0431 457 431
@ Nathalie's Table - Cooking Classes

- Mediterranean cooking fortnightly - Nathalie - 9999 4449
Dru Yoga

- Tuesday evenings - Phone Katya on 0414 187 916
Dynamic Yoga

- Saturdays from 9am - 10.30am 0402 752465 nadineomara@gmail.com

---
Groups
Gurdjieff / The Forth Way

- Call John on 9979 5584, Marion on 9979 3993 or Anne on 9999 3478
Green Group For Catherine Park

- Run by SIOCS - Emmie Collins on 0405 330 781
WOW - Women on Water

- second Wednesday of the month - contact Nila on 9999 2445
Parents & Kids Groups Playgroup

- Run by SIOCS - email Emma trysemz@tpg.com.au
Scotland Island Players

- contact Bob or Kez on 9999 4092
Catherine Park Bush Care Group

, 2nd Sunday @ 9.30am, Sharon Kinnison @ 9997 6017
Elizabeth Park Bush Care Group

, 1st Saturday @ 9 am, Bob Bolton @ 9999 4092
Island Thinking Group -
Roy Baker, 9999 6891, roybaker99@yahoo.com
Offshore a capella choir

– Saturdays at 2:30 pm, SI Community Hall. Call CB on 9997 2035.
---
Government Organisations
---
Airlines, Buses and Railways
---
Weather
Scotland Island Tides, Moon phases, Sun rise & set
Local Weather Forecast

Radar weather for Sydney (128k circle)
---
Emergency Contact Numbers
ALL EMERGENCIES (Police - Fire - Ambulance)
000
Police Assistance Line & Information
13 1444 or 9281 0000
Broken Bay Water Police
9910 7899 or 0412 162 093
Marine Rescue Broken Bay - Weekend

(

02) 9999 3554 - (02) 8411 1121



Marine Rescue Broken Bay - VHF Radio channel

VHF Radio Channel:

VHF 16


27MHz Radio Channel:

86 or 88



Scotland Island Rural Fire Brigade
9999 4404
NSW Fire Service General Information 9265 2999
9265 2999
Rural Fire Service General information
9450 3000
State Emergency Service, Warringah/Pittwater SES
9486 3399
National Parks & Wildlife Service: 000, general information
9457 9322
Dept of Community Services: general information
9977 6011
Sydney Water
132 090
Energy Australia
131 388, (ah) 131 909

---
Join SIRA
You can now join the Scotland Island Residents Association by
clicking here.
Please print the page and return the completed form to SIRA at this address:
The Treasurer, SIRA, PO Box 70, Church Point 2105.
Please NO CASH.

Contact SIRA at
sirapittwater@gmail.com
Join WPCA

To join the Western Pittwater Community Association, contact Michael Wiener at
m2wiener@bigpond.net.au
---
Archived Newsletters


A complete set of past electronic newsletters since May 2000 can be found and read at https://ymlp.com/archive_gesgjgm.php or by clicking here or by visiting the Mona Vale Library.

The Island website is at www.scotlandisland.org.au


---
To Contribute


If you would like to contribute to this newsletter it's easy!. Send an e-mail to the editor (editor@scotlandisland.org.au) or by clicking here. Type your contribution (100 words or so would be fine) and assuming it is of general interest to the community, does not include matter of a political nature and is not offensive, it will appear next month.

Subscription Information


To get on and off this newsletter,

click here

or got to:

http://www.scotlandisland.org.au/signup .


To change your address, click the 'modify' link at the bottom of this newsletter or send an email to the

editor@scotlandisland.org.au


---
Follow the PON
---
The Online Local Contacts Guide
Click HERE to load
The views expressed in this newsletter are not necessarily the views of the Scotland Island Residents Association (SIRA), or the Western Pittwater Community Association (WPCA)

---