---
---
Ferry Walking Group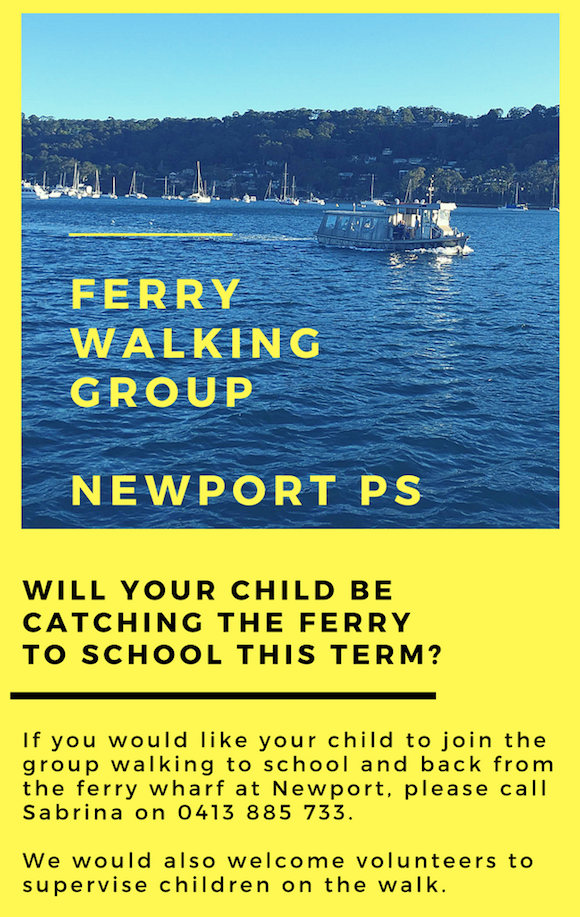 ---
---

We are proud to present the 2016 winner of the Sydney International Piano Competition of Australia Andrey Gugnin at our next concert on

Sunday 23 July 2017 at 2.30pm

.
 
Andrey is a delight and not to be missed doors open at 2pm members show there membership card for entry casual tickets are $25.00 which includes a sparkling wine afternoon tea.
 
Book on line at www.peninsulamusicclub.com.au or enquires Terry Mackin 9972 3556



---
Creative Space in Curl Curl Exhibition
25 July to 5 August, 10am-4pm
Featuring the talented Scotland Islander Eunice McAllister


Come to the Creative Space in Curl Curl to see 14 new digital collages by Island artist Eunice McAllister who is showing with painter Petra Pinn and potter Bill Gray at the Creative Space in Curl Curl. 

Eunice's work is Island-centric and includes some work made using artifacts from the old Mitchell's Marina, now covered by the new sea wall.

The show is on from 25 July to 5 August, 10am-4pm, closed on the Monday.


(shown: detail from The Yabby Ponds, 2017)

Creative Space
105 Abbott Rd
North Curl Curl, NSW 2099


---
Furniture and effects for sale
All in good condition except where indicated
Furniture (available now)


Sofa bed, green upholstered, mid 1990 (Freedom quality no obvious brand)..........$50
Moran three seater couch, blue nubuck suede cover, as new..........$450
Edwardian sideboard, (crack across top needs fixing)..........$60
KIds bunk bed  (2 single beds and mattresses)..........$10
1x 2 drawer filing cabinet (as new)..........$25
Antique brass and iron (painted white) half tester bed..........$75



Media (pick up by Tuesday 29 August)


Light wood corner media storage Unit..........$50
2 x Altec Lansing Speakers, model 1 (wired ) superior quality..........$50
Panasonic    LCD Television set Model TH-L32SIOA..........$60
NAD stereo Integrated amplifier Model C3261BEE..........$50
NAD Stereo tuner RSD 425..........$50



Garden stuff (pick up by Friday 1 September)


Icon Whipper Snipper (plug in)..........$30
Ryobi Leaf blower (plug in)..........$30
Gerni Classic 115.5 Pressure Washer ..........$30

Deck Sale Saturday 29

Where?            Shar's back yard




When?             Saturday 29 July at 2.00 pm



Household and garden equipment, including cutlery, china and glass etc, books,  paintings and prints....



---
---
---
A complete set of past electronic newsletters since May 2000 can be found and read at https://ymlp.com/archive_gesgjgm.php  or by clicking here or by visiting the Mona Vale Library.

The Island website is at www.scotlandisland.org.au



---
To Contribute
If you would like to contribute to this newsletter it's easy!. Send an e-mail to the editor (editor@scotlandisland.org.au) or by clicking here. Type your contribution (100 words or so would be fine) and assuming it is of general interest to the community, does not include matter of a political nature and is not offensive, it will appear next month.
Subscription Information
To get on and off this newsletter,

click here

or got to:

http://www.scotlandisland.org.au/signup .


To change your address, click the 'modify' link at the bottom of this newsletter or send an email to the

editor@scotlandisland.org.au


---
Follow the PON
---
The Online Local Contacts Guide
Click HERE to load
---
---
The views expressed in this newsletter are not necessarily the views of the Scotland Island Residents Association (SIRA), or the Western Pittwater Community Association (WPCA)
---