Contents
---
---
See notice here.




PLEASE REFER TO THE MAP FOR PROPERTIES THAT WILL BE AFFECTED ON

RICHARD ROAD, BETWEEN BELL AND CAROL'S, AND THOMPSON STREET, BETWEEN HILDA AVENUE AND HAROLD AVENUE

.

See map here.


Both the main substation at Bell and the one located at the bottom of Cecil Street will be switched off.

The main power is required to be switched off for this installation following new regulations subsequent to the death of a linesman working on low voltage.

For more information about the interruption, please contact Ausgrid:
Clinton Gee 02 8569 6352
Reference: NECF26887



---
Reminder
West Pittwater Brigade
Annual General Meeting
This Sunday 2nd June 2019
Time: 09.30 am
Bacon and egg rolls: 09.00
This Sunday 2nd June 2019
West Pittwater Fire Shed - Elvina Bay.

All welcome. Please note only financial members are entitled to vote.
For more Information contact:

Andrew Cutler: 0423 244 444


---

Updated Your Say - SI Traffic Management Plan

...........Following community consultation and feedback from Roads and Maritime Services, we have revised the Scotland Island Traffic Management Plan (TMP).

Outlined below is a summary of the amendments made to the draft TMP:

vehicle weight for controlled access has been amended from 2.5 tonne to 4.5 GVM
stipulating a $40 fee per vehicle permit (for vehicles on the island)
inclusion of a sliding scale and/or bond for the businesses using large vehicles to service the community.
View the revised Scotland Island Traffic Management Plan

Information session
You are invited to attend an information session at the Rural Fire Services Shed, Scotland Island on:

Sat 15 Jun
10am - 12noon

Have your say
via interactive PDF(External link)
on our comment form
in writing to the CEO, Northern Beaches Council, PO Box 82 Manly, NSW 1655 marked 'Draft Scotland Island Traffic Management Plan'
Comments close Tuesday 18 June 2019.........

Reference: View the Draft Traffic Management Plan


---
Mona Vale Road upgrade

Mona Vale Road, serving the Northern Beaches and northern suburbs of Sydney, is a corridor of demand within the transport network.

The project
The NSW Government is proposing to upgrade Mona Vale Road from two lanes to four lanes between Terrey Hills and Mona Vale. The upgrades are being planned in stages and are aimed at improving safety and traffic efficiency. The projects include:


Mona Vale Road East upgrade
Upgrade of 3.2 kilometres of Mona Vale Road from two lanes to four lanes between Manor Road, Ingleside and Foley Street, Mona Vale. The NSW Government has allocated $140m to complete the project, and Roads and Maritime has appointed Georgiou Group to construct the road upgrade.


Mona Vale Road West upgrade
Upgrade of 3.4 kilometres of Mona Vale Road from two lanes to four lanes between McCarrs Creek Road, Terrey Hills and Powder Works Road, Ingleside. Roads and Maritime has published a Submissions Report to respond to all feedback received during the display of the Review of Environmental Factors (REF) and the Species Impact Statement (SIS) in February and March 2017. The project was assessed by the Office of Environment and Heritage Project concurrence was received in November 2017. The detailed design will now be completed.

Latest documents: Available HERE


---
McCarrs Creek, Mona Vale and Bayview Floodplain Risk Management Study and Plan



Council is undertaking a comprehensive Floodplain Risk Management Study for the McCarrs Creek, Mona Vale and Bayview catchments.

We would like to get your thoughts and suggestions on flood management options to reduce flood risk and improve emergency response planning for the catchments of McCarrs Creek, Mona Vale & Bayview.

This short survey(External link) is your opportunity to contribute local knowledge to help with our future planning for the area.

Please complete the survey online(External link).



Survey closes 16 June 2019.



Further opportunities to comment on flood management options during the public exhibition of the draft Study and Plan later in the year.


---
Planning Our Sustainable Future



Our community is passionate about the Northern Beaches and we want any future development to be in keeping with our lifestyle, environment, local character and changing community needs.


We're taking our four current Local Environmental Plans (LEP's) and Development Control Plans (DCP's) and working with our community and other stakeholders to create one new planning framework.

This is our opportunity to create a roadmap for managing the way our area evolves, in a consistent, sustainable and coordinated way, over the next 20 years and beyond.

Our new LEP, and the Development Control Plan that supports it, must be consistent with the themes and regional directions set by the Greater Sydney Commission in the North District Plan, and it must also respond to what our community told us when we developed our Community Strategic Plan.

We're starting this process by creating a Local Strategic Planning Statement, called Towards 2040.

This new planning document will outline our future vision, set priorities, and include actions to achieve the priorities and planning principles; confirming our commitment to a sustainable future.

Good planning is all about looking ahead and ensuring we have the housing, infrastructure, services and environment to support our lives now, and for the future. Our aim is to do this while protecting and enriching the characteristics that make living here so special.



---
Palm Beach to have world-first Urban Night Sky Park to view the stars
Look up to the heavens tonight and count how many stars you can see?
One hundred? 50 maybe? perhaps just a dozen or even less?
Our ancestors would have been able to gaze into the darkness and see thousands of stars twinkling in the night's sky.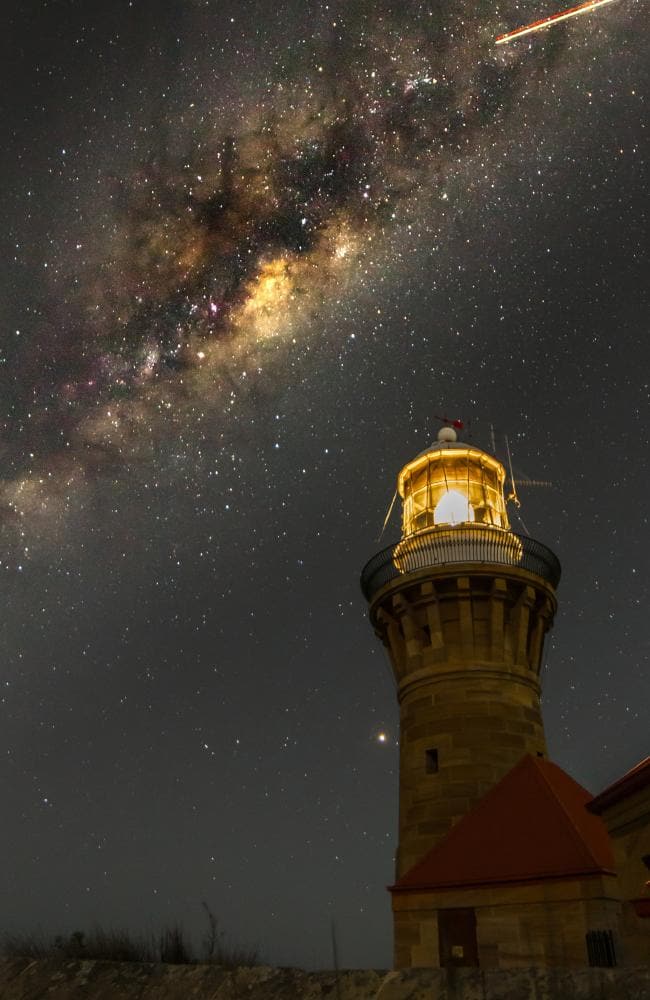 The Milky Way with the Barrenjoey Lighthouse in the foreground. Picture: Greg Barber


Marnie Ogg is the driving force behind creating the world's first Urban Night Sky Park at Palm Beach. Picture: AAP Picture: Jane Dempster


But electricity, and our increasing dependence on it, has thrown a blanket over one of nature's most beautiful sights.

All is not lost and one woman has made it her goal to do something about it — right here on the northern beaches.
Meet Marnie Ogg, from Terrey Hills, who is the driving force behind creating what will be the world's first Urban Night Sky Park at Palm Beach.

As designated by the International Dark-Sky Association, the Urban Night Sky Parks are chosen for their exceptional clear skies for stargazing — despite their proximity to major cities.

"Palm Beach is fantastic," Ms Ogg said. "On a clear night at the Sydney Observatory you can see 127 stars by the naked eye. At Palm Beach you would be able to see more than a thousand.

"By getting the status we will hopefully be able to maintain that and possibly even improve it."

To gain the status there are four requirements. Lights in the area must be night sky friendly. There must be a commitment to public outreach and education with at least four events annually, local government must be committed to night sky friendly lighting and there must be regular checks on the lights used in the area.

With Northern Beaches Council recently throwing their support behind the plan, Palm Beach is expected to formally get the status within the next two years........

Full details and photos  HERE



---
Pittwater Offshore Wine Syndicate
Sunday June 16 from 3-5pm



Greetings



Oh,oh! Winter approaches.Time for electric blankets and hot toddies, whatever they are.

Your ever active committee are thrilled to announce the details of our mid-winter tasting. Tasting notes available HERE

Here are the details:

PLACE: the boatshed of Michael Chapman and Karen Warburton (No. 3), supported by Greg and Louise Roberts (No. 5) Florence Terrace, Scotland Island. 
DATE: Sunday June 16th 2019
TIME: 3-5pm

If the wine is as good as the last tasting I will be stocking up. Did you get some of the Tempranillo from the last tasting? Brilliant!

Remenber to bring a platter and your wine tasting glass..



---
The Co-Op Club Presents
June 2019 Bookings
Church Point Cafe -  Artists play between 3:30 - 6:30pm
Sun June 2nd:  ARABESK

The Co-Op is very excited to present award winning band ARABESK. These are four very talented, wordly experienced musicians delivering their style of European gypsy soul, bringing energetic, intoxicating global grooves.  At any moment it will swing hard, only to drop into a thick funk pumped bass line, all the while the violin floating above it. The drums hammer and thunder beats reminiscent of Motown, Blue Note and Afro Cuban jazz
Their excellent musicianship has seen them perform at festivals all over the world and Australia as well as winning many songwriting awards.  If you like dancing you will love this band.

Arabesk won best instrumental track at The ASA awards and that year were invited to perform at Takatsuki Jazz Festival in Osaka, Japan for the first time. In August 2016 they released their third album 'Mr Fi' and have spent the last two years touring and playing festivals in Australia and Japan including the 2015 & 2018 Takatsuki Jazz Festival and 2016 Sumida Jazz Festival in Tokyo.  Recent Australian festival highlights include Blue Mountains Music Festival and Wangaratta Jazz Festival in 2015, Hobart's Clarence Jazz Festival, Palm Creek Folk Festival Townsville, Manly Jazz Sydney in 2016 and Parramasala 2018. In 2017 they took 1st & 4th place at the ASA Awards and were finalists (Honorable Mention) in the prestigious US songwriting competition ISC.
 
The music of Arabesk follows many paths at any one time. Like a river it is fed from many different tributaries to form the whole, drawing upon strong jazz influences... Django Reinhardt, Wes Montgomery, Eastern European Gypsy /
Classical music, upon a backdrop of African and Arabic influenced rhythms. With a wealth of musical experience it is little wonder Arabesk are such a powerhouse of invention and innovation.

Band will feature:
Calvin Welch – Drums
James Haselwood  - Bass
Rob Shannon - Guitar
Veren Grigorov - Violin


Sun 9th June: JOHN BROWNRIGG BAND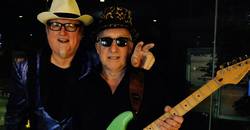 The Co-Op presents the JOHN BROWNRIGG BAND with Phil Nunn on Guitar, Richelle 'Bootsie' Booth on Sax & Steel Drums, Tabatha on Vocals & friends galore!

John is a life long musician from Liverpool UK. From the golden age of Merseybeat to today's memories of yesteryear playing Classic Rock 'n Roll, Soul, R&B & Motown.
A feature of the local Aussie music scene since the sixties. John continues working today presenting music from the Brit Invasion era as well as his ever growing original music.  Influenced by the blues music of America and the interpretations of the British beat bands. The melodies of Lennon, McCartney, Harrison and Starr and the sensual appeal of Jagger, Richards and the Stones.




Sunday 16th June : THE REBECCA JOHNSON BAND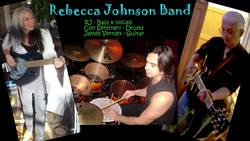 The Co-Op Club is very happy to welcome back THE REBECCA JOHNSON BAND. Rebecca is renowned for her unique bass playing technique and has been compared to Mark King (Level 42) Over the years she has played and toured with numerous artists including Richard Clapton, Margaret Urlich, Ian Moss, Ganggajang, Vanessa Amorosi Jenny Morris and many many more.

The band includes Con Settineri (drums), and James Vertley (Guitar) and they play music for all tastes, from 'easy listening laid back classics' to having the dance floor pumping with songs from 70's funk to today`s contemporary hits as well as some rock & roll, reggae and latin rhythms. Songs include- Stevie Wonder, James Brown, Jon Cleary, The Meters, Chaka Khan, John Mayer , Jessie J, Bob Marley, Macy Gray, Prince, Joss Stone + Aussie classics, current hits and many more.
Sun June 23rd: LLOYD G AND THE AMBASSADORS
LLOYD G AND THE AMBASSADORS are back for a waterside kick back afternoon of Roots'n Blues, Alt Country & Rock'n Roll…. Look out! You might find yourself on the dance floor!

This is an exciting and passionate Americana style band, led by Lloyd G on drums and vocals out front. He's played with Lionel Richie, Russell Morris, Christine Anu and many more - and is the drummer for respected artists, Dave Warner, Perry Keyes and The Atlantics. This music is delivered from the heart, for the ears and feet - featuring classic songs from the greatest songwriters.
Make the most of this Sunday and join this amazing afternoon of entertainment from 3.30pm.

"The music was awesome"- Vanessa Prochowskia

"You guys rocked it last night Lloyd. What a show! Thank you"- Christina Guy

"Great gig...we had so much fun"- Judi Burke

"The best cover bands don't replicate, they reinterpret and reimagine - And they dig a little deeper with their repertoire. Lloyd G and the Ambassadors are one of them"- Peter Langstaff
Sun June 30th: NLB
The Co-Op's sell out brand spanking new house band The NLB are back! Fronted by Narelle Lewis (former songstress with The Sly Dogz) this band puts Narelle in the spotlight with her soulful R&B gospel blues voice covering some of her favourite artist, from Bill Withers to Beth Hart. Narelle is backed by Jason Crouch on guitar and vocals, Jason Smith on bass guitar, Aiden Danser on the Nord/keys, and Chuck Bradley in the engine room. No doubt tables will fill quickly, so grab yours & join us for a fabulous afternoon of great music!
The Waterfront Café's Co-Op Club presents the finest live music North side of the bridge from 3.30pm every Sunday. Come and immerse yourself in some wonderful music by the waters edge with great friends, your favourite beverage, some wonderful music and a huge range of delicious menu specials. 
1860 Pittwater Rd Church Point – bookings 99796633
www.facebook.com/thecoopclubchurchpoint
www.waterfrontstore.com.au

---
Apple Tree Therapy Workshops


---
'ARTIST SEEKING STUDIO TO RENT'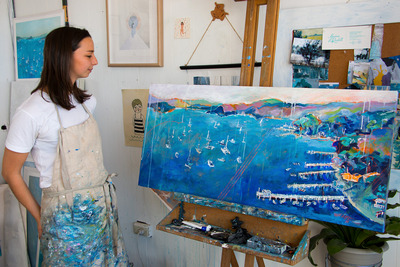 Hello Gemma Rasdall here, (daughter of Island residents Meredith and Richard Rasdall), I am a young and hardworking full-time artist who paints seascapes on recycled sailcloth.

Growing up in Pittwater has always been the inspiration for my art practice and I am feeling a need to bring my studio closer to my subject matter….So I am currently in the market for a new studio space in the offshore community!

Do you have a boat shed, garage or large spare room you no longer use? (ideally with running water and reasonable lighting)

Do you want to make some extra cash?
Hoping to secure at least a 1 year lease for a studio space (for commercial purposes only, not to live in!).

Please get in touch if you have space available or know someone who might be interested!

You can view my work here: www.gemmarasdall.com or on instagram @gemmarasdall

0424574047



---
---
The Local Guide
Community Information
Scotland Island Web Site -
www.scotlandisland.org.au
Scotland Island Residents Facebook Page -
click to go to Page
Scotland Island Rural Fire Brigade

- 9999 4404 - http://www.sirfb.org.au
West Pittwater Rural Fire Brigade


http://www.westpittwater.com.au/rural-fire-brigade/WPRFB-contacts - 9997-3795
Offshore Photo Gallery -offshore gallery
Scotland Island Residents Association (SIRA) Membership details - click here for details
West Pittwater Community Association (WPCA)

-
www.westpittwater.com.au
Scotland Island Emergency Non-potable Water
Agreement for Sale of Non-potable Water
SIRA Membership Application
Emergency Non-potable Water Guidelines
General Information, Map & Contacts
http://www.scotlandisland.org.au/community/emergency-water/
Scotland Island & Offshore Children's Services (SIOCS)
Long Day Care at The Island Kindy in Catherine Park
Days of operation: Monday, Tuesday, Wednesday & Thursday
Times: 8.00am - 6.00pm
Before & After School Care
8.00am until walked to school ferry - collected from school ferry until 6.00pm
Vacation Care, Casual Care and Playgroup on Fridays
Hire the Kindy for Birthday Parties
Please call

02 9979 7856

or email SIOCSdirector@gmail.com
Facebook: https://www.facebook.com/theislandkindy
Website: http://scotlandislandkindy.business.site/
Scotland Island Community Hall Bookings

:  Lucy Gregg M: 0424 233 674  or hall@sira.org.au
Pittwater Online News

-  http://www.pittwateronlinenews.com
Tick Fact Sheet
TUG Waitlist   (Tennis User Group) - Application Form
---
Transport
---
Real Estate
---
Services, Clubs & Accommodation
Justice of the Peace

- Bob Mitchell (Mackerel Beach) - 0419 745 628
Justice o

f the Peace

- Tony Hendel - 0419 242723
Justice of the Peace

- Andy Derijk - Elvina Bay 0418 613 890
 

Justice of the Peace  - 

Lexie Le Blang 0418399674 or 99992574
Justice of the Peace  - 

Graham Stenner - 0407216405
J

ustice of the Peace  - 

Carolyn Milani - 0409914699
Pittwater Community Arts Inc.

 - Enquiries Lorrie Morgan 9997 8079  lorriemay@bigpond.com
Peninsula Music Club

- enquiries Janice Tuynman - 99991937 - jt@swift dsl.com.au
Woody Point Yacht Club

-  http://www.wpyc.com.au   commodore@wpyc.com.au
Royal Prince Alfred Yacht Club

-

02 9997 1022

  http://www.rpayc.com.au/  
Royal Motor Yacht Club

- http://www.royalmotor.com.au/ 02 9997 5511
Scotland Island Lodge

- Bed & Breakfast - 02 9979 3301 or  http://www.scotlandislandlodge.com.au 
Pittwater Youth Hostel

 - (02) 9999 5748 (8-11 am and 5-8 pm)
http://www.yha.com.au/hostels/nsw/sydney-surrounds/pittwater/ 
Handy Service

- "No job too small"  - Call Alan 0447 775 541
Electrician Wayne

on Scotland Island 0418 229 277 - offshore community sparky - www.sparky.com.au
David Walsh

-

Graphic Design

-

Custom Made Sculpture

- 0404 239 212 - ital2@optusnet.com.au
Dog Wash & Grooming

- Call Jenni: 0450 444 100 or Email: jena50@hotmail.com
Free Pump Outs for Boats

- Council with RMS installed a pump out at Careel Bay wharf
Top water purification system installed for offshore homes:

  Call Juliette 0418349448
Solicitor - Rachel Carter - Carter O'Neill Legal - 0406 239 946
Island Based Domestic Cleaner

 - Kath - 0405097424 - kathando@yahoo.com
Building Design and Drafting Services

  - Samuela Madej – Murphy ph. 0450331573
email: samuelamadej@gmail.com
Architect / Drafting / 3D sketches / Council submissions services

- Sabrina Phillips, NSW Architect 0426223407  - sabrinaaphillips@gmail.com
Qualified Deep Tissue & Swedish Massage

- Mona 0490701213
Island Based Cleaner - Uses predominantly Organic & Natural Products

- Mona 0490701213
Broken Bay Barges & Sydney Commercial Diving Services

 - Brent Taylor - 0409 269 404 - taylordmarine@gmail.com

---
Island Classes (Fitness, Dance, Art etc)
Pilates, Meditation and Group Fitness

with Patrice -  0406 483 036 patrice.corrie@gmail.com
Art Classes

- drawing and painting in oils, acrylics and mixed media - Marion 0431 457 431
Dru Yoga

- Tuesday 9.00 to 10.30 Tuesday morning - Phone Katya on 0414 187 916
Outdoor Circuit Training Classes on Scotland Island

-

Lowri Dwyer

- 0450 201 650 - lowri_89@icloud.com - https://www.facebook.com/lowri.dwyer/
Dynamic Yoga

Saturdays from 8.30am - 10.00am.


Drop-In Easy Hatha Yoga

- Monday Evenings 7:00pm - 8:15pm

---
Groups
Green Group For Catherine Park

- Run by SIOCS - Emmie Collins on 0405 330 781
Parents & Kids Groups Playgroup

- Run by SIOCS - email Emma trysemz@tpg.com.au
Catherine Park Bush Care Group

, 2nd Sunday @ 9.30am, Sharon Kinnison @ 9997 6017
Island Thinking Group

-

Roy Baker, 9999 6891, roybaker99@yahoo.com
---
Government Organisations
---
Airlines, Buses and Railways
---
Weather
Pittwater Weather
Scotland Island Tides, Moon phases, Sunrise & Sunset
Local Weather Forecast
Radar weather for Sydney (128k circle)

---
Emergency Contact Numbers   
ALL EMERGENCIES (Police - Fire - Ambulance)
000
Police Assistance Line & Information
13 1444 or 9281 0000
Broken Bay Water Police
9910 7899 or 0412 162 093
Marine Rescue Broken Bay - Weekend
(02) 9999 3554 - (02) 8411 1121
Marine Rescue Broken Bay - VHF Radio channel
VHF Radio Channel: VHF 16
27MHz Radio Channel: 86 or 88
Scotland Island Rural Fire Service 
9999 4404
Elvina Bay Rural Fire Service
9997 3795
Lovett Bay Rural Fire Service
9979 1612
Mackerl Beach Rural Fire Service
9974 1162
Rural Fire Service Headquarters Terrey Hills
9450 3000
NSW Fire Service General Information 9265 2999
9265 2999
Rural Fire Service General information
9450 3000
State Emergency Service, Warringah/Pittwater SES
13 25 00 9486 3399
National Parks & Wildlife Service: 000, general information
9457 9322
Dept of Community Services: general information
9977 6011
Sydney Water
132 090
Energy Australia
131 388, (ah) 131 909

---
---
A complete set of past electronic newsletters since May 2000 can be found and read at https://ymlp.com/archive_gesgjgm.php  or by clicking here or by visiting the Mona Vale Library.


The Island website is at www.scotlandisland.org.au




---
To Contribute
If you would like to contribute to this newsletter it's easy!. Send an e-mail to the editor (editor@scotlandisland.org.au) or by clicking here. Type your contribution (100 words or so would be fine) and assuming it is of general interest to the community, does not include matter of a political nature and is not offensive, it will appear next month.
Subscription Information
To get on and off this newsletter,

click here

or got to:

http://www.scotlandisland.org.au/signup .


To change your address, click the 'modify' link at the bottom of this newsletter or send an email to the

editor@scotlandisland.org.au


---
Follow the PON
---
The Online Local Contacts Guide
Click HERE to load
---
T

he

Editor

and the publisher disclaim responsibility for any injury to persons or property resulting from any ideas, articles or products referred to in this publication. Further, t
he views expressed in this newsletter are not necessarily the views of the Scotland Island Residents Association (SIRA), or the Western Pittwater Community Association (WPCA)
---