Contents

---
---
Scotland Island Traffic Management Plan
We're writing to let you know the Scotland Island Traffic Management Plan was endorsed by the Traffic Committee on Tuesday 2 July 2019.
Staff will now work towards a staged implementation of the Plan in consultation with RMS and NSW Police – Marine Area Command.

The funding implementation timeline will be adjusted following the recent Roads Maritime Services / Transport for NSW restructure.  We will provide updates on our project page once details are confirmed.

Thank you to those who provided comment through the engagement process and attended the recent information session in June.  The presentation and meeting notes are available on our project page.

Transport Network Team
 
---
Water & Wastewater Options Identified
Two water and two wastewater options have been selected and are now being investigated further for feasibility.


June 2019 Working group discusses the options assessment

The community working group for the Scotland Island water and wastewater commercial feasibility study met on Saturday 25 May 2019 to discuss progress with the options assessment for the study. The meeting was attended by Northern Beaches Council and Pressure System Solutions, who are carrying out the study.

A high level review of environmental factors is complete and has helped inform preparation of a longlist of options for both water and wastewater systems on the island. These options were put through an assessment process, which resulted in a shortlist of two water and two wastewater options. The community working group agreed that these options should be taken forward to the commercial feasibility study.

An update is provided in the documents list on the page that runs through the assessment process and the shortlisted options. A meeting record is also available on the documents page or HERE


---
Your Say Northern Beaches
A new way to engage online
Discover the new
Your Say
online experience. We hope you like it as much as we do.
We'll also be updating this newsletter so keep an eye out for an exciting new format.

---
AUSGRID NOTICE
Pole replacement CC10177 at 79 THOMPSON ST SCOTLAND ISLAND
Tuesday 20 August 2019

The new pole is scheduled to be installed on Tuesday 20 August 2019.
There has been some relaxation of the live work ban and no interruption is required to erect the new pole.



---
UNSEASONED WOOD IS NO GOOD

There's nothing quite like a good wood fire, but the West Pittwater RFS is warning householders not to burn unseasoned wood or slowly burn wood overnight.

Unseasoned firewood, (also called greenwood ) hasn't had time to dry properly. This unseasoned wood uses its energy to remove the remaining moisture from the wood, rather than warming your home.



The danger of burning unseasoned woods or allowing fireplaces to burn slowly overnight.



Burning wood and fossil fuels at low temperature causes incomplete combustion of the oils in the wood, which are off-gassed as volatiles in the smoke.

As the smoke rises through the chimney it cools, causing water, carbon, and volatiles to condense on the interior surfaces of the chimney flue. The black oily residue that builds up is referred to as creosote. Over the course of a season creosote deposits can become several inches thick. This creates a compounding problem, because the creosote deposits reduce the draft (airflow through the chimney) which increases the probability that the wood fire is not getting enough air to burn at high temperature.

Since creosote is highly combustible, a thick accumulation creates a fire hazard. If a hot fire is built in the stove or fireplace, and the air control left wide open, this may allow hot oxygen into the chimney where it comes in contact with the creosote which then ignites—causing a chimney fire.

 Chimney fires often spread to the main building because the chimney gets so hot that it ignites any combustible material in direct contact with it, such as wood. The fire can also spread to the main building from sparks emitting from the chimney and landing on combustible roof surfaces.


TIPS
Do not burn builders or garden refuse


Burn only dry and well seasoned wood (at least a year after cutting)


Keep the wood heater air vents open for at least 20 minutes after lighting the fire


When you've lit your fire, check your flue around 20 minutes after lighting the fire. Go outside and have a look, if it's smoking you know that you're not burning your fire properly


One of the worse things you can do is to dampen down your fire overnight. Keep the fire live and bright and let it go out at night. Don't turn it down to smoke away all night


To reduce the build-up of soot and creosote, burn the fire fast for 1-2 hours every day the fire is lit


Small logs burn brightly and do not crowd the heater as larger logs can do. Smaller logs will make a fire easier to light, and help in establishing a vigorous fire quickly after refuelling


Wood is ready to burn when air-dried for at least 8 months to a moisture content less than 20%. Two pieces of dry, seasoned wood banged together will make a loud hollow crack, whereas unseasoned wood makes more of a thud. Alternatively, buy a moisture meter from most hardware stores, Stihl outlets or online. They are simple and easy to use


Clean your flue yearly


Chimney sweeps who service the Bays include:




Geoff Nimmo - Lovett Bay 


geoff.nimmo33@gmail.com
0429 984 524


Brads Fireplace Services - Naraweena


0403 735 078

West Pittwater Rural Fire Brigade 


Andrew Cutler
Captain
0423 244 444




---
The Co-Op Club Presents
August 2019 Bookings
Church Point Cafe -  Artists play between 3:30 - 6:30pm
Sun August 4:  Pat Powel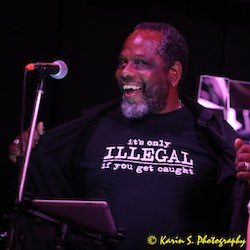 Croonin' with the best Soul Blues R&B


Aria winner PAT POWELL is renowned as one of Australia's most accomplished vocal talents. He glides between Jazz, Funk, Reggae, Soul and Blues just like the musical kings and untouchables of old!  With a tone not unlike that of Nat King Cole, a wonderful charm and his incredible band, you will wile away your Sunday afternoon with your foot tapping and your soul swinging.  What a great way to see out the weekend!  Tables will fill quickly so make sure you book yours!!

Pat's career spans over four decades and covers the globe. He has worked with Margaret Urlich, Jenny Morris, Paul Mac, James Freud & Michael Hutchence's Max Q, and has supported the likes of James Brown, Queen, The Eurythmics, Boy George, Crowded House, Split Enz, George Benson to name a few!!  


Sun 11th August: ARIA Finalist Lou Bradley
Bluegrass, Folk Country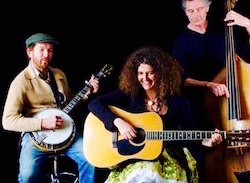 Multi Award winning Lou Bradley is an immensely talented Australian artist.  Her accolades include being an ARIA finalist who can also brag quite a number of Golden Guitar nominations. She has toured extensively with some of Australia's leading artists, wowing the crowds at many festivals large and small with her incredibly unique song-writing style.  Lou Bradley sits somewhere within the realms of Bluegrass, folk, Country and Old Timey. A prolific writer with engaging lyrics and soaring melodies that involve harmonies that sound like they come straight from the hills - which they do!



Sunday 18th August: Kate Lush Band
Funky Soulful Blues & New Orleans Grooves!
Featuring songs from the new 'Headline' Album as well as a whole bunch of great new songs - Come and join us for some foot stomping get up & dance songs, Soul anthems, New Orleans 2nd line grooves, Blues Rock, R&B and of course a few bitter sweet ballads. Think Susan Tedeschi & Sheryl Crow meets St Paul & The Broken Bones getting mixed up some serious Blues & Funky soul!
Sun August 25th: Narelle Lewis Band
The Co-Op's sell out brand spanking new house band The NLB are back! Fronted by Narelle Lewis (former songstress with The Sly Dogz) this band puts Narelle in the spotlight with her soulful R&B gospel blues voice covering some of her favourite artist, from Bill Withers to Beth Hart. Narelle is backed by Jason Crouch on guitar and vocals, Jason Smith on bass guitar, Aiden Danser on the Nord/keys, and Chuck Bradley in the engine room.  No doubt tables will fill quickly, so grab yours & join us for a fabulous afternoon of great music!
The Waterfront Café's Co-Op Club presents the finest live music North side of the bridge from 3.30pm every Sunday. Come and immerse yourself in some wonderful music by the waters edge with great friends, your favourite beverage, some wonderful music and a huge range of delicious menu specials. 
1860 Pittwater Rd Church Point – bookings 99796633
www.facebook.com/thecoopclubchurchpoint
www.waterfrontstore.com.au

---
Apple Tree Therapy Workshops


---
Generator for Sale

Brand New -

8,400W Single Phase Diesel Generator -GXS14000D


$1500.00 (pick up)
 
Call Shane 0413 514 825
Lovett Bay








---
Request for Accommodation
Hello!

My name is Jennifer Stone and I am a class teacher at Kamaroi Rudolf Steiner School in Belrose.

I have been housesitting for the last month in Scotland Island, and I have fallen in love with the rugged, peaceful, welcoming island life. I will be moving on from this house on August 9 and am hoping to find short-to-medium term accommodation on the island to the end of the year or perhaps beyond.

If you have a separate accommodation, a bedroom, a boat shed or similar for rent, or need a responsible adult to look after your home, pets, plants etc, please let me know. All lengths of stay are valued, though of course, the longer the better! I can give references from island dwellers.

PH: 0401925864 E: juniperloosely@gmail.com.au

I look forward to hearing from you!



---
Motor for sale
Yamaha 60 four stroke
$3,250
Engine has not missed a beat in 6 years.
Comes with a well worn Quintrex 4.3m attached.
Includes full safety with nav lights, new battery with charge regulator and new bilge pump.

Contact Michael
M: 0414983488, after 5pm please



---
Moving Sale: Scotland Island Waterfront
Contact Mary 0438 632 855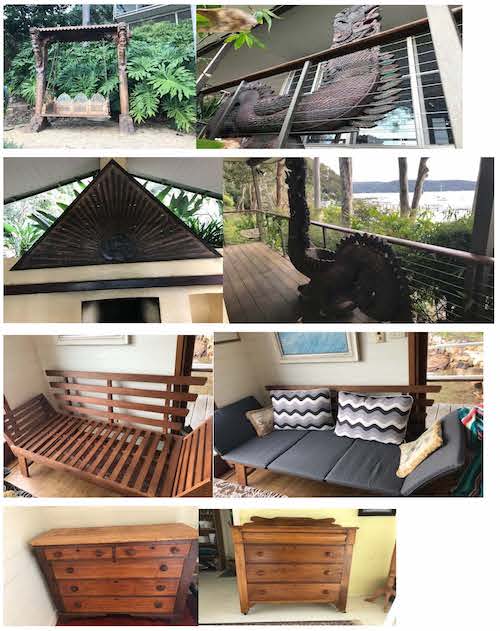 American Cherry/silky oak Chest of Drawers circa 1860  ( New York) 

American Pine Chest of Drawers circa 1920( New York)   
Outdoor table 4 chair umbrella
Fridge
Antique Day Bed circa 1940   
Bras and Iron Bed Double Bed
Rajasthan India Love Swing Circa 1880
Northern Thailand Spirit House Gable Circa 1920
Ceremonial Naga Dragon ( Malaysia) Circa 1900   
Coco Republic lounge goose down
Microwave, wok, other kitchen appliances
Marble top kitchnette
Free Bookcases

---
---
The Local Guide
Community Information
Scotland Island Web Site -
www.scotlandisland.org.au
Scotland Island Residents Facebook Page -
click to go to Page
Scotland Island Rural Fire Brigade

- 9999 4404 - http://www.sirfb.org.au
West Pittwater Rural Fire Brigade


http://www.westpittwater.com.au/rural-fire-brigade/WPRFB-contacts - 9997-3795
Offshore Photo Gallery -offshore gallery
Scotland Island Residents Association (SIRA) Membership details - click here for details
West Pittwater Community Association (WPCA)

-
www.westpittwater.com.au
Scotland Island Emergency Non-potable Water
Agreement for Sale of Non-potable Water
SIRA Membership Application
Emergency Non-potable Water Guidelines
General Information, Map & Contacts
http://www.scotlandisland.org.au/community/emergency-water/
Scotland Island & Offshore Children's Services (SIOCS)
Long Day Care at The Island Kindy in Catherine Park
Days of operation: Monday, Tuesday, Wednesday & Thursday
Times: 8.00am - 6.00pm
Before & After School Care
8.00am until walked to school ferry - collected from school ferry until 6.00pm
Vacation Care, Casual Care and Playgroup on Fridays
Hire the Kindy for Birthday Parties
Please call

02 9979 7856

or email SIOCSdirector@gmail.com
Facebook: https://www.facebook.com/theislandkindy
Website: http://scotlandislandkindy.business.site/
Scotland Island Community Hall Bookings

:  Lucy Gregg M: 0424 233 674  or hall@sira.org.au
Pittwater Online News

-  http://www.pittwateronlinenews.com
Tick Fact Sheet
TUG Waitlist   (Tennis User Group) - Application Form
---
Transport
---
Real Estate
---
Services, Clubs & Accommodation
Justice of the Peace

- Bob Mitchell (Mackerel Beach) - 0419 745 628
Justice o

f the Peace

- Tony Hendel - 0419 242723
Justice of the Peace

- Andy Derijk - Elvina Bay 0418 613 890
 

Justice of the Peace  - 

Lexie Le Blang 0418399674 or 99992574
Justice of the Peace  - 

Graham Stenner - 0407216405
J

ustice of the Peace  - 

Carolyn Milani - 0409914699
Pittwater Community Arts Inc.

 - Enquiries Lorrie Morgan 9997 8079  lorriemay@bigpond.com
Peninsula Music Club

- enquiries Janice Tuynman - 99991937 - jt@swift dsl.com.au
Woody Point Yacht Club

-  http://www.wpyc.com.au   commodore@wpyc.com.au
Royal Prince Alfred Yacht Club

-

02 9997 1022

  http://www.rpayc.com.au/  
Royal Motor Yacht Club

- http://www.royalmotor.com.au/ 02 9997 5511
Scotland Island Lodge

- Bed & Breakfast - 02 9979 3301 or  http://www.scotlandislandlodge.com.au 
Pittwater Youth Hostel

 - (02) 9999 5748 (8-11 am and 5-8 pm)
http://www.yha.com.au/hostels/nsw/sydney-surrounds/pittwater/ 
Handy Service

- "No job too small"  - Call Alan 0447 775 541
Electrician Wayne

on Scotland Island 0418 229 277 - offshore community sparky - www.sparky.com.au
David Walsh

-

Graphic Design

-

Custom Made Sculpture

- 0404 239 212 - ital2@optusnet.com.au
Dog Wash & Grooming

- Call Jenni: 0450 444 100 or Email: jena50@hotmail.com
Free Pump Outs for Boats

- Council with RMS installed a pump out at Careel Bay wharf
Top water purification system installed for offshore homes:

  Call Juliette 0418349448
Solicitor - Rachel Carter - Carter O'Neill Legal - 0406 239 946
Island Based Domestic Cleaner

 - Kath - 0405097424 - kathando@yahoo.com
Building Design and Drafting Services

  - Samuela Madej – Murphy ph. 0450331573
email: samuelamadej@gmail.com
Architect / Drafting / 3D sketches / Council submissions services

- Sabrina Phillips, NSW Architect 0426223407  - sabrinaaphillips@gmail.com
Qualified Deep Tissue & Swedish Massage

- Mona 0490701213
Island Based Cleaner - Uses predominantly Organic & Natural Products

- Mona 0490701213
Broken Bay Barges & Sydney Commercial Diving Services

 - Brent Taylor - 0409 269 404 - taylordmarine@gmail.com

---
Island Classes (Fitness, Dance, Art etc)
Pilates, Meditation and Group Fitness

with Patrice -  0406 483 036 patrice.corrie@gmail.com
Art Classes

- drawing and painting in oils, acrylics and mixed media - Marion 0431 457 431
Dru Yoga

- Tuesday 9.00 to 10.30 Tuesday morning - Phone Katya on 0414 187 916
Outdoor Circuit Training Classes on Scotland Island

-

Lowri Dwyer

- 0450 201 650 - lowri_89@icloud.com - https://www.facebook.com/lowri.dwyer/
Dynamic Yoga

Saturdays from 8.30am - 10.00am.


Drop-In Easy Hatha Yoga

- Monday Evenings 7:00pm - 8:15pm

---
Groups
Green Group For Catherine Park

- Run by SIOCS - Emmie Collins on 0405 330 781
Parents & Kids Groups Playgroup

- Run by SIOCS - email Emma trysemz@tpg.com.au
Catherine Park Bush Care Group

, 2nd Sunday @ 9.30am, Sharon Kinnison @ 9997 6017
Island Thinking Group

-

Roy Baker, 9999 6891, roybaker99@yahoo.com
---
Government Organisations
---
Airlines, Buses and Railways
---
Weather
Pittwater Weather
Scotland Island Tides, Moon phases, Sunrise & Sunset
Local Weather Forecast
Radar weather for Sydney (128k circle)

---
Emergency Contact Numbers   
ALL EMERGENCIES (Police - Fire - Ambulance)
000
Police Assistance Line & Information
13 1444 or 9281 0000
Broken Bay Water Police
9910 7899 or 0412 162 093
Marine Rescue Broken Bay - Weekend
(02) 9999 3554 - (02) 8411 1121
Marine Rescue Broken Bay - VHF Radio channel
VHF Radio Channel: VHF 16
27MHz Radio Channel: 86 or 88
Scotland Island Rural Fire Service 
9999 4404
Elvina Bay Rural Fire Service
9997 3795
Lovett Bay Rural Fire Service
9979 1612
Mackerl Beach Rural Fire Service
9974 1162
Rural Fire Service Headquarters Terrey Hills
9450 3000
NSW Fire Service General Information 9265 2999
9265 2999
Rural Fire Service General information
9450 3000
State Emergency Service, Warringah/Pittwater SES
13 25 00 9486 3399
National Parks & Wildlife Service: 000, general information
9457 9322
Dept of Community Services: general information
9977 6011
Sydney Water
132 090
Energy Australia
131 388, (ah) 131 909

---
---
A complete set of past electronic newsletters since May 2000 can be found and read at https://ymlp.com/archive_gesgjgm.php  or by clicking here or by visiting the Mona Vale Library.


The Island website is at www.scotlandisland.org.au




---
To Contribute
If you would like to contribute to this newsletter it's easy!. Send an e-mail to the editor (editor@scotlandisland.org.au) or by clicking here. Type your contribution (100 words or so would be fine) and assuming it is of general interest to the community, does not include matter of a political nature and is not offensive, it will appear next month.
Subscription Information
To get on and off this newsletter,

click here

or got to:

http://www.scotlandisland.org.au/signup .


To change your address, click the 'modify' link at the bottom of this newsletter or send an email to the

editor@scotlandisland.org.au


---
Follow the PON
---
The Online Local Contacts Guide
Click HERE to load
---
T

he

Editor

and the publisher disclaim responsibility for any injury to persons or property resulting from any ideas, articles or products referred to in this publication. Further, t
he views expressed in this newsletter are not necessarily the views of the Scotland Island Residents Association (SIRA), or the Western Pittwater Community Association (WPCA)
---