Why not bookmark this AMPS Newsletter and read at your leisure!

AMPS Newsletter July 2016
This month - Dates for your Diary, AMPS Retired Members Lunch, Brexit… good or bad thing, John Brabourne Awards, The Basslet, AIR Studios update, new AMPS members, Cantar X3 available to hire, Dusty Horne's Sound and Fury, SoundPRO2016 details, John Downer obituary,
Header image - Abbey Road mic set-up for the Yamaha Disklavier used on soundtrack of Florence Foster Jenkins. Courtesy of Gerard McCann & Al Sirkett.

AMPS SOCIALS
Bristol Social - Wed 27 July, 7.00pm

Beerd, 157-159 St Michaels Hill, Cotham, Bristol BS2 8DB, 7.00pm on the last Wednesday of each month is the place to meet up with other AMPS members and like-minded people! Great craft beers and amazing pizzas are available!
London Social - first Tuesday each month

Make sure that you attend the AMPS Social at the De Lane Lea bar in Dean Street on the first Tuesday of every month - be social with your AMPS members! The first Tuesday in every month - 6.00pm.
… not in Cardiff, Bristol, London or Leeds?
Andrew Wilson reports, "Very pleased with AMPS 'Social' progress across the UK. If anyone elsewhere in the country would like to get something going in their region please let me know and I'll get you started. I'll do the admin and emails, we just need someone local to host!"
All events are open to AMPS members and guests. They are a great chance to put faces to names, to network and to chat. It's a rare opportunity for production sound and post sound folk to get together… plus there's beer and food!
SoundPRO2016, 24 September, Ealing Town Hall
See feature below for more details.
AMPS Television Drama Awards 2016
A reminder to all AMPS Voting Members. Now is the time to start your list of 2016 TV Dramas that you think are worthy of being submitted for next year's Awards.
If you are impressed with any soundtracks for Dramas or Drama Series that are transmitted this year, or have worked on projects you are particularly proud of - please make notes so that you are ready to submit titles when the time comes.  
We will be releasing more details in future communications, so keep your eyes and ears peeled… Check out the Awards Rules on the website;
www.amps.net
.
AMPS Retired Members Lunch
Ian Munro reports - There were six of us present at the retirees lunch meeting at the White Swan in Richmond on the 22nd June.
Although short on numbers we spent a very pleasant two hours together, interesting all of us had worked in the past for the infamous Michael Winner, we all had amusing stories and memories of working with Michael, particularly his bizarre behaviour and outbursts when least expected, however, it was the general census of opinion that Michael was a character, and perhaps in a strange way had made a contribution to the industry.

Those present from left to right were, David Crozier, David Bowen, Colin Wood,
Brian Marshall and Tommy 'Snappy' Staples, and myself behind the camera.
Life after Brexit… How the British Film Industry Could Flourish Outside the EU
Some of the best film crews in the world … many blockbusters, like Harry Potter,
have already been attracted to the UK. Photograph: Ronald Grant Archive
Is Brexit a crisis – or an opportunity? The loss of EU funding could create a gap for international investors to make Britain an indie film powerhouse. Paul Dudderidge writing for The Guardian considers that possibility.
"I might be missing something, but while many inside entertainment appear to be very pessimistic about the effect of Brexit on their chances for obtaining investment, a huge opportunity for the UK film and TV industry is being overlooked.

As a British film and TV producer working in Hollywood, I wanted to offer a contrary view from the outside: your industry looks like a very attractive investment, and international funds will be queuing to get in.

The feedback I am getting is that the US and many other international investors, far from parachuting in aid to a struggling sector, will now be actively seeking to fill the perceived vacuum left by any reduction in EU funding."
Or, Life after Brexit… Seven Likely Consequences for the British Film and TV Industry
Palme d'Or winner 'I, Daniel Blake' benefited from E.U. funding
The British voters' decision to leave the European Union is likely to have multiple consequences for the British entertainment biz, with leading U.K. industry figures approached by Variety highlighting several areas of concern.

First is the likely end of financial backing from the Media Program, the E.U.'s funding body for the film, TV and digital media sectors. This will hit funding for film in particular, including training, project development, co-production, festivals and the theatrical distribution of E.U. films in Britain and the theatrical distribution of British films in Europe.

One example of Media Program support is the €40 million ($44.3 million) given to the theatrical distribution of 84 British films in other European countries in 2014 and 2015. Another example is the funding of the development of this year's Palme d'Or winner "I, Daniel Blake," directed by British filmmaker Ken Loach, through the Media Program's Slate Development initiative. Loach's Sixteen Films received €172,828 ($191,000) for four projects, including "I, Daniel Blake."
John Brabourne Awards Opens 2016 Submissions

Leading talent development programme offers financial support to UK's emerging film and television makers.
 
The Cinema and Television Benevolent Fund (CTBF) recently announced that submissions are open for its annual John Brabourne Awards (JBAs). Continuing its commitment to supporting those behind the scenes in film and TV, the JBAs will once again award grants of up to £5,000 to individuals who are talented and driven but who have faced hurdles in progressing their careers. By providing financial assistance and development support to up to 12 awardees, the JBAs endeavour to help the UK's best emerging talent to overcome barriers and realise their full creative potential.
 
Last year's awardees include writer-director Kat Wood, a winner in the 2016 Jameson First Shot contest and writer of acclaimed short film, MR BOJAGI; Toby Fell-Holden, award-winning writer-director of short film BALCONY; Kate Moore, development executive at indie Powerhouse FLY FILM; and emerging cinematographer from The London Film School, Nathalie Pitters.
 
Previous recipient Kat Wood said of the support from her award: "Applying for a JBA was the best thing I could have done for my career last year. The support I received from the programme was phenomenal, acting as jet fuel for my career. I'd urge anybody in need of financial assistance and support to apply without hesitation."
 
Applications are welcomed from individuals with at least two years' experience anywhere behind the scenes in film and/or TV, and should be made via www.jbawards.org.uk. The deadline for applications is Sunday 31 July 2016, with shortlisted candidates invited to interview in September.
 
Barry Jenkins, OBE, President of The CTBF, commented: "The John Brabourne Awards continue to grow from strength-to-strength, and are an incredible boon to the CTBF. However, each year we are reminded that so many talented individuals in our industry face hardships, whether it be ill-health, financial adversity or otherwise. Our industries remain uncertain and competitive, so we are committed to continuing the success of the JBAs to ensure we provide the opportunity to support those who need us most while shining light on our astounding existing and emerging talent".
New AMPS Member No. 1 - Michal Kuligowski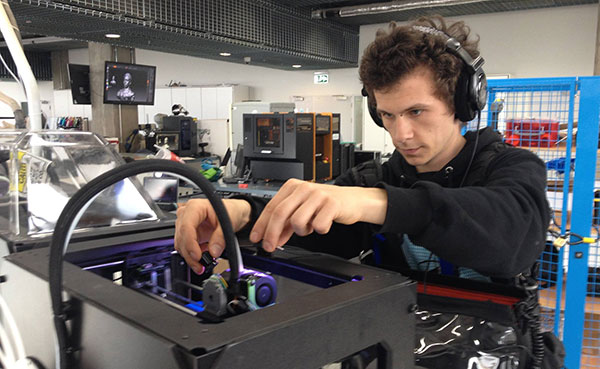 Hi everyone, I am a London based freelance sound designer/editor and location sound mixer/assistant, according to what's on the table. Since my early days I had a genuine zest for sound, which made me realise this is what I want to do for living. It all started with live sound engineering on some of the biggest stages in the UK, which gave me a great deal of technical knowledge yet didn't leave space for much creative input. It was after my first sound design gig for an immersive theatre piece, by Living Structures at Old Vic Tunnels in 2011, when I decided to hone my skills towards motion picture sound.
 
I have since completed a sound design BA course at Ravensbourne College in 2014 and engaged in various projects since I enrolled. Towards the end of my course I became a student member of AMPS which introduced me to the work of the association. I truly believe that AMPS makes the world a better place and I am very proud to be part of it.
 
I look forward to meeting more of you and to get involved where there is a thrill.
In case you were wondering, Michal's photo above shows him… "recording the electromagnetic field of a 3D printer. It makes very peculiar sounds when captured with voice coil pickup. I have quite a collection of this kind of sounds. Need to find a way to release it somewhere!"
New AMPS Member No. 2- Alice Mutton

Hi everyone, I am really pleased to have become a student member of AMPS. Currently I am studying Film and Media Production at Sheffield Hallam University and will be specialising in Sound for my final year. I am looking forward to getting involved in some new projects in and outside of Uni.

I look forward to attending some of the AMPS events in the near future!

 

 

 
The Basslet: A Portable Sub-Woofer for your Body!
The Basslet is a wearable subwoofer for your body. Using a whole new technology for sound, it delivers the beats and basslines of your music directly to you – so you can literally feel the music. The result is a powerful sound experience that headphones alone cannot provide for Music, Gaming or VR.
"The Basslet is a masterpiece of engineering". It puts the power and accuracy of a large sound system into a device that fits on your wrist. It is completely silent to the outside world – and despite the size, it makes you feel like you are surrounded by sound.
"It turns out that with the Basslet on your wrist, you really do get a feeling akin to standing unnecessarily close to a massive speaker, having bass vibrate through your body."
Air Studios Planning Battle Update

Camden Council has received an amended application from the residents of 11 Rosslyn Hill, NW3. You will recall that plans were submitted to build two separate basements immediately behind the Air Studios' building.

The applicants have now amended their application to drop one of the basements closest to Air, but retained the plan for the other basement.

Camden has confirmed that all previous objections will be moved over to the amended application. However, it would be helpful to still write to Camden with objections to the development.
Camden is interested in 'evidence of harm' to Air Studios should the work proceed and may not grant permission if they are persuaded that there will be real harm to Air Studios.
Should you feel you wish to contact the Council, it is suggested that the focus is on the impact of the potential noise and vibration disturbance during construction and possibly thereafter and the impact this will have on bookings for Air Studios. It is hard to imagine a more noise sensitive premises. As one composer puts it, "Every recording at Air must begin and end with perfect silence."
Air's noise expert, Jim Griffiths, considers that even the vibration and noise from the single basement excavation still presents an inevitable disturbance. Given the cost and time pressures on those who book studio time at Air Studios, any consent for these works is going to mean that these people will consider booking elsewhere, possibly not even in the UK harming not only Air Studios but the valued contribution of Air Studios to the cultural economy of Camden, London and the UK.
Case numbers: 2015/2089/P 2015/2109/L and 2015/7079/P & 2015/7300/L Re address: 11 Rosslyn Hill, NW3.
Cantar X3 Available to Hire from TFS

Tim White at Giant Sound reports that TFS (Television Film Services) have added an Aaton Cantar X3 and Cantarem fader panel to their hire stock. The 24 track Cantar has 8 mic/line and 4 line analogue inputs in addition to 2 pairs of AES42 and 4 pairs of AES3. It is fitted with Dante, has four Aaton batteries and the Aaton modular bag. More information at
www.tfsuk.com
or call 01142 495902.
Dusty Horne's Sound and Fury
This was recently brought to my attention - and seems like it could be worth a trip to the Edinburgh Fringe!
It's 1963. The pioneer of cinematic sound, Jack Foley, has inspired a generation of great 'foley artists'. Dusty Horne is not one of them.

Nevertheless, Dusty will attempt to join the pantheon of celluloid greatness by revealing the secrets of her craft, before a live audience. Witness the hidden magic of foley. Marvel at the madcap mayhem behind famous (and infamous) films. From Hollywood classics to B-movie clangers, you'll hear thunderclaps, gunshots, broken glass and breaking hearts, as Dusty's spectacular live sound effects put the emotion into motion pictures.

Cinema will never sound the same.
Premiering at The Edinburgh Fringe Festival from 3 to 29 August. For more information and booking, go to -
www.honeastend.com/bio/
SoundPRO2016 Ealing Town Hall 24 September

SoundPRO2016, in association with Resolution Magazine is returning to Ealing Town Hall in the original large venue on Saturday the 24 of September 2016.
SoundPro is designed so you really can 'do the show' in a day. The one-day event is a highly targeted, affordable and efficient way of addressing freelancers, location recordists, and production sound operators in broadcast, film and post based in the South East of the UK.
* Informal exhibition area with manufacturers, distributors, dealers and service providers
* Practical presentation sessions by the Institute of Professional Sound
* Meet, socialise and network
* Attendees get their hands on the sound gear from IBC.
* Free to visitors
If you wish to exhibit, the price for the whole day is £420 + vat. The package is for a table-top plus online product listing information and logos with links leading up to the day. Contact Jo Gilbert - tel: + 44 (0)1293 871961  Mobile: + 44 (0)7803 715067  Email:
jogilbert@resolutionmag.com
John Downer AMPS 1950 -2016

John Downer AMPS the Sound Editor (not the Natural History Producer with whom he was so often confused) came from a film orientated family, so it was no surprise that after his extensive travels around the world post University and Film School, he started work in the cutting rooms at 142 Wardour Street, as a trainee Assistant Editor.

He rose quickly through the ranks and started to work on major feature films, before he decided to concentrate on the sound editing he so loved.

In the early 1990s he was one of the initial pioneering editors to embrace the digital revolution, and jumped in feet first, buying the first of his beloved Waveframes.  He had the prescience to see that if sound editors didn't own their own equipment, they would soon be sidelined by the rise of the amorphous Facility House, and begin to be viewed as no more than computer operators.

Over the years, he helped many people with their careers, giving them their first opportunities.  He relished having bright and fun people working around him, and a day never went by without huge amounts of laughter, alongside the hard work.  He always felt that having lunch with his colleagues was essential,  a time when things could be discussed in a more relaxed and fun environment, as well as a time to catch up on the cricket scores.   He was immensely loyal to the people he employed, and right up until these last few weeks, he was so concerned that everyone was happy and employed for the forthcoming productions on which he would've been working.

His keen sense of humour was also evident during dubs, and many people have commented how much they enjoyed working with him, because of the fun atmosphere he generated in the theatre.

John worked on some outstanding films, and classic television series.  Whilst he was often nominated, he never won any awards, but that was not the sort of thing that concerned him.  His reward of recent years was to have films that he'd worked on filling the prime slots at Christmas and New Year.  We also used to joke that ITV 3, on occasions, should be renamed the John Downer Channel!

His recent illness came as a complete shock, and the speed at which it progressed was even more shocking.  It has left his wife Caroline, and their children Roz and Alex, reeling.  John loved his work, but above all else he loved his family (and his dogs) and he was immensely proud of all of them.

He will be missed terribly, as one of the great characters, and truly talented Sound Editors of his generation.
FOCUS: Location Production Event 6 + 7 December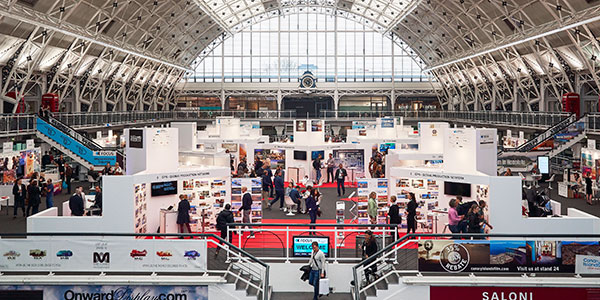 FOCUS, the world's most international location production event, is set to take place on the 6th and 7th December at the Business Design Centre in London. Following a hugely successful inaugural event last year which saw over 181 exhibiting organisations from 44 countries, the trade show and accompanying content programme will now be completely free to attend for members of the production industry.
Designed as a knowledge-sharing and peer-networking platform, FOCUS aims to help filmmakers and producers across entertainment and advertising content discover incentives and production solutions to help maximise screen value for all budgets.
The 2016 event will feature content across three distinct strands: Film & Television, Commercials and Online & Digital. The two days of content strands will include industry leaders sharing learnings, inspiration and insight through a programme of seminars, workshops, presentations and screenings.
AMPS has been running a Mentor Scheme for a number of years; we currently have a number of Members waiting for mentors.

If you think you can spare a couple of hours a month and would like to pass on your experience and knowledge to someone just starting out in the industry then please send an email the address below and we will send you an information pack about the AMPS Mentor Scheme.

We are particularly looking for Production Sound Mixers who are London based to mentor students based at the NFTS, Beaconsfield.
Did you know that the Directory pages on the AMPS website are some of the most frequently visited?

 

Make sure that your profile is up to date - you never know where your next work enquiry will come from!

 

 
Can we help with your Professional Development?
We're keen to hear from you with ideas for seminars and training sessions which would contribute towards Continuing Professional Development.
We're very aware that keeping up with techniques and updates can be a full time job in itself, so if there's any way that AMPS can contribute towards maintaining and developing your industry knowledge and skills, please get in touch.
AMPS Address & Phone Number
27 Old Gloucester Street
London
WC1N 3AX
Tel: +44 (0)1753 669111
AMPS, 27 Old Gloucester Street, London, WC1N 3AX
www.amps.net / +44 (0)1753 669111