If you cannot view this BAP E-Blast correctly CLICK HERE and click on
WESTERN PENNSYLVANIA 2019 HAIR & FASHION EXPO, SUNDAY, MARCH 24TH, 2019! GET YOUR ONLINE EARLY BIRD TICKETS NOW UNTIL 12/17/18!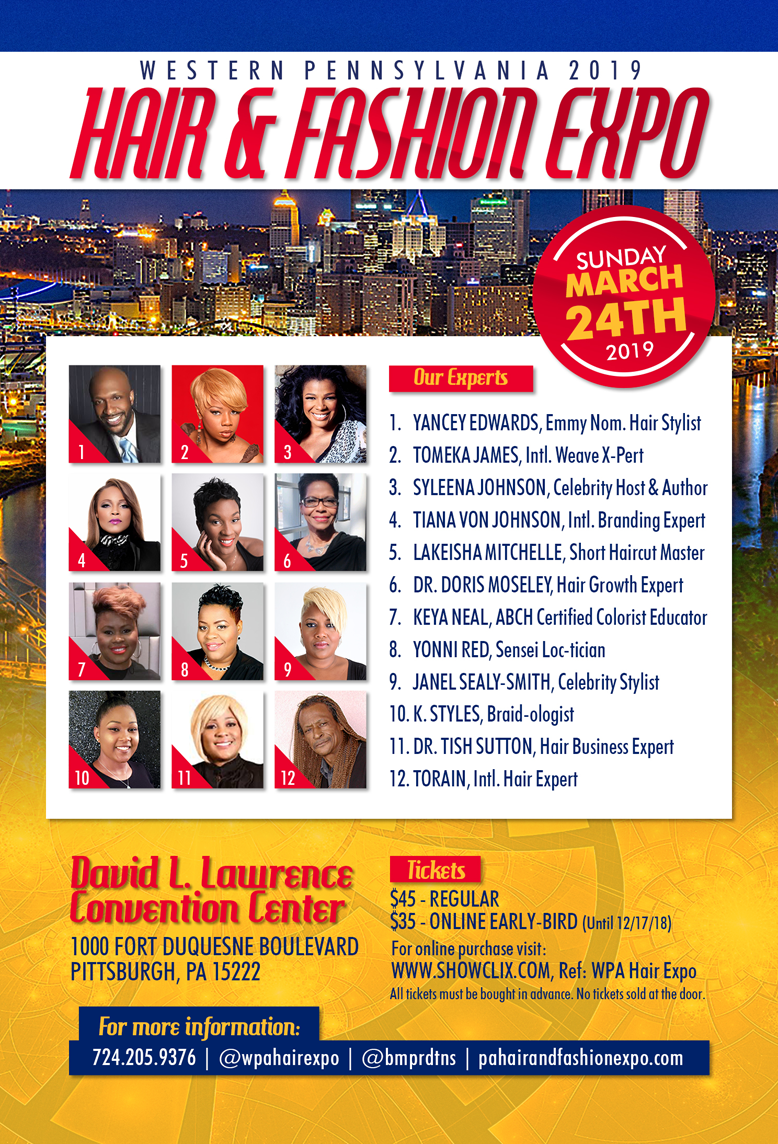 TICKETS
$45 - REGULAR
$35 - ONLINE EARLY BIRD (Until 12/17/18)
For online purchase visit:
WWW.SHOWCLIX.COM, Ref: WPA Hair Expo
All tickets must be bought in advance. No tickets sold at the door.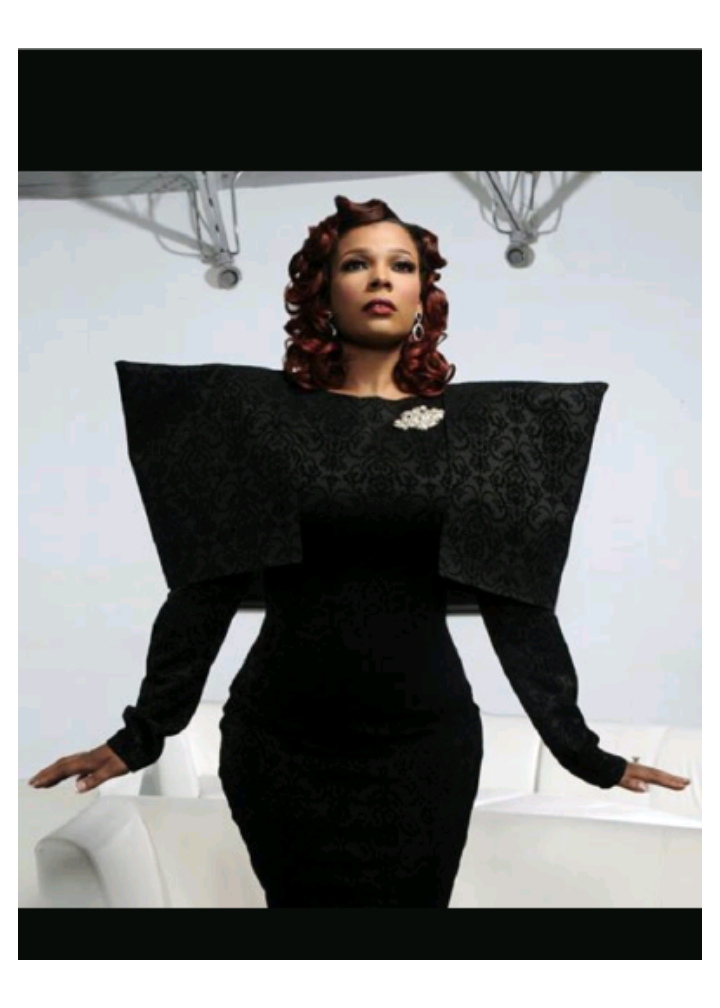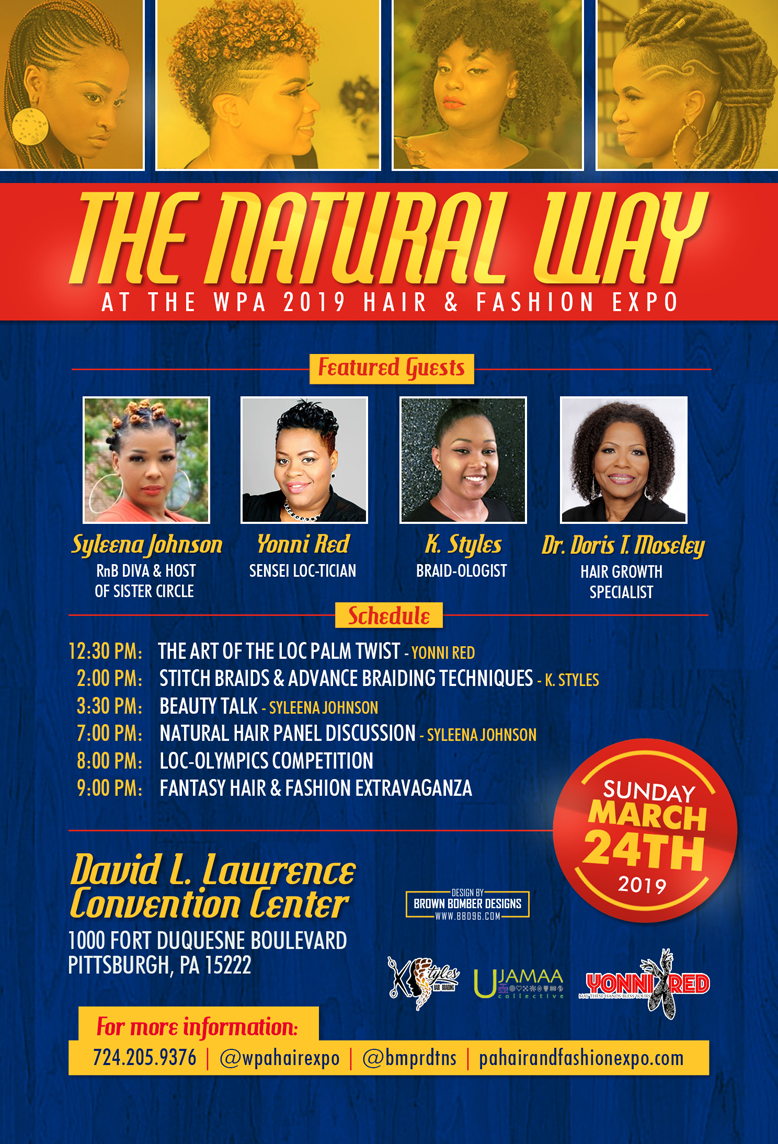 FOR MORE INFORMATION:
724.205.9376 | @wpahairexpo | @bmprdtns | pahairandfashionexpo.com