Why not bookmark this AMPS Newsletter and read at your leisure!

AMPS Newsletter July 2017
This month - Visit to Hearing Dogs for Deaf People, AMPS retired members' lunch, your feedback on AMPS events, visit to Rycote, sponsor Shelly for PSPA, new members, 'Perspectives on ADR', women in audio… more discussion, GDF/JAMES Summer Course at Leeds Beckett, update on Air Studios & Spinbox.
Image courtesy of Mike Banks &
recordproduction.com
- Ken Scott and students at Gus Dudgeon Foundation/JAMES Summer School at Leeds Beckett University. Read more below.
AMPS SOCIALS
Bristol Social - Wednesday 26 July

Brewhouse & Kitchen, 31-35 Cotham Hill, Clifton, Bristol, BS6 6JY - 7.00pm on the last Wednesday of each month is the place to meet up with other AMPS members and like-minded people!
More about the venue here.
London Social - first Tuesday each month

Make sure that you attend the AMPS Social at the De Lane Lea bar in Dean Street on the first Tuesday of every month - be social with your AMPS members! The first Tuesday in every month - 6.00pm.
… not in Cardiff, Bristol, London or Leeds?
Andrew Wilson reports, "Very pleased with AMPS 'Social' progress across the UK. If anyone elsewhere in the country would like to get something going in their region please let me know and I'll get you started. I'll do the admin and emails, we just need someone local to host!"
All events are open to AMPS members and guests. They are a great chance to put faces to names, to network and to chat. It's a rare opportunity for production sound and post sound folk to get together… plus there's beer and food!
---
AMPS Golf Day
Saturday 2 September
Pine Ridge Golf Course, Old Bisley Road, Frimley, Surrey GU16 9NX
David Stephenson is arranging another golfing event, the cost is £42 which includes 18 holes with a coffee and a breakfast bap.
Insight into Rycote (inc. factory tour)
Tuesday 26 September
See below for more information.
SoundPro 2017
Saturday 7 October
Ealing Town Hall
New AMPS Events Leader - Adele Fletcher

AMPS council member Adele Fletcher has recently been appointed Events Group Leader along with Jo Jackson, Emma Butt, Enos Desjardins and Owen Peters who are new additions to the Events Group.
All AMPS events are arranged for your entertainment, curiosity and interest - so if you have thoughts on what you'd like to see, especially the creative/artistic elements of sound as well as the technical aspects, then please do get in touch with any group member or email
events@amps.net
or
admin@amps.net
.
AMPS visit to Hearing Dogs for Deaf People

Michael Johns presents the cheque to Michelle Sapwell (Community Fundraising Manager)
Back in June, a small bunch of AMPS representatives visited chosen charity 'Hearing Dogs for Deaf People' to hand over a cheque for £1600 and to tour the premises and meet the puppies.
Those present were John Rudling, Clive Derbyshire, Michael Johns, William Barringer, Shelly Jones and her daughter Sydnee.
AMPS Retired Members' Lunch

| | | |
| --- | --- | --- |
| AMPS 'retired' members once again enjoyed a wonderful get-together lunch in convivial company at The Winning Post in Twickenham. Those present from left to right were Mike Tucker (guest) Brian Marshall, Clive Copeland (rehearsing for retirement) David Crozier, David Bowen, Colin Wood, Ken Nightingale (guest) Tommy Staples, David Stevenson and Ian Munro. |   | |
We Asked for your Feedback…
Back in May, at the Metadata event at De Lane Lea, we passed around a feedback form, so as to give us, er… some feedback!
Comments we received included -
"Lots of information! Extremely interesting and informative.  I'll never take a WAV file for granted again!"
"Great talk from a really informed man, Yves was great, we need more like this."
"All good stuff, Lots of information regarding IXML. No criticism, food good, great crowd, please do more of these talks."
"Great info, would be great if it was implemented already in Workflow."
Thanks for those comments, and thanks to all those people that have ever attended an AMPS event. We will keep arranging events, as long as you keep attending - but we just want to be sure that we're on the right track.
Have you been to an AMPS event lately? Did you enjoy it, was it well arranged, have you any suggestions to make these events even better?
AMPS wants to continue arranging relevant seminars, workshops, social get-togethers for AMPS Members and would like you feedback on potential ideas for the future.
An Insight into Rycote (inc. factory tour)

Tuesday 26 September 2017
For nearly 50 years Rycote has designed and manufactured their world-renowned microphone suspensions and windshields for sound professionals, here in the UK. Ever wondered how they do it?

AMPS members are invited to visit the Rycote factory in Stroud, Gloucestershire for a special 'Insights Event'. You will be given a tour of the factory, to see 'behind the scenes' how Rycote products are still being hand-made by their highly skilled production team.

You will also learn about how Rycote products are tested, and get the chance to try out products in a specially set up demo area.
 
After the tour and a light buffet lunch, there will be an informal 'insights session' with new Rycote Chief Technology Officer, Timo Klinge. This is your chance to share your thoughts on products, and what you really need for your own work-flows.
 
This event is FREE to AMPS members but, given the nature of the event, numbers have had to be limited to 20 members only. Places will be allocated on a 'first-come-first-served' basis.
There's Still Time to Sponsor AMPS' Shelly Jones and
Raise Funds for Progressive Supranuclear Plasy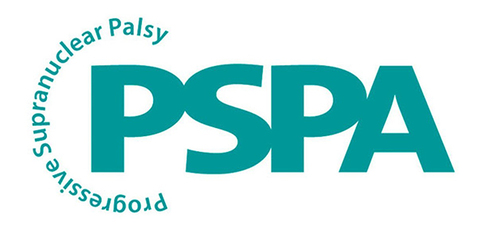 As an AMPS member, you may, or may not have come across Shelly Jones. She's the person that works quietly in the background and keeps all the AMPS admin in fine shape.
Shelly would like our help. She's completing a 15 mile Sponsored Walk on Saturday 29 July in aid of Progressive Supranuclear Palsy and would really appreciate if we could find a few pounds to donate. 
A lot of people haven't ever heard of PSP as there are only 4,000 sufferers in the UK, but it strikes home with Shelly as she lost close friend Peter Sarstedt to the disease at the beginning of the year. Shelly says, "Peter was as close to me as being an uncle, without actually being a family member." 
Many of us will remember Where Do You Go To My Lovely which was No. 1 in the UK charts for 4 weeks in 1969 and also received an Ivor Novello Award. 
Please, donate here -
https://mydonate.bt.com/fundraisers/shellyjones3
Discover more information about
Progressive Supranuclear Palsy
here.
New AMPS Member No. 1 - Daniella Smith

"I'm a current NFTS Production Sound student with a background in drumming, Film Production and the Floor Runners Boot camp. Also have worked as technical crew on live events as a runner/driver on low budget features, music videos, and short films, and various other roles including boom swinger.

 

I'm currently available for freelance roles as assistant sound or sound recordist, and I would love to hear from anyone who would like to work with me - mainly in film, but also documentary, TV, and music. I hold a full, clean driving licence, business insurance, a current BECTU Crisp passport, a current 1st options production safety passport, I'm a BECTU member, and I own my own car!"

 

I also have gained a BAFTA 2016 & AMPS Scholarships.

 

 
New AMPS Member No. 2 - Guy Henderson
 

Hi, I'm an audio professional with 10 years of varied experience as a musician and in music production.

 

I founded the band Zulu Winter in 2010 and later signed to Sony BMG and PIAS putting out a debut album Language in 2012. I subsequently worked as a session musician for various artists including a 2-year re-location to Berlin to work with the German artist 'Nessi'.

 

I'm currently on a year training programme at Abbey Road Studios developing a career focussed toward sound design for film and television.

 
I'm now seeking freelance projects to build on a solid foundation of music production and sound engineering experience and will be very happy to assist on any projects within the AMPS community - which I'm delighted to have joined!"
Say That Again? Perspectives on ADR

Recently published on resurface.audio, AMPS member Chris Roberts contributed to the first in a series of articles on ADR, initially examining the actor's point of view.
The odd thing about ADR (or looping, if you prefer) is that while everyone, even the layman, the proverbial man-in-the-street, knows exactly what it is; there's still an awful lot of misinformation around. This lack of understanding doesn't help the actor, the editor or the production.

It's as if ADR is a dirty little secret. As if it's cheating, fixing it in post. Much like the oversimplified perception of AutoTune in music.

So in this, the first of my articles on ADR, I decided to come at it from the other side of the glass, from the actor's perspective.
The Problem With Women Working In Audio
'Pro Tools Expert' recently published an article highlighting the fact that we still have to talk about women working in audio in 2017. What is the problem?
'This week the internet went into meltdown when the BBC announced that the new fictional TV character Doctor Who was to be played by a female actor.  You would have thought that the BBC had announced that they were to screen 24/7 pottery classes while trebling the licence fee, or to reduce the number of TV shows to one a day, that show being puppy torture sessions.

It seems that despite the fearful Sea Devils, the dreadful Daleks and the unnerving Weeping Angels, for some people a female Doctor Who is just too scary!

What seemed to pass by those who were screaming 'the end is nigh' or "it's PC gone mad" or "What next Sheila Holmes or Mr Marple" is that Doctor Who can "undergo a transformation into a new physical form and a somewhat different personality."  Of course, this also doesn't take into account that we are talking about a f**cking fictional character for goodness sake.
If you do have a problem with a female Doctor Who then it seems you have managed to do what your sacred hero the Doctor can do and have time-travelled back to the nineteenth century.'
Gus Dudgeon Foundation & JAMES Summer Course at
The UK's top graduating music students from JAMES accredited courses have spent a week at Leeds Beckett University recording songs with a team of world-class musicians.
The 12 students worked with a band made up of former members of Oasis, Paul Weller's band and Dexy's Midnight Runners, under the tutelage of renowned David Bowie producer and engineer for the Beatles, Ken Scott.

The seventh annual Gus Dudgeon Foundation (GDF) and JAMES summer course was the second in a row to take place at Leeds Beckett. The final year music technology and production students taking part, were selected by their universities based on their outstanding performance throughout their degree courses. From Monday 10 to Friday 14 July, they took part in five days of recording on both analogue and digital systems.
AMPS is an Associate Member of JAMES.
Air Studios Local Development Appeal Date
Air Studios has now received notification of the dates for the appeal hearing by their neighbours who wish to build a swimming pool in their basement development.
The dates are 26 and 27 September, 2017. Starting time is 10am.
The venue is: Council Offices, 5 St Pancras Square, London NW1 4AG.
As a show of strength, Air would appreciate all support by attending this meeting. In hearings of this nature, the number of people who turn up can be an important factor in the Planning Inspector's mind.
As mentioned before, the excavation work involved, should this development be approved, will disrupt Air's everday business.
Spinbox - A DIY Turtable Kit for Everybody

Are you a music fan who is equally interested in craft and design? Interested in vinyl but never owned a turntable? Worried that setting up a sound system is expensive and complicated?

Spinbox provides everything you need to build your own all-in-one record player! In half an hour, you'll have a stylish, portable turntable.
Love this… not totally sold on the audio quality, but the videos are hilarious.
AMPS has been running a Mentor Scheme for a number of years; we currently have a number of Members waiting for mentors.

If you think you can spare a couple of hours a month and would like to pass on your experience and knowledge to someone just starting out in the industry then please send an email the address below and we will send you an information pack about the AMPS Mentor Scheme.

We are particularly looking for Production Sound Mixers who are London based to mentor students based at the NFTS, Beaconsfield.
Did you know that the Directory pages on the AMPS website are some of the most frequently visited?

 

Make sure that your profile is up to date - you never know where your next work enquiry will come from!

 

 
Can we help with your Professional Development?
We're keen to hear from you with ideas for seminars and training sessions which would contribute towards Continuing Professional Development.
We're very aware that keeping up with techniques and updates can be a full time job in itself, so if there's any way that AMPS can contribute towards maintaining and developing your industry knowledge and skills, please get in touch.
AMPS Address & Phone Number
27 Old Gloucester Street
London
WC1N 3AX
Tel: +44 (0)1753 669111
AMPS, 27 Old Gloucester Street, London, WC1N 3AX
www.amps.net / +44 (0)1753 669111