If you cannot view this BAP E-Blast correctly CLICK HERE and click on
KL PRODUCTIONS PRESENTS POETRY.COM HOSTED BY DAVID "THE FROG" BEY FEATURING SPECIAL GUEST, APRIL 13TH, 2013 FROM 8PM-11PM
KL PRODUCTIONS PRESENTS
POETRY.COM
HOSTED BY PITTSBURGH'S OWN DAVID "THE FROG" BEY
FEATURING
COMEDIANS TY MAC, LINDA DUTY AND ONE EYE
POETS EZRA, MIKE VICK, JUDY WILLIAMS, CHAUNCEY ALEXANDER
APRIL 13TH FROM 8PM-11PM
DIVERSE BANQUET HALL | 7202 KELLY ST. PITTSBURGH, PA 15208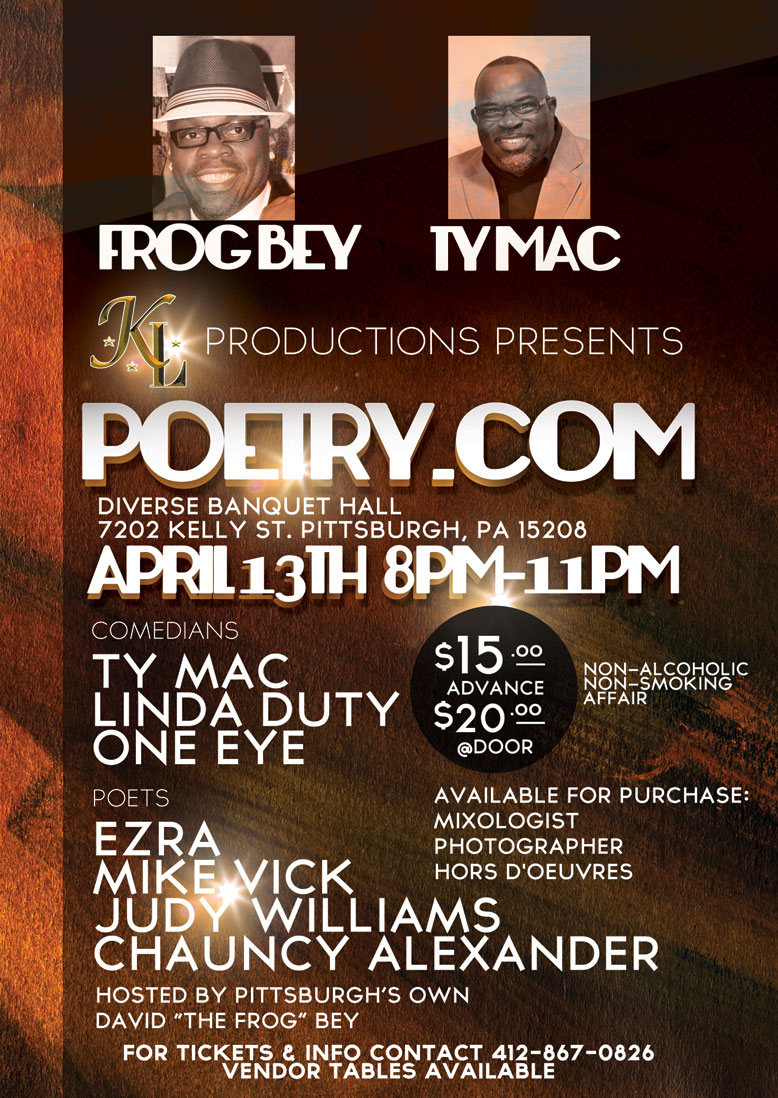 TICKETS ARE $15.00 IN ADVANCE
AND WILL BE $20.00 AT THE DOOR!
MEET US AGAIN AT THE DIVERSE BANQUET HALL
IN HOMEWOOD PA, FOR ANOTHER GREAT EVENT.

POETRY.COM WILL INCLUDE SPOKEN WORD
AND LAUGHTER FROM LOCAL COMICS.

BRING A GROUP, BRING YOUR SIGNIFICANT OTHER
OR JUST COME BY YOURSELF.

THIS EVENT WILL BE ANOTHER GOOD TIME
BROUGHT TO YOU BY: KL PRODUCTIONS INCORPORATED.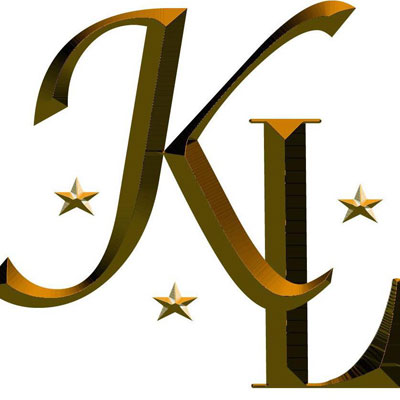 SEE YOU SOON!