~ Celebrating our 15th Anniversary in 2016 ~
You are invited to our

O P E N    S T U D I O    D A Y
Enjoy conversation, a cuppa 
with artists,
a tour around our historic house (1911)
2016 NZPS Lavinia Winter Fellow 
 

Dancer / Choreographer from Chicago, USA
Painter based in Colorado, USA
Illustrator based in Canada
NZ Filmmaker & House Manager at NZPS
Plus a visit 'next door' to Pukaha.
NZPS artists Cat Blanchett, Tina Butterfield & Stefanie Smith
have all contributed work to the annual show.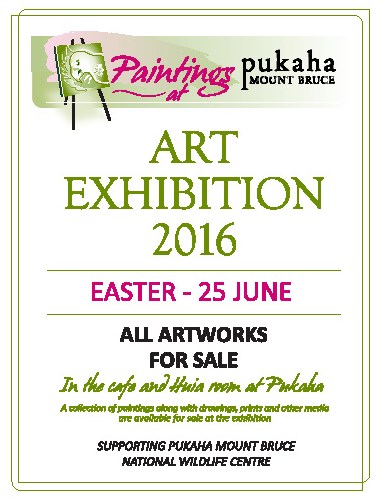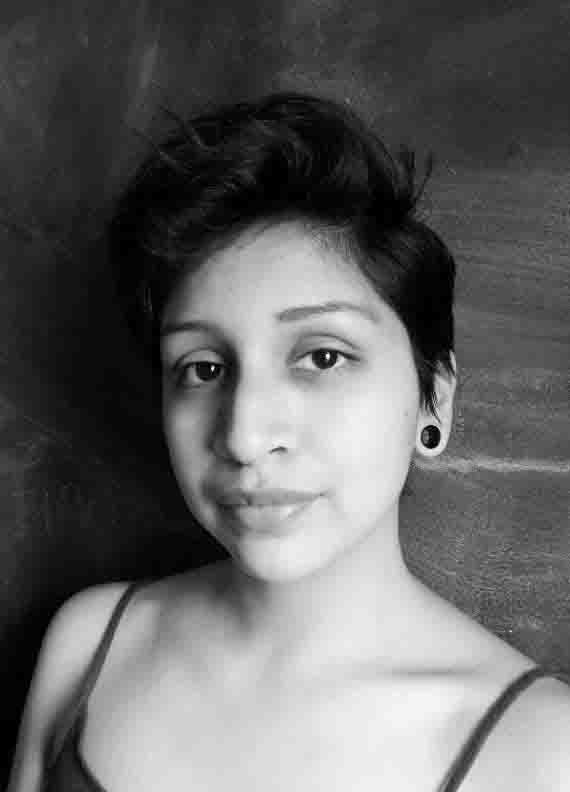 Sofia Perez
Dancer/Choreographer, Chicago, USA
Chicago native Sofia Perez has always had a love for dance. She began her professional training at Columbia College Chicago and debuted her first choreographic work In Retrospect (performed by Richard Pena and Gabriela Ortiz) in the fall of 2013.
Sofia also performed in Chartamia "Shay" Turner's piece in the Elgin Ties Dance Festival, and  choreographed and presented her piece Try, Adjust, Repeat (performed by Kathleen Alvarado) in Dance Chance hosted by Hubbard Street Dance Studio. 
View Sofia's work: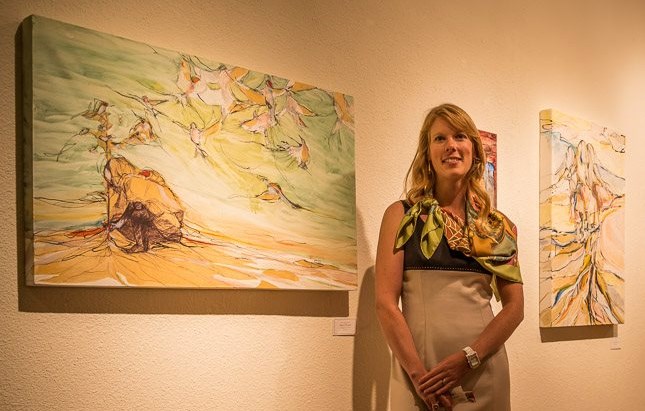 Tina Butterfield
Painter, Colorado, USA
An
Assistant Professor of Art at Western State Colorado University, Tina Butterfield grew up in a town of 100 people on the plains of Kansas. She says her love of teaching inspires her artwork and that her artwork inspires her teaching. 
She writes, "I am interested in creating macroscapes - landscapes that are inspired by the humbling experiences of the natural world around me. They explore the bigger picture, the powerful relationship of the macro world surrounding us compared to the internal intrinsic micro realm within us.
To be humbled allows us to grasp our humanity. Humilitas is the Latin term fir humility, translated as grounded and is derived from humus, which literally means: earth. By using natural materials such as soil, ash, and collected organic materials to create pigments, value, and add texture to my paintings I am directly working from the earth."
Tina will exhibit her paintings from May 16-22,
at Toi Wairarapa / Hearts of Arts, 47 High Street North, Carterton
All invited.

To view Tina's paintings before then, visit her website: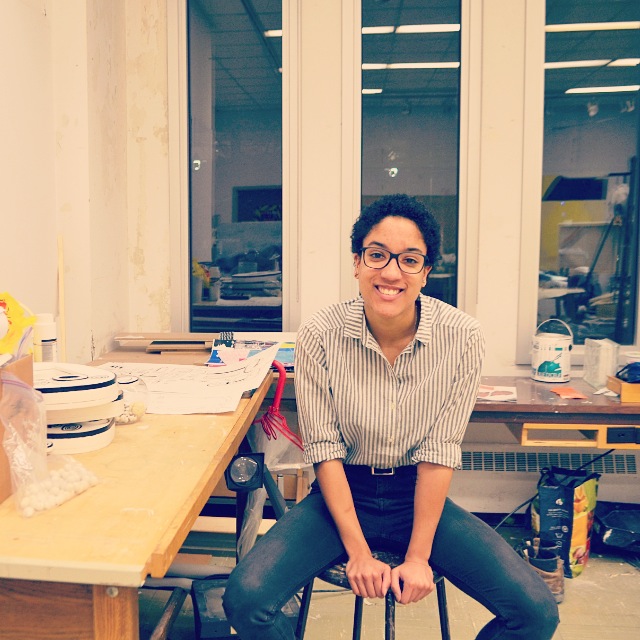 An illustrator based in Mississauga and Hamilton in Canada, Talshya is

 in the final stages of completing a Bachelor of Fine Arts at McMaster University. In both the academic and professional sphere, she works as a freelance illustrator and participates in gallery exhibitions, recording all happenings in a well-worn sketchbook. 

 

Her works focus on the whimsical innocence of childhood. Spurred by intuition and spontaneity, she explores memories and influences of her younger years, juxtaposing experiences with those of her developing adult psyche. 

 

She recently illustrated the children's book Wowwy and Me, and completed animated illustration videos.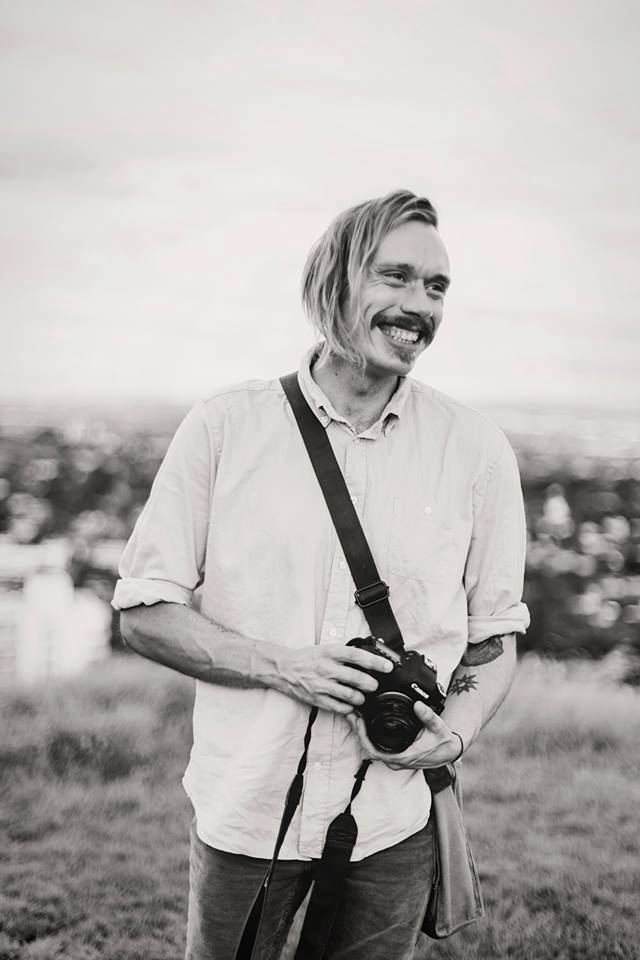 Adam Von Penfold
Filmmaker, New Zealand
Adam Von Penfold is a video artist and filmmaker hailing from Christchurch.

He has been travelling the country for the last five years since the Canterbury earthquakes - living in Dunedin, Auckland, Westport and Wellington, and for the next few months or so he will be calling the Wairarapa home, serving as the House Manager at NZPS.


During his stay, he will be focusing on a series of short documentaries on Wairarapa artists and creative people, for which he gained funding from the

Masterton District Council 

Creative Communities Scheme.  He will also be working on video art using different film mediums (8/16/35mm).
Adam has several videos on Vimeo and YouTube - take a look!
 

April was a great month at NZPS. On the 14th, 

resident

Gerard Harris

performed at Gladstone Inn, straight ater gigs at the Fringe Festivals in Wellington and Dunedin. 

He was accompanied by the 

Ruamahanga River Music Club and the night was standing room only. On the17th,

 2014 Friends of Aratoi Fellow Justine Fletcher joined the 120th anniversary 

celebrations of the National Council of Women at Toi Wairarapa in Carterton. 

Fletcher is exhibiting some of her 607 pendants that were created to honour 

the 607 women of the Wairarapa who fought for the right to vote. The 2016 Friends of ANZAC Bridge Fellow Philippa Werry created an 

innovative project linking ANZAC Memorial Bridges in Kaiparoro, Wairarapa, and Brooweena, Queensland, Australia. Messages from schoolchildren in the two locations were exchanged across the Tasman, with Philippa leading a session at Mauriceville School & at NZPS. On the 25th, ANZAC Day, Masterton Mayor Lyn Paterson called the roll of the nine soldiers remembered in Brooweena; and likewise, the names of the Wairarapa's nine fallen were read in Australia. Philippa kept a blog:

http://anzacbridge.blogspot.co.nz/






 

Thank you to everyone who supported our film benefit

"Lady in the Van"

at Regent Cinema 3 in Masterton back in February.

As announced on that lovely evening, the money raised will support an artist

to undertake a two-week supported residency at NZPS.

The application deadline for this

2016 Emerging Artist Fellowship

is midnight (NZ time) May 15.

 

For information on how to apply, view our website:

 

Open Studio Day at NZPS, 2pm.

 

Closing day of the 'Project 607' exhibition by 2014 Friends of Aratoi Fellow Justine Fletcher at Heart of Arts / Toi Wairarapa, 47 High Street North, Carterton. The day includes a "Womens' Open Mic Event" at 3:30 and the AGM of the National Council of Women at 2:30. All welcome.

 

The closing day of just one breath, an exhibition at Aratoi Museum by digital artist Denise Batchelor, former NZPS artist in residence. The exhibition will be featured in the Winter edition of the Art New Zealand magazine. Open Daily.




3

pm. 

Yarns in Barns Festival comes to New Zealand Pacific Studio for a special afternoon of storytelling. TALES FROM THE BUSH

 with NZPS co-founder 

Kay Flavell

and longtime supporter

 Gareth Winter

. Bring your family settler stories. Open mic. Tickets $5.




 

 

 

JUNE 5 

3pm.  Gladstone Vineyard, RD2, Carterton. Yarns in Barns Festival

POEMS ON THE VINE event features 2016 Ema Saiko Poetry Fellow 

 Ya-wen Ho and 2009 Lavinia Winter Fellow Lynley Edmeades, with Wairarapa-based Ross Ireland, introduced by Madeleine Slavick. Tickets $12, students $5. Includes one glass of Gladstone wine, juice, or hot drink.

 

 

OPEN STUDIO DAY at NZPS, 2pm

Artists in residence include NZPS Founder, Kay Flavell, and Ong Si Hui, an artist from Singapore. We ware also inviting old friends of NZPS and members of the community for a special celebratory afternoon to welcome Kay on her visit.





JUNE 25 

Last day of the art exhibition at Pukaha Mount Bruce.

 






 

 

website: 
www.artistresidency.org.nz  
email: info@artistresidency.org.nz
NZPS is a registered charity.
We welcome volunteers, donations and members.
New Zealand Pacific Studio is located on State Highway 2,
two houses north of Pukaha Mount Bruce National Wildlife Centre,
Tel (06) 375 8441