History Corner

The little hamlet of Brooklyn sleepily developed in l884, when the Fagan brothers, who had been granted 100 acres ( 40.46 hectares), at the waterside just east of the railway line, decided to sub-divide. It is said that the village was named after the Dutch town of Breucklen and oyster farming quickly became the mainstay of the area's inhabitants. Long Island , designated a nature reserve, lay off one end to the south with Dangar Island to the east.
A contract for the first railway bridge across the Hawkesbury was signed early in 1886 with the American Union Bridge Company and construction began in October that year. On April 23, 1889, the bridge was completed and tested the following day with the crossing of an engine. It was officially opened by the State Governor, Lord Carrington , a few days later on May 1. The seven spans for the bridge had been put together on nearby Dangar Island and floated into position at high tide. At that time the prepared bridge piers, positioned at depths from 34 metres to 53 metres, were the deepest bridge piers in the world.
To prepare for the opening of the new bridge the railway line from Hornsby to the Hawkesbury was opened on April 7, 1887, ending at a corner of Long Island which, for a short time was known as Brooklyn Station. But it wasn't until January 16 the following year that passengers could be conveyed across the river to the Mullet Creek station to take them on to Newcastle by rail.
Problems arose with the bridge over the subsequent years with a serious crack in one of the piers and other signs of structural fatigue. A new bridge was begun in July , 1939 and opened by the Premier, the Hon. J.W. McKell , on July l, seven years later.
For the ceremony, the official train was the last one over the old bridge and the first over the railway bridge in use today.

Leicester Warburton
(I would like to thank all those readers of this esteemed journal for their interest in this series which is now concluded. I would also like to gratefully acknowledge the following sources of most of my information -- The Mitchell Library of NSW. ; Maybanke Anderson's Story of Pittwater, edited by Jan Roberts; Dee Why to Barrenjoey and Pittwater, by Charles Swancott; Manly and Pittwater, by P.W. Gledhill; and, finally, Pittwater Paradise, by Joan Lawrence.) LW.

Cartoon of the Month

Download a full version of this months calendar, ready for printing - click the calendar image to the right

→

And another calendar for March, just in case you are very organised! - Click HERE
Waste Calendar 2008 - Scotland Island

General & metal clean up: 31 March & 15 September


Plastic bags can only go in the garbage bin. Soiled paper/cardboard is not recyclable, put in garbage
Place metals in a separate pile for general clean up collection.
Max 3 cubic metres.
Recycling collected from roadside Monday.
(Extra Garbage Service Wed 19 Dec 2007 - 6 Feb 2008)
Vegetation collection: 21 January & 21 July.
The full calendar can be viewed here

Waste Calendar 2008 - Western Foreshores

General & metal clean up: 31 March 2008 & 15 September 2008
Plastic bags can only go in the garbage bin. Soiled paper/cardboard is not recyclable, put in garbage. (Extra Garbage Service Wed 19 Dec 2007 - 6 Feb 2008)
Place metals in a separate pile for general clean up collection
The full calendar can be viewed here
A used syringe and needle was found by my 6 year old son this afternoon in the sand whilst playing at Cargo Beach on the island. He picked it up and took it to his mother to show her.
It sickens me as to what could have happened. I think a warning needs to go out to our community, especially now during the holidays as so many young children play at and swim at this beach.
George Gorga
Doggy Day on Scotland Island
Finally………. a solution for the guilt ridden, overworked dog owner. You get home from a gruelling day at the office and your dog is psycho, he has destroyed your house, alerted the neighbourhood repeatedly to all manner of intrusions real or imagined, or perhaps he's just slobbed out into a state of overweight apathy and you know you have to walk him, but you're tired, worn out, so another day goes by without adequate exercise (for the dog that is). So what do you do?
You could give us a ring on 0415 05 89 22. We can help.

DOGGY DAY INCLUDES:

Pick up / drop off service

Dog walking service
Socialisation, day of fun with furry friends
Stimulation including toys, kongs, bubble machine
Large enclosed outdoor environment (monitored and controlled)
Basic training – "sit, stay and come"
Frontline treatment (optional extra)
Brush & nail clipping (optional extra)

CANINE CONDUCT: DOGGY DOO'S & DONT'S

Dogs will arrive with leash and collar (and perhaps a favourite toy)
They will expend all energy & have lots of fun
They will help themselves to fresh water always readily available
They will show good doggy manners and refrain from snarling, snapping, growling or excess barking.
They will be separated according to size / temperament evaluation
They will not be provided any food except yummy treats for training purposes (with owners consent).

OPERATING: MONDAYS AND FRIDAYS RATES:

½ DAY (9:00am – 12:00pm) Morning shift $30


½ DAY (1:00pm – 4:00pm) Afternoon shift $30
FULL DAY (9:00am – 4:00pm) $50
(Discounts available to regulars and multiple dog families)

For a healthy, happy pooch and for peace of mind apply via phone, or email Sandy mob: 0415 05 89 22
email: esaby@hotmail.com
PO BOX 334
CHURCH POINT NSW 2105
Scotland Island Traders: Shop Online
NEW method from January 2008



We are pleased to announce that from January 2008, Woolworths - The Fresh Food People - will be our suppliers to the offshore community.

For all supermarket items, including fresh fruit and vegetables, seafood, beer, wine, and spirits Visit: www.homeshop.com.au

Select the Delivery Suburb of "SCOTLAND ISLAND TRADERS" with postcode 9876 on entry to the site to gain access to the exclusive delivery window. You will also need to ensure that this exclusive suburb and postcode are in your nominated delivery address for the order itself, but you can keep your street address as normal.

An Example:
If you live at "99 Florence Terrace, Scotland Island, 2105", you will need to:

1. Enter the postcode of "9876" when prompted on entry to the site, or follow the "region" link in the top left hand corner of the browse page to enter this postcode.
2. Select your products.
3. Go to the checkout.
4. When entering a delivery address, enter "99 Florence Terrace, Scotland Island Traders, 9876" so that the special 7:30 Saturday delivery window is available.
5. Confirm the order.



Should your experience any difficulties please ring the Woolworths Customer Service Team on 1300666377 between the hours - Mon - Fri 8.00 AM to 10.00 PM and Sat 8.00 AM to 6.00 PM.

If you wish to obtain any information on our service, please e-mail Graeme Richmond at: scotlandislandtraders@gmail.com

Help needed with Family search

Good evening from Scotland UK.

I wonder if you could help please, at the moment I am researching my family tree and find a great uncle settled in the Bondi area of Sydney in 1908 and I believe he purchased property on Scotland Island sometime during his life in Australia.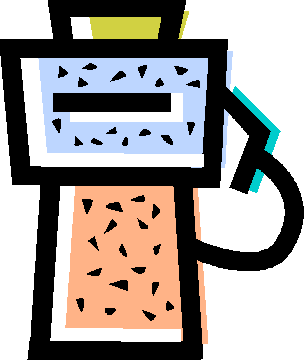 His name was Archie Thomson and was the proprietor of a garage in Bondi with the name of the Super Thistle Service Station (quite a tongue twister) He served with the AIF in WW1 where he was quite well decorated and was demobbed in 1919. After his service I believe he purchased a boat and was in the copra business until he started the garage, he died in 1968.

I know this isn't much to go on and that I am clutching at straws but I would be much obliged if any house ownership records held could searched on my behalf. Thank you for taking the time to read this email. Kind regards, (Click the link below to respond)

Nothing beats this wonderful recipe to serve on a hot summer day:

Gazpacho Serves 5
Ingredients
3 medium tomatoes, chopped finely
½ medium cucumber, chopped finely
½ red capsicum, chopped finely
½ green capsicum, chopped finely
1 medium onion, chopped finely
1 clove garlic, chopped
1 litre tomato juice
1/4 cup white wine vinegar
½ teaspoon sugar
pepper
dried herbs


1 tablespoons olive oil
Croutons
8 slices day old bread, cut into 1 cm cubes
1 clove garlic
Method
In a large serving bowl add all ingredients. Cover and refrigerate for a few hours. Serve immediately with oven baked croutons rubbed with garlic.

Wanted: House to Rent or House Minding

Our current island waterfront house owners are returning from overseas, so we require a pet friendly house either for housesit or rent from March 2008 for 12 months.

We can be contacted on: 0414620686 or siena.paul@bigpond.com

Selling: TV, new printer/scanner, Balinese daybed, corporate, and funky clothes, recycled timber furniture, portable wardrobes, next to new exercise treadmill, children's and adult books, toys, CD's, DVD's and more....

When: Sunday 3rd February 9am-3pm

Where: 4 jetties down from Bells Wharf (towards Carol's)

It is the custom of Scotland Islanders to play cricket in the park on Australia Day. It is a well attended event, non-organised (don't ya luv it!) event and one that you should put in your diary for next year. The images below were taken by June Lahm and we thank her for providing these excellent photos.


WPYC boat race day at Treharne Cove

Last Sunday saw the annual Woody Point Yacht Club Regatta at Treharne Cove. This very popular event was photographed by our own in-house professional photographer June Lahm, and the results are below. If you would like higher resolution copies I am sure June would oblige.

Zonta Club of Northern Beaches invites you

to attend the third annual with Guest Speaker Nancy Knudsen

Nancy has recently returned to Australia from a 5 year circumnavigation of the world, with her husband Ted, on their yacht 'Blackwattle'. Nancy will share some of her sailing experiences as well as look back on the time when she established, and was CEO of, a major travel company. Nancy was Westpac Woman Business Owner of the Year in 1998 and has been active in women's issues and women's organizations. Nancy was the first woman to import and operate commercial sized passenger aircraft in Australia as well as the first woman to float a company on the Sydney Stock Exchange.

Friday 7 March 2008 7.15 am to 9am - Registration and coffee from 7am

Mona Vale Golf Club Golf Ave, Mona Vale

Come and celebrate International Women's Day. A great opportunity to network and socialise – come along, bring a friend, or book a table for yourself and your colleagues.

Cost $30
To book please send form below with payment – early bookings advised – numbers are limited
Enquiries Tricia Haines 9918 8569 or haines.avalon@bigpond.com

Art Classes and Workshops on Scotland Island

Water Colour painting classes with Max Peet
Water colour technique is one of the most difficult, but most satisfying media to work with and Max has inspired many community members with his teaching.

Max runs both morning and evening classes.
Cost: $15 per class. For more information call Max on 9997 4527


Mixed Media workshops with Marion van den Driesschen

A six week course in the use of mixed media. Enjoy experimenting with acrylics, pastels, collage, inks, etc. Mixed media is exciting and the imagination is the only limitation.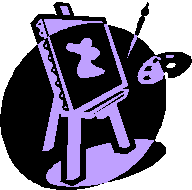 Times: Saturdays 2-4 pm
Dates: 16th February – 8th March
Cost: $25 per class or $120 prepay 6 weeks

Call Marion for information 9979 3993 or 0431 457 431

Venue: All classes are held in Max Peet's studio Scotland Island (entrance from southern end of Thompson St )

We are considering starting children's classes if there is sufficient interest. Call Marion.

Island Thinking - Reputation on an island

Nothing highlights the value of a good reputation more than living in a tight-knit community. But what does a person's reputation depend on? What kinds of behaviour are likely to give us a bad name? And what no longer matters to how our friends and neighbours see us?



Roy Baker has spent the last six years studying personal reputation in Australia. His specialism is in defamation law, the legal protection of reputation. But how successful is the law in understanding contemporary values? How well do judges, lawyers and jurors relate to what 'ordinary reasonable people' think? And do you think you could do any better?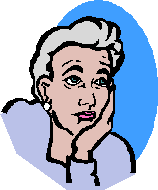 This talk will summarise the results, as yet largely unpublished, of extensive research into attitudes across Australia. Using phone surveys and focus groups, as well as interviews with judges and lawyers, Roy believes he can demonstrate some surprising facts about how modern-day Australians think, as well as some worrying failings in the law. The repercussions of these are both immediate and major: they affect everyday perceptions of ourselves and our relationships with those around us, as well as our hopes for a freer and more enlightened society.

'Research that puts a cat among the legal and media pigeons' was how this work was described by ABC Radio National's 'Media Report'. And, according to a Senior Counsel, it is a 'bombshell … it shows that one of the fundamental assumptions upon which defamation law has been built is misconceived. … There will be a lot of interest in this. The law can't ignore it.'

When? Saturday, 15 March 2008, 7.30 for 8.00

Where? 10 Thompson Street (Lot 332), Scotland Island.

Directions: this house, which used to belong to Jim Hinckley, is on the top of the island, looking north-east. It lies between the house that used to belong to Trudi (to the north) and the one where Claire and Luke Atkins live (to the south). As you go up the fire track that starts just behind the fire shed it is the second house on the left after the first hairpin bend. (There is likely to be a white Suzuki Vitara parked outside by the fire track.) Note that the only access is from the fire track: there is no access direct from Thompson Street. Please also be careful of trip hazards on our path leading from the fire track.

RSVP: roybaker99@yahoo.com

Contact no. in case of difficulty (eg in finding house): 9999 6891

Please bring either a bottle or something edible (light finger food only please) to share.

Cancer Care Advocates Sought



Pittwater Council and The Cancer Council are teaming up to find members of the Pittwater community willing to be trained as 'cancer advocates.'

The Cancer Council has been running the advocacy training courses for more than four years and in that time nearly 250 people have been trained, including carers and cancer patients. Many have gone on to become advocates for a range of improvements to policies and services for cancer patients and their families.

One notable improvement to come out of the advocacy training is the 'Isolated Patients Travel Accommodation and Assistance Scheme' which was set up specifically to assist cancer patients in regional and remote areas travel to and from treatment centres.

The training is held over two days and is free to participants. The next training sessions will be held on Friday 28 March and Saturday 29 March in central Sydney.

To apply contact Rory Alcock from The Cancer Council on 9334 1859 or email rorya@nswcc.org.au for more details.