---

THURSDAY, SEPTEMBER 24TH AT 6 PM
MONOGAMY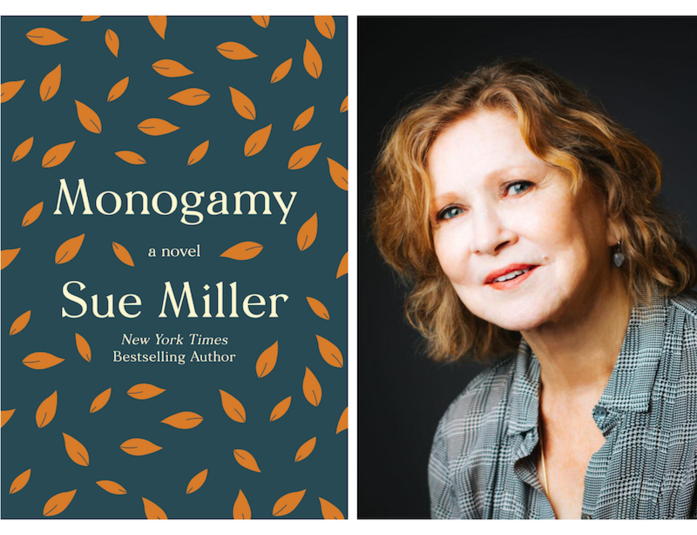 IN CONVERSATION WITH KAREN JOY FOWLER
We are thrilled to announce that
New York Times
bestselling author,
Sue Miller
, will be appearing in a Bookshop West Portal virtual event to discuss her new book,
Monogamy
on September 24th, at 6 PM. When her debut novel
The Good Mother
was published, it took the literary world by storm.
While I Was Gone
was an Oprah book club pick and received rave reviews. Her breadth of work is observant and tenderly moving. We hope you can join us for this very special event.
In her new book
Monogamy
, she brings mature, deep insight to the story of a couple at the end of their long marriage. It is a brilliant novel, engrossing and haunting, about love, family, happiness, and sorrow.
Graham and Annie have been married for nearly thirty years. A golden couple, their seemingly effortless devotion has long been the envy of their circle of friends. Graham is a bookseller, a big, gregarious man with large appetites--curious, eager to please, and a lover of life. Annie, more reserved and introspective, is a photographer. When Graham suddenly dies--this man whose enormous presence has seemed to dominate their lives together--Annie is lost. What is the point of going on, she wonders, without him? While she is still mourning him intensely, she discovers that Graham had been unfaithful to her; she spirals into darkness, wondering if she ever truly knew the man who loved her.
We are huge fans of Sue Miller at Bookshop West Portal and are fortunate to be one of the West Coast bookstores she is visiting on her virtual book tour. Please support us and this book by buying a ticket to our event. The ticket is $25 and includes a signed copy of the book.
Sue will be in conversation with the talented
Karen Joy Fowler
, author of
We Are Completely Beside Ourselves
,
and many other best selling novels.
Please join us on Thursday, September 24th at 6 PM
for a fascinating discussion between these two literary powerhouses!
Click
HERE

to learn more about the event and to purchase a ticket.
You will be emailed a CrowdCast link and a personalized password on the day of the event to join.
If you have any questions, please email at
info@bookshopwestportal.com
or call us at (415) 564-8080.