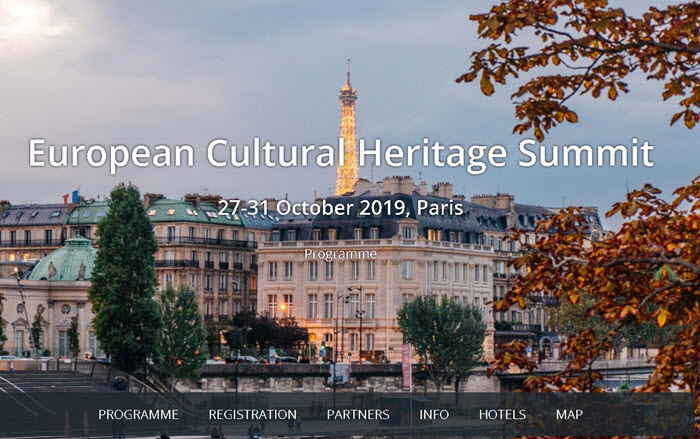 Dear Members & Friends of Europa Nostra, It is our great pleasure to invite you to attend the 2019 European Cultural Heritage Summit / Assises Européennes du Patrimoine Culturel which will be held from 27 to 30 October in Paris under the High Patronage of Mr Emmanuel MACRON, President of the French Republic.

Our Summit will offer you an inspiring platform for networking and debating about the latest European challenges and developments related to cultural heritage. In addition to a large attendance by our French members and partners, over 400 participants from all over Europe are expected to attend the Summit.
These are heritage professionals and volunteers from France, the rest of Europe and beyond. They are members of Europa Nostra and the European Heritage Alliance 3.3, partners from the wider fields of culture and economy, and representatives from various European Institutions and networks.