In This Newsletter:
April is National Poetry Month!
Sarah Glover - Thursday, April 5 at 7 PM
More Upcoming Events

---
Dear Friends and Neighbors,

April is National Poetry Month!

Come celebrate poetry with us. Bring a friend or family member and check out our poetry sections — for adults and for children — and save 20% on any poetry book purchase. This offer is good throughout the month of April.

---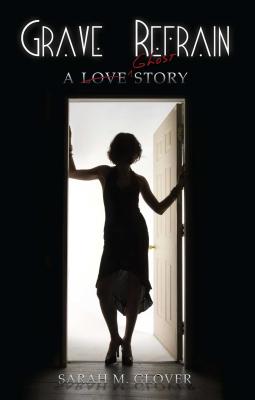 SARAH GLOVER reads from
Grave Refrain
Thursday, April 5 at 7 PM

Meet local author Sarah Glover, who will read from her debut novel Grave Refrain - a darkly humorous tale of ghostly encounters and intrigue in San Francisco.

Troubled musician Andrew Hayes has been haunted since childhood by memories of his muse. He spots her one night from a San Francisco stage, but then she vanishes. He moves into a dilapidated Victorian in the city, hoping to find her. Soon his life becomes more chaotic with the arrival of martini-swilling ghosts and a troupe of flesh-and-blood stoner spiritualists bringing bad tidings from the Great Beyond.

---
More upcoming events:
Please note: Jacqueline Winspear's event for April 17th has been cancelled due to a family emergency.
WENDY MCCLURE
The Wilder Life: My Adventures in the Lost World of Little House on the Prairie
Tuesday, April 10 at 7 PM



CATHERINE BRADY and LYSLEY TENORIO
Curled in the Bed of Love and Monstress
Thursday, April 26 at 7 PM



VICTORIA SWEET
God's Hotel
Thursday, May 3 at 7 PM



LORRI UNGARETTI
Stories in the Sand
Thursday, May 24 at 7 PM



ANNIVERSARY SALE!
Save 20% on all books, cards & gifts in the store
Friday, June 1 through Sunday, June 3



RICHARD FORD
Canada
Saturday, June 2 at 7 PM



C.W. GORTNER
The Queen's Vow: A Novel of Isabella Castile
Thursday, June 14 at 7 PM



ALAN FURST
Mission to Paris
Friday, June 22 at 7 PM