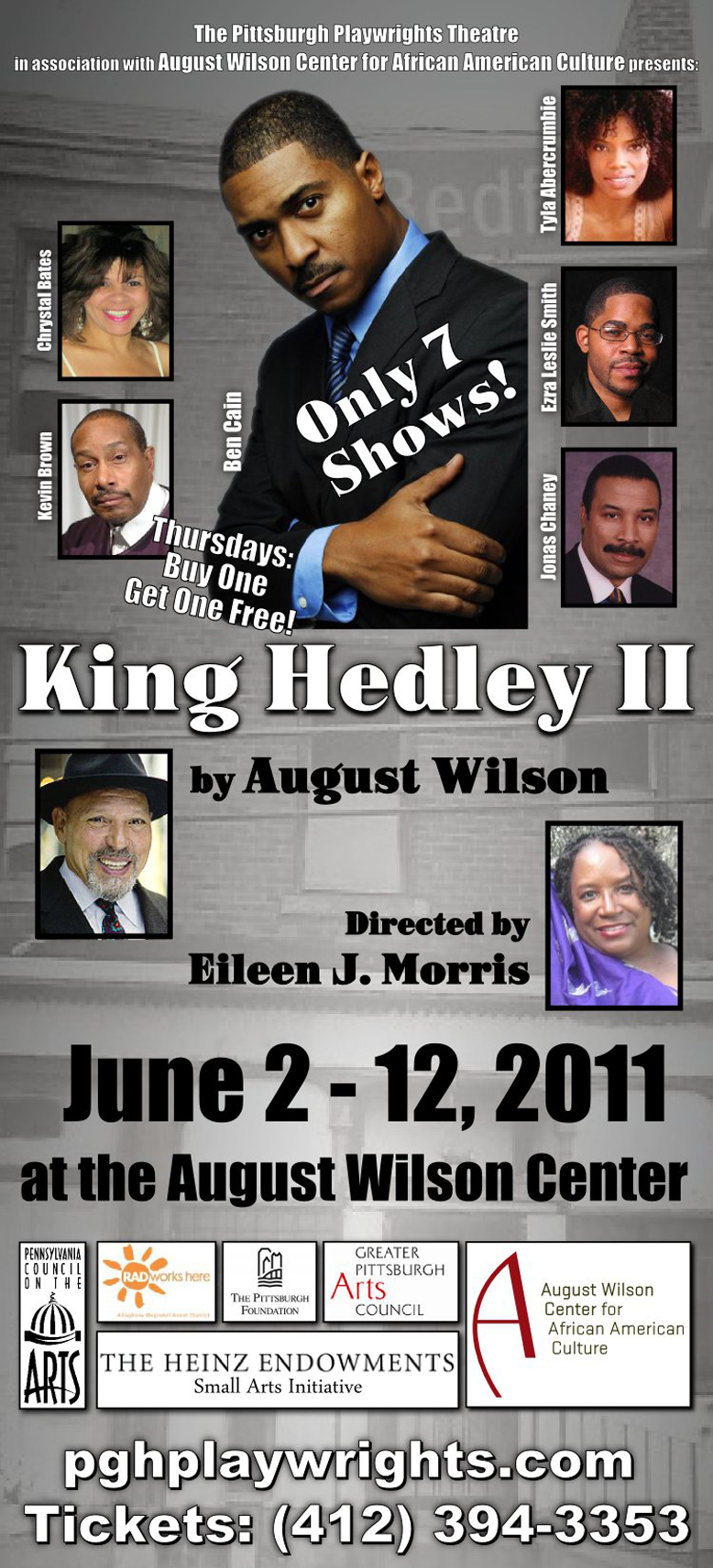 King Hedley II
by August Wilson
Directed by Eileen J. Morris
June 2nd - 12th 2011at the August Wilson Center
Tickets: $20-$30
In its eighth season, The Pittsburgh Playwrights Theatre Company under the artistic leadership of Mark Clayton Southers proudly presents King Hedley II, in keeping with its mission of producing each play of Wilson's 'Pittsburgh cycle' in the order in which they appeared on Broadway, featuring an all-star cast of some of Pittsburgh's favorite actors. The eighth of Wilson's famed 10-play cycle, its complex title character bears both physical and emotional scars. King Hedley II is the story of a man trying to rebuild his life, an ex-con on a quest for redemption. It premiered in Pittsburgh at the Public Theater in 1999, and played on Broadway two years later, where it received six Tony Award nominations and five Drama Desk Award nominations.
Presented in conjunction with the August Wilson Center for African American Culture.
Click to buy tickets for King Hedley II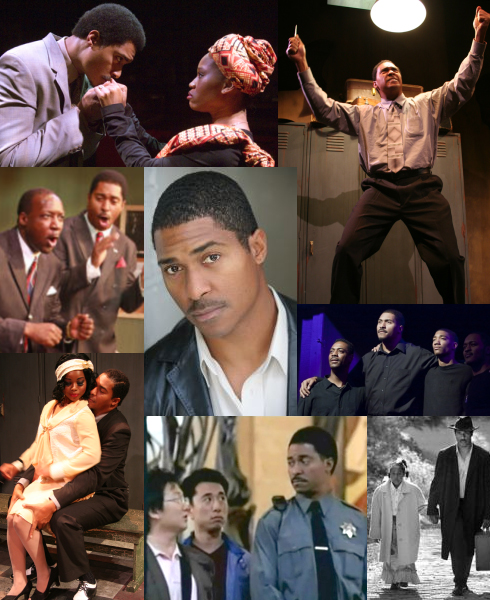 Pittsburgh Playwrights Theatre Company is pleased to announce that Benjamin Cain has joined the cast of King Hedley II in the lead role of King. For two years in a row Mr. Cain was honored by the Pittsburgh Post-Gazette as a Performer of the Year for his roles in August Wilson's Joe Turner's Come and Gone in 2005 (for PPTCO) and Seven Guitars in 2006 (for Kuntu). A graduate of CMU's School of Drama, Mr. Cain is a member of The Actor's Gang ensemble theatre, where he performed in the Ovation Award-winning play and national tour of The Exonerated. In 2004 he performed in Tim Robbins' production of Embedded off-Broadway at The Public Theatre in New York City and in London, England, at the Riverside Studio. He has also worked extensively in film and television, including roles on shows such as Lost, CSI: Miami, Heroes, Numb3rs, Law and Order, New York Undercover, Homicide: Life on the Street, The Corner, The Homeboy, Dogma, and the Emmy-winning made-for-TV movie The Temptations. Tickets are now available for this production, which runs for only two weeks beginning June 2nd 2011 at the August Wilson Center for African American Culture. Click to buy tickets for King Hedley II.
CAST
Ben Cain | Chrystal Bates | Tyla Abercrumbie
Ezra Leslie Smith | Kevin Brown | Jonas Chaney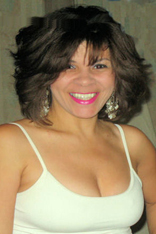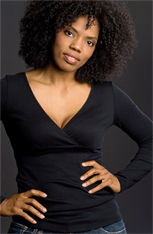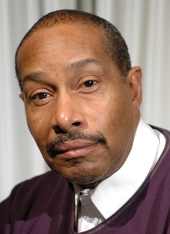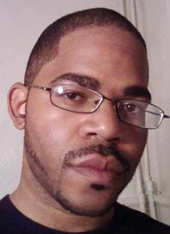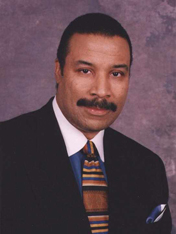 AUGUST WILSON CENTER FOR AFRICAN AMERICAN CULTURE
980 LIBERTY AVENUE, PITTSBURGH, PA 15222