Adrian Recordings is proud to present exactly what we want to the expectant audience. All music with passion performed by geniuses is meant to be pushed all over the world. A few has seen and heard them supporting a comeback Fireside in Stockholm, a smaller few already own their upcoming debut album on a self-released cassette. To everybody else we give you - Bitch Hawk.
Release date: September 29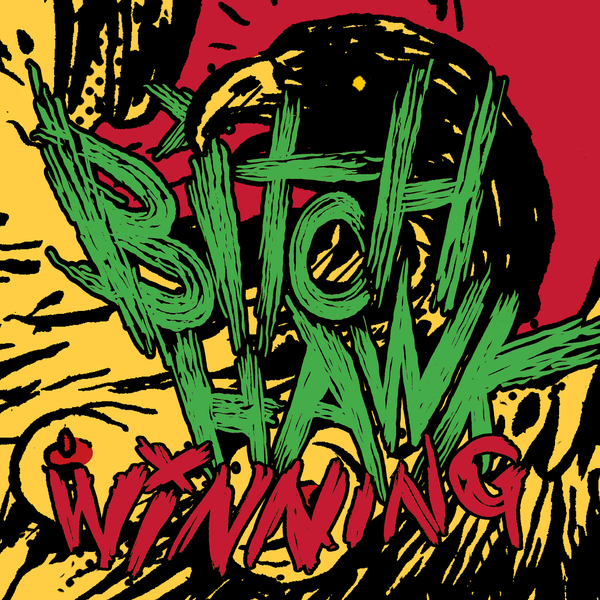 Take one of Sweden's most respected jazz guitarists, a billboard songwriter from the Swedish songwriting wonder, an established rock singer and a ska drummer, and you get, perhaps unexpectedly, the hardest rock you'll hear this year. It's like somebody had too much coffee. It's tractor pulling fuzz guitars and stiff boned drums. It's neo-thrash-, punk-, hardcore-, sludge-, speed-metal. It's the perfect blend of Beastie Boys and Bathory.

We are now launching their debut single "Winning". The song is twisting in frenzy, trying to bite its own tail while laying an egg. It's also the softest track from the upcoming album. Like the sweetest elf, Bitch Hawk is taking you by the hand and deviously leading you inexorably downwards. Before you know it you're screaming in the front row.

"The song is based on the downfall of Charlie Sheen", says the band. Whatever that means...

More from the horse's mouth...

"Bitch Hawk is a stupid name.
You don't really like it.
It's kind of sexist.
You shouldn't use the word bitch.

We agree.
We don't really like it either.
Bitch Hawk is a stupid name.

You can't think of anything more pathetic than four men playing sweat soaked smelly punk rock music in 2017.

We agree.
We are a bunch of pathetic motherfuckers.

You think motherfucker is a lame expression.
We agree.
It's a bit old fashioned.

You want to know why we do this to ourselves."

Bitch Hawk is the fortuitous first-time meeting of long absent musical allies. It's the joy of the chance discovery of something that truly baffles. It's when disparate parts coalesces without thinking too much about it

And whoever reads this…. don't start ranting about a supergroup but yes, the members have experience, not necessary in the hard rock business. Here we find why Adrian Recordings and Bitch Hawk is the perfect match. Patrik Berger, the bass player, is a well known songwriter to big stars like Lana Del Rey and Charli XCX. Among numerous hits he wrote "I Love It" to Icona Pop and "Dancing on My Own" together with Robyn. Andreas Hourdakis, the guitarist, is a well known Swedish jazz guitarist that plays international shows in Magnus Öström's (E.S.T) band and just released a well received solo album as Andreas Hourdakis Trio. The singer Fred Burman also sings in the band Satan Takes A Holiday.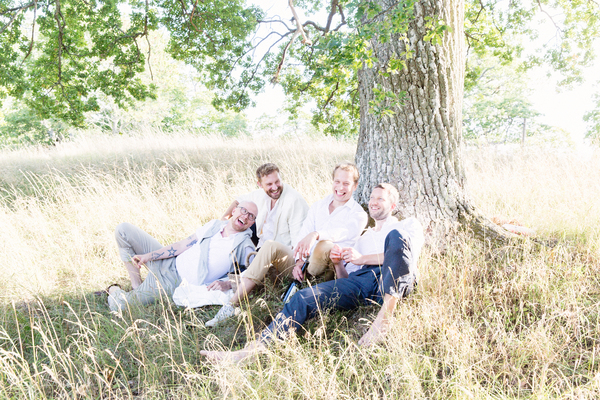 Adrian Recordings
Sweden

magnus@adrianrecordings.com
www.adrianrecordings.com

Marcus Norberg and the Disappointments
The Fine Arts Showcase
Den svenska tystnaden
Boeoes Kaelstigen
Andreas Tilliander
The Bear Quartet
Surf Philosophies
Dmitry Fyodorov
Jonas Lundqvist
Edda Magnason
Björns vänner
Alice Boman
This Is Head
PoiZon_Sw3
Lately La La
Ulf Stureson
Emil Jensen
Bitch Hawk
Familjen
DÖDEN
MF/MB/
Laakso
YAST
VED
OLD
Cato
RA