If you cannot view this BAP E-Blast correctly CLICK HERE and click on
HARAMBEE UJIMA BLACK ARTS & CULTURE FESTIVAL ON KELLY STREET IN HOMEWOOD SATURDAY JULY 20TH AND SUNDAY, JULY 21ST, 2013 FROM 10AM-8PM BOTH DAYS!
HARAMBEE UJIMA
BLACK ARTS & CULTURE FESTIVAL
On Kelly Street | Homewood
Between N.Homewood Avenue & N. Lang Avenue
SATURDAY, JULY 20TH & SUNDAY, JULY 21ST, 2013
10AM - 8PM BOTH DAYS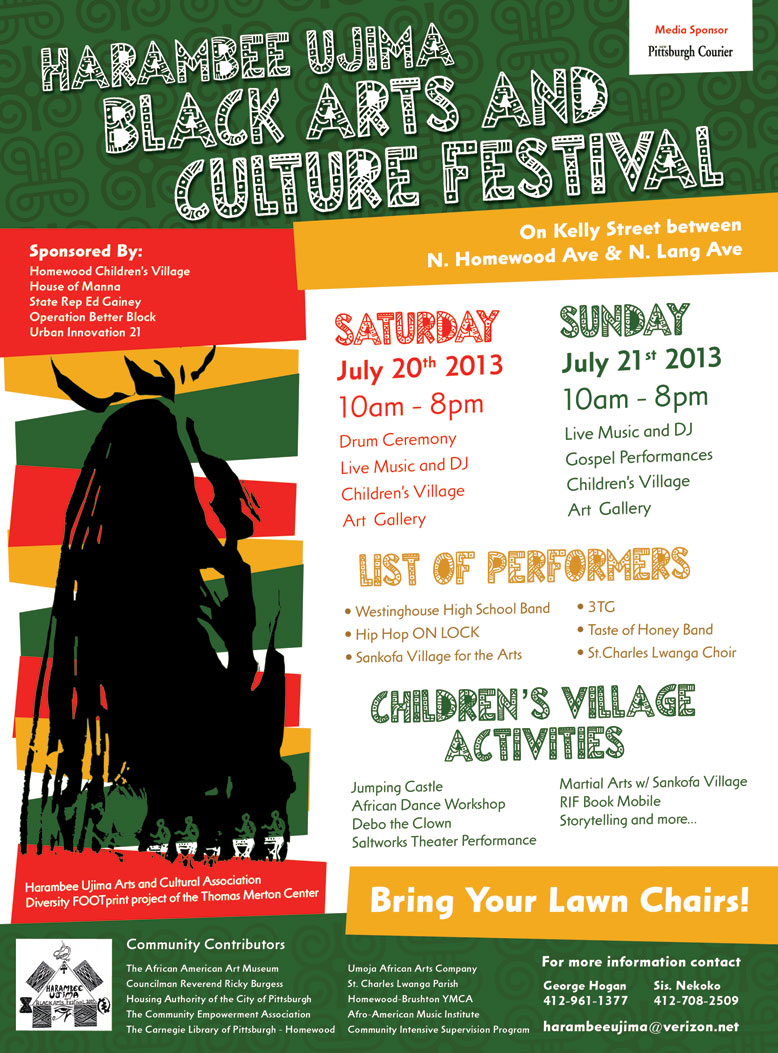 Saturday, July 20th, 2013
(10am-8pm)

Drum Ceremony
Live Music and DJ
Children's Village
Art Gallery

Sunday, July 21st, 2013
(10am-8pm)

Live Music and DJ
Gospel Performances
Children's Village
Art Gallery






LIST OF PERFORMERS
Westinghouse High School Band
Hip Hop ON LOCK
Sankofa Village for the Arts
3TG
Taste of Honey Band
St. Charles Lwango Choir

CHILDREN'S VILLAGE ACTIVITIES
Jumping Castle
African Dance Workshop
Debo the Clown
Saltworks Theater Performance
Martial Arts w/Sanfoka Village
RIF Book Mobile
Storytelling and more...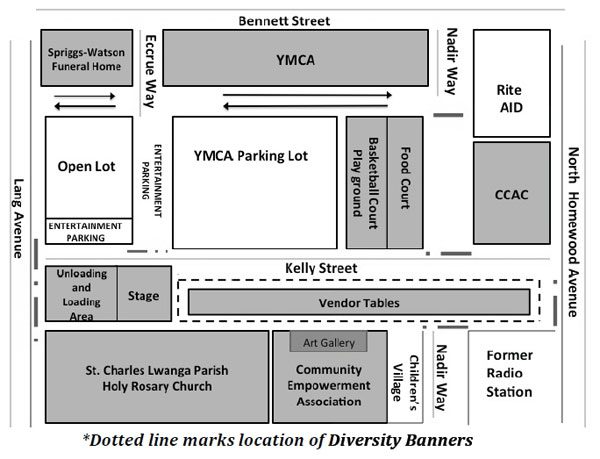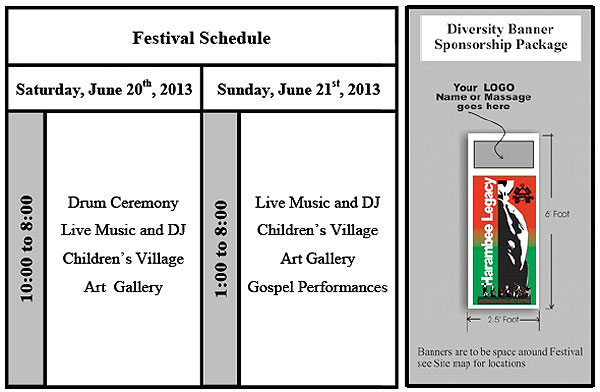 BRING YOUR LAWN CHAIRS!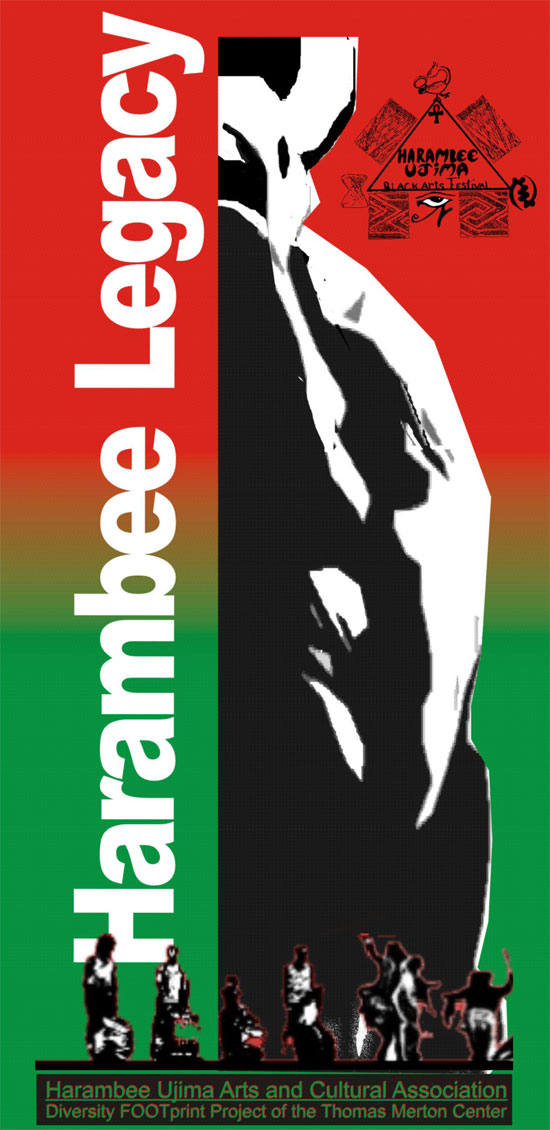 Sponsored By
Homewood Children's Village
House of Manna
State Rep Ed Gainey
Operation Better Block, Inc.
Urban Innovation 21
Community Contributors
The African American Art Museum
Councilman Reverend Ricky Burgess
Housing Authority of the City of Pittsburgh
The Community Empowerment Association
The Carnegie Library of Pittsburgh - Homewood
Umoja African Arts Company
St. Charles Lwango Parish
Homewood-Brushton YMCA
Afro-American Music Institute
Community Intensive Supervision Program

FOR MORE INFORMATION CONTACT
George Hogan | 412.961.1377
Sis. Nekoko | 412.708.2509
HarambeeUjima@verizon.net

The Harambee Ujima Arts and Cultural Planning Association
The Harambee Black Arts Festival is a cultural event that originated in 1967 to raise the consciousness of the arts, music and create community oneness and spirituality. The association was formed in 2001 to create a new spirit of Harambee in the present day, by using art and culture to re-establish the pride and dignity of our community. The goal of the festival is to create an economic base for art and culture, and to provide neighborhoods with an environment to build social endurance, cultural flexibility and economic strength.