INVITE
International poets to speak at Wits University on Malcolm X & Afro-Palestinian solidarity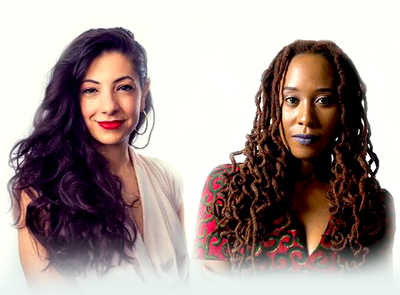 Visiting international journalist, poet and author,
Dr Maytha Alhassen
, will join celebrated South African poet
Natalia Molebatsi
at a public conversation and poetry evening titled "Malcolm X and Afro-Palestinian Solidarity." The session, hosted by Wits University's International Relations Department, the Embassy of Palestine, BDS South Africa and the Wits PSC will take place at Wits University on Thursday 01 March 2018 at 18h00 (Graduate Seminar Room, East Campus). Members of the media and public are invited to this free event (
click here for info
).
The upcoming event with Alhassen and Molebatsi will center around the iconic African-American leader, Malcolm X, and his support for Palestine. In 1964, Malcolm X was one of the first African American leaders to meet with the newly formed Palestine Liberation Organization (PLO) where he commented that: "The argument to justify Israel's present occupation of Palestine has no intelligent or legal basis in history."
The event is a build-up activity to this year's 14th #IsraeliApartheidWeek campaign (12-18 March 2018). #IsraeliApartheidWeek, endorsed in South Africa by over 110 organizations, is an international series of self-organized rallies, protests, lectures, cultural performances, concerts, sports events, films and workshops held annually in over 250 cities, communities and campuses across the globe. With "Afro-Palestinian solidarity" as this year's theme, #IsraeliApartheidWeek will focus on both Israel's apartheid policies against the Palestinians
as well as
the regime's discriminatory policies against Africans. The campaign will also highlight the
African community in Palestine
and will host events, such as this one on the 1st of March 2018, that celebrate the historic support and solidarity that African liberation struggles and countries received from the PLO and the Palestinian people during the 1970s and 1980s.
Click here for more info on this year's #IsraeliApartheidWeek.
---------- * ----------
MAYTHA ALHASSEN: received her bachelor's degree from the University of California Los Angeles (UCLA) in 2004 and her master's degree in anthropology from Columbia University in 2008. While at Columbia, Alhassen conducted research for the university's Malcolm X Project. She is currently completing her PhD at the University of Southern California. In 2015 Alhassen co-led a solidarity trip to Palestine with leaders from #BlackLivesMatter, and has been involved in initiatives, such as the Black4Palestine project, which strengthens Afro-Palestinian ties in the US and globally.
NATALIA MOLEBATSI: has performed at universities and festivals in Palestine, Zimbabwe, Holland, Italy, Nigeria, Senegal, Germany, Arzerbaijan, Kenya, Argentina, England and South Africa (where she has been credited with having "been responsible for introducing the work of Alice Walker and Toni Morrison to the post-apartheid generation"). She is the editor of various collections of South African poems, the author of Sardo Dance (Geko, 2009) and is a founding member of the South African/Italian band Soul Making. Her work has appeared in academic literary journals and has been translated into several different languages. Molebatsi performed at the 2009 Women in Africa and the African Diaspora International Conference in Nigeria and in the 2012 Cultural Olympiad in London where she officially represented South Africa. She has also been responsible for the publication of numerous South African poets and short story writers through her position at the University of South Africa and as part of the South African Literary Awards.
---------- * ----------
To arrange interviews with Dr Maytha Alhassen or Natalia Molebatsi kindly contact: 0769798801‬
ISSUED BY KWARA KEKANA ON BEHALF OF BDS SOUTH AFRICA
BOYCOTT, DIVESTMENT AND SANCTIONS AGAINST ISRAEL IN SOUTH AFRICA (BDS SOUTH AFRICA)
5th Floor | Mishumo House | 77 De Korte Street | Braamfontein | Johannesburg
PO Box 2318 | Houghton | 2041 | Johannesburg
T: +27 (0) 11 403 2097 | M: +27 (0) 74 054 3826 | F: +27 (0) 86 650 4836
BDS South Africa is a registered Non-Profit Organization. NPO NUMBER: 084 306 NPO
BDS South Africa is a registered Public Benefit Organisation with Section 18A status. PBO NUMBER: 930 037 446