History Corner
Pittwater was once considered a wheat-growing area. In 1816, Governor Macquarie inspected the farms at Pittwater and other parts of Broken Bay and, in the same year, published a report of vacant land suitable for farming. But the list included none in Pittwater which suggests that the land must have been fully occupied. Up to 1842, wheat and oats were the common crops. John Collins grew good wheat on his farm at Careel Bay and took it in his boat to the mills of Benjamin and James Singleton on the Hawkesbury. As early as September 10, 1820, the Singleton brothers sent a memorial or document of confirmation to the Governor of an undertaken he had made to them.


It was couched in the somewhat florid and, at the same time, humble phrasing of the period. The wording stated: "Memorialists, having erected two water-mills on Crown Lands, the one at Kurry Jong and the other opposite to the lower branch of the Hawkesbury River, and as Your Excellency was pleased some time since to say that you would confirm to Memorialists a proportion of the lands whereon said mills are erected, they therefore humbly presume to remind Your Excellency of these circumstances, earnestly hoping Your Excellency will be pleased to grant them such proportion of lands."

This very humble petition was answered exactly a year after it was sent to the Governor. Even in those days, obsequiousness and capital letters did not always command an early reply it seems. But at least their petition was successful. "The Mills erected by Benjamin and James Singleton at the places herein described , being useful to the public, each of them is to receive a grant of ten acres where their respected Mills have been erected."

Wheat was not the only produce of the farms at Pittwater as we have already discovered. While John Collins was sending rain to the Singleton's mill, his wife was supplementing their income by sending butter to Sydney. Her household books, now in the Mitchell Library, record the marketing of kegs of butter weighing 60 to 70lbs as well as great quantities of onions.


Leicester Warburton.

NEXT MONTH: The boat-building and shipyards of Pittwater

Pittwater Council Vegetation Collection
Pittwater Council notification to Scotland Island residents.

Vegetation collection for the purpose of fire fuel reduction



Week commencing Monday 13 February 2006

Where your vegetation has been stickered you are to do either of the following:

• the vegetation is to be placed within the boundary of your property and correctly re-presented at council's next Scotland Island vegetation collection during august 2006.
• mulch or compost the vegetation and reuse on-site.
• take the vegetation to Kimbriki recycling & waste disposal centre.

Seeking Offshore Art, Illustrations

and Photography for Offshore Anthology
Great opportunity to showcase your work and receive free exposure in our forthcoming Offshore Anthology.
Creative artwork/etchings/ illustrations/ photography capturing the essence of Offshore life is welcome for submission to supplement the stories, poems and anecdotes of local writers.
Work can be either be of a specific nature, (some random topics are below) or can be ethereal, capturing the beauty of our surroundings. Colour is preferred but not a prerequisite.
Historical photographs are also of interest. Generic imagery, rather than specifically identifiable people is highly preferred.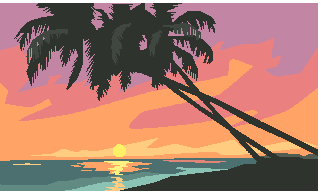 Random Topics include: water, tinny jumping, jetties, fishing, fish, bushfires, carpark nightmares, sailing at night and by day, balcony views, overloaded quadbikes, young children swimming/playing in the sunshine, transporting shopping, dilapidated island vehicles, church point, any/all wharfs, the kindy, the community hall, Catherine Park, water tanks, local wildlife, local trees, local birds, the night sky, hot days, peaceful scenery, sunsets/sunrise, love, joy, friendship, community.
Please register your interest and send images on-line to Juliette Robertson : scotisle@tpg.com.au . Ph 9979 2411 during February 2006.
All submissions (including late stories/poems) will be considered alongside written work to see how we can best showcase our wonderful offshore life. All respondees will be added to our database and kept informed of progress!

Work opportunity available at the Pittwater YHA, Morning Bay.
We require an assistant manager to work part-time at the the hostel. The position involves customer service, reception and cleaning.
If you've got what it takes to make a positive contribution to the Pittwater Hostel please call Michael or Sarah on 9999 5748 (8-11 am and 5-8 pm).
Calling all Scotland Island Foxes!
I have been researching the possums on your lovely island and have a couple of questions to Scotland Island...
I was wondering if you would know the answer to :

a) Is Scotland Island fox-free?
(I have never seen any foxes, and thought there are none, but never
know?)
b) What is the actual size of Scotland Island?
(on your history page you give historical information saying the island is 52.2ha or 48.5 ha, but some paragraphs below it says "The island covers forty two hectares and island roads are untarred"



If you know or anyone who could give information on this issue, that would be great.

Thanks
Jutta (jeymann@rna.bio.mq.edu.au)
Probably due to the almost total change over to ADSL for the offshore community, many subscribers are wanting to amend their email address. To change your subscription to PON, simply go to www.scotlandisland.org.au/signup and take two more steps. 1. Delete yourself from the newsletter. 2. Enter your new address. Simple!
Open for Inspection - a Sydney Real Estate farce
written by Frank Hatherley

Scotland Island Players invite you to take part in this hilarious play directed by Kez Borthwick-Bolton
Phone Kez on 9999 4092 or email qwl_kborthwick@hotmail.com with questions or if you would like to read the script. Auditions: 7:30pm Tuesday 7 February and Thursday 9 February In the hall.
The Story
The Time is Now, the Place is Kirribilli, the Setting is a "made over" Victorian semi with "water

glimpses" , the Timing is the four week lead up to the auction focusing on the Open Days (and nights…)and culminating in the Auction itself. The anxious owners have overextended themselves buying a ":Mosman mansion" and are desperate to sell before being bankrupted by bridging finance and a multi-story apartment development proposal destined to block the "water glimpses" passes through North Sydney Council. The play opens just before the first Open Day. The Estate Agent arrives to "tart up" the place only to find an unexpected outsider who is now in residence! Having managed to get rid of him (temporarily) the Open Day can proceed.The play revolves around the reason for the outsider's presence and the various antics involving the prospective buyers, the owners and the estate agent.
Being a true farce there is much coming and going and lots of action (even involving the serial destruction of the set). Again in truce farce fashion it builds to a major climax linking all the characters.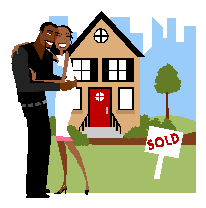 The Characters
The Estate Agent, Hattie Frome: Mid to late 30's in the midst of an affair with a married man. Desperately wants to be married herself. Lives with her mother who is sliding into senility. Has just discovered she is pregnant. Despite all this she is highly ambitious to make it as the top selling estate agent and is prepared to do (almost) anything to get there.
The Outsider, Charlie Took (Chook): 40's +, just out of jail, professional (but not overly successful) thief whose vocation is crime, cheeky, good-hearted, persistent and stubborn.
The Owners Paul Palmer Grizelda Quick-Palmer
| | |
| --- | --- |
| 40's plus, Smooth, nouveau riche, lecher, producer of Willoughby Wallaby children's popular TV program, former porn director; just stays on the right side of the law but not averse to an 'easy opportunity' should it land in his lap | 40's +, Always "Over the top" , nouveau riche, big spender, trying to overcome her working class background and fit into the "Mosman set", tries but generally fails to be manipulative, may appear hard and brassy but is really a softie underneath. |

The Prospective Buyers
Ralph Gutteridge Victoria Gutteridge
| | |
| --- | --- |
| 40+, bluff and blustering, overbearing, thinks he's a smart operator – he's not; dominates his wife | 40+, on the surface a vague, alcoholic, living in a dream world but with hidden depths… |
Guy Pearson Tina Spacey
| | |
| --- | --- |
| Late 20's – late 30's, Second rate, third grade ex footballer, son of a famous footballing father; works in the family business; and (it seems) totally 'under the thumbs of his father and his wife | Late 20's – early 30's, Pert, active, opportunist, sexy in a sporty way, would be actress; no talent!, willing to do "anything" to get what she wants – in this instance, the semi and a job on television as Willoughby Wallaby's assistant! |
Come along, bring a plate, a drink and a smile and here your neighbours read their short stories, poems and anecdotes about Offshore Life.
Most of the work may be featured in our upcoming Offshore Anthology capturing the essence of offshore life.
Venue: Edna Carew and John Hoffman's home
Waterfront, 6 north of Eastern Wharf
81 Florence Tce, Scotland Island
Look for the balloons
8.00pm
Be ready to laugh and sigh!
Details: Juliette Robertson, 9979 2411
Australia Day Honour for Pittwater Deputy Mayor Patricia Giles

Pittwater Mayor and Member for Pittwater, Alex McTaggart, today expressed his congratulations to Cr Patricia Giles, who received the award of a Medal in the Order of Australia for her many years of service to the Pittwater community.
"I was delighted to see Cr Giles receive this thoroughly-deserved award. Patricia is a tireless worker for many worthy causes, and is passionate about serving the people of Pittwater. Her goal when she was elected to Council was to conserve, protect and enhance the natural and built environment for current and future generations and she has never wavered in the pursuit of that ideal", said Mayor McTaggart.

Cr Giles was involved in the fight for the secession of Pittwater from Warringah Council and was elected onto the first Pittwater Council in 1992. Currently Deputy Mayor, Cr Giles was elected Mayor in 1998 and served a record seven terms in that capacity. Cr Giles has been actively involved in saving the Warriewood/Ingleside escarpment and the establishment of the Greenhouse Park at Winnererremy Bay, as well as having a major involvement in the campaign to save Mona Vale Hospital.
Emergency Contact Numbers
NSW Police: 000, Police Assistance Line: 13 1444, general information 9281 0000
Broken Bay Water Police 9979 4944 or 0412 162 093
NSW Fire Service: 000, general information 9265 2999
NSW Ambulance Service: 000, general information 9320 7777
Rural Fire Service: 000, general information 9450 3000
State Emergency Service, Warringah/Pittwater SES: 9486 3399
National Parks & Wildlife Service: 000, general information 9457 9322
Dept of Community Services: general information 9977 6011
Sydney Water: 132 090
Energy Australia: 131 388, (ah) 131 909
Emergency Scotland Island Water Contacts: click here for information (while online)
Airlines, Buses and Railways

Weather
Join SIRA You can now join the Scotland Island Residents Association by clicking here. Please print the page you see and return the completed form to SIRA at this address: The Treasurer, SIRA, PO Box 70, Church Point 2105. Please NO CASH. Contact SIRA at sirapittwater@hotmail.com

Join WPCA

To join the Western Pittwater Community Association, contact Larry at larrye@aftrs.edu.au or click here or phone 02-9979-5026 for more information. (in revision)
Archived Newsletters A complete set of past electronic newsletters since May 2000 can be found and read at http://www.scotlandisland.org.au/newsletters/archive.html or by clicking here

or by visiting the Mona Vale Library. The Scotland Island website is at www.scotlandisland.org.au
The future of this newsletter is in your hands. More than 700 residents and friends read this electronic newsletter monthly. Please tell your friends and neighbours to subscribe. If you are particularly literate in matters computing, you might like to help them follow the very simple path to subscription. It is easy to join. Simply click here to join, leave or change options or go to following address: http://www.scotlandisland.org.au/signup
Finally:
If you would like to contribute to this newsletter it's easy!. Send an e-mail to the editor by clicking here. Type your short contribution (100 words would be fine) and assuming it is of general interest to the community, does not include matter of a political nature and is not offensive to your neighbours, it will appear next month.

To get on and off this newsletter, or to change your options, click here or got to: http://www.scotlandisland.org.au/signup
The views expressed in this newsletter are not necessarily the views of the Scotland Island Residents Association (SIRA), or any of the associated Pittwater Offshore Resident's Committees