---
Editorial



We have had a flood of emails this month covering all sorts of issues. Topping it off of course, was Pittwater's Community Event of Year being awarded to the residents of Scotland Island for their celebration of the island's bicentenary celebrations, also the special mention and acknowledgment to Emmie Collins for her organisation of the event. You can read Emmies acceptance speech and some acknowledgments below.

The snakes service article in the PON last month also prompted a number of responses, mostly from people concerned about the relocation of what was probably a native to this environment, again some of the comments can be read below, also make sure you see Gwyn's take on the issue.

Last Friday evening the offshore community again demonstrated what an extraordinary generous lot of people reside here by raising an amazing $14,000 at the Gone Fishing Gallery Charity Auction. The event was organised by the gallery, with the artists donating a couple of dozen superb pieces of art to be autioned. All the proceeds from the auction go to the Queenland Flood Appeal, nobody earned any commision.

A very enthusiastic crowd of around 200 was treated to a wonderful evening of jazz music by Lachlan, Thomas and Rhys, and feb by Nathalie and her energetic troupe of helpers. A special thanks to Ashley Gardner for his extraordinary auctioneering skills and to Ellie, Nettie and all the artists for making it happen and for making it such a successful evening.

Finally, voting for the SIRA Logo Competition is now open. Below you can see thumbnail images of some of the entries. Please note that you have to go the the supplied link to vote, AND that only ONE VOTE PER COMPUTER is accepted.

Enjoy


---
Contents
---
Gwyn's January 2011 Calendar

To download a full version (A4 size) of this months calendar, ready for printing, just click on the calendar image.

You can contact Gwyn Perkins by email at g.perkins@gwyn.com.au


The file is quite large and in PDF format. To view PDF documents you will need the Adobe Acrobat Reader installed on your computer.

To download Acrobat Reader please

click here



---
Community Event of the Year
Award
200-year Bicentenary Festival on Scotland Island
Looking Back – Thinking Forward


Thank you very much for recognising our Community Event – a celebration of the life of our unique community but equally, an occasion of broader significance for Pittwater.

Our wonderful community – one that I have been lucky enough to have lived amongst for 18 yrs now – is good at celebrating- not much excuse is needed......I think there may be a bit of a reputation out there.....

Spontaneity and a certain eccentricity often lead the way...a sit down dinner in a ferry shed after twilight sailing in black noreaster....impromptu gatherings in the last sun at Tennis Wharf in Winter.....Xmas Carols Afloat on a barge....

Of course, a truly significant occasion brings forth the extraordinary breadth and depth of those who live 'offshore' in southern Pittwater.

2010 was the 200 anniversary of the first land grant in Pittwater. It happened to be on Scotland Island. In 1810 Gov. Lachlan Macquarie granted land to a Scot, Andrew Thompson on what was then Pitt Island.

This called for something big...

A group of amazing women and myself organised the Festival – 'Looking Back – Thinking Forward' over the weekend of Sept 11th and 12th .

Our intention was to reflect on our past, showcase all that enriches our present and to seize such a moment as an opportunity to consider what creates our sense of place and how to preserve that....the main emphasis therefore being to allow history to inform our future.

Jenny Cullen ....History...Tale Tales and True...Shar Jones( Jim Macken)
Maria Mack-Turner...Sustainability / Eco Expo....
Tracy Smith...Pittwater Postcards...community hall
Lisa Macdonald...Stalls...food, art, wellbeing demos, community groups
Ruth Tedder....stage...in kind help - Peter Cumming
Barbara Labram ...kindy
Jenny Winterton....Tim Bryne

Supporters
Pittwater Council –Harvey Rose – Mark Ferguson ....Community Relations Team
SIRA
PMC Hill
Church Point Ferry Service
Rob Stokes....Parliament speech...
Fire Brigade



An accapella choir - I sing On the Cake - launched it all off ...bands on stage ...past ...current local performers ...A sunset movie / shadow puppetry performance accompanied by local musicians recognised the very recent time we have spent in this place, honouring the Guringai people....then taking us through the changes brought by settlement ....finishing with a lantern parade led by a large scale puppet of Andrew Thompson who led us all past a peace bird fire sculpture on the waters edge....to a bush dance back in the Fire Shed where young and old linked arms ...shared food, danced and laughed....celebrated and strengthened a precious sense of community and a significant element of Pittwater's history.


---
"Congratulations Emmie, the Team and all those involved! "

"Great News – and Congratulations Emmie !!"

"Congratulations Emmie, the Team and all those involved! "

"Wow great effort and great outcome! Please accept my congratulations, I am continually filled with awe by the efforts of our community."

"My congratulations to everyone, Emmie, and her cohorts, Tracy, Jenny, June, Ruth, Maria, catering committees and all our wonderful community who worked so hard to give us such a wonderful island 200th birthday."



---
Gone Fishing Gallery Charity Auction a Huge Success

About 200 people crowded into the GONE FISHING GALLERY for Friday night's charity auction which raised over $14,000 for the Queensland flood victims. Professional auctioneer, Ashley Gardiner, held everyone in thrall as he auctioned off the beautiful art. In typical offshore informality, Ashley and his MC's Toby Jay and Col Bailey all stood on an outdoor bench, making sure EVERY bid was taken, the gavel doubling as a hammer. Tracy Smith, also at the bench, took all details.

After the auction, the raffle prizes were drawn. These had all been donated by our very generous local community whose support is gratefully acknowledged:

Rydges World Square for donating a night for two, including dinner, breakfast and valet parking, kindly obtained by Peninsula Living magazine
A night for two, in the very glamorous Boatshed at Clareville
Dinner for two at the Waterfront Café, at Church Point
Dr. Heather Macorison for donating TWO night's offshore accommodation at historic Trincomalee
Dan Murphy Wine Cellar in Mona Vale for donating a voucher to use at their store.
EStudio Editions for generously donating a waterfront workshop
Pittwater Cellars for donating an excellent, BIG, bottle of red
Matt Gardiner for donating $400 worth of barge fees.
Nathalie Muir and her team of helpers for providing wonderful food all night
All the artists who so generously donated their works both for the silent auction, held in the week preceeding, and the gavel auction on Friday January 28th
17 year old local saxophonist, Lachlan Hamilton (remember that name, you'll be hearing more) and his musicians who played such sophisticated, classy music
Ian Major of Major Graphics for kindly donating all the necessary printing
Local artist and illustrator Nettie Lodge for her enormous effort in pulling the whole night together
John Marshall for looking after the PA and music
All the people that generously donated platters of food
As promised, everyone had a great time, taking part in a mesmerizing auction, and best of all, raising much needed money for those people affected by the recent devastating floods in Queensland. Sweet irony too, when Matty Gardiner's nemesis, Cass Gye, won his barge fee prize. The look on their faces said it all. Once again, THANKS to all involved, INCLUDING of course, all those who BID!! The results show how much can be done when we ALL PULL TOGETHER.


| | |
| --- | --- |
| | |

---
SIRA Logo Competition


Voting for the SIRA Logo Competition is now open!!



Any resident of the island is eligible to vote. You can choose from 14 beautiful designs.

To vote, just click on this link: https://www.surveymonkey.com/s/BRK69PQ

VOTING CLOSES FEBRUARY 21 2011



ONLY ONE VOTE PER COMPUTER ACCEPTED



Please don't vote by responding to this email – your votes can only be registered by going to the link above. Any queries or problems, contact Carol Floyd on floydcbg@ozemail.com.au




These are some of the beautiful designs that you will see in larger format when you go to the survey link.




---
Snake Service




In response...



Dear Editor,

Funny most of us come to SIs for the beautiful environment; the peace, the bush, the water and of course the community. We moved here knowing that we will need to brave the elements, but happy we will be in the company of other like minded persons. Sadly sometimes when faced with minor difficulty or inconvenience our values change or perhaps when faced by perceived threats we accept an easy solution without understanding the consequences.

Hmm consider the story of the diamond python. First the diamond python is not a threat to the island resident, but rather an asset. These snakes largely keep to themselves. They generally inhabit remnant bushland, but might just sit on ones porch to soak up the sun or invade ones compost to collect the rats. They are really not a dangerous creature. Do we really want to live in a place without the sounds, the colours, the variety that nature can provide? I can not help but wonder when we have removed all the real and perceived threats the cheeky cocky, the nosy cicads and the ticky bush will we be happy and safe. I am kind of hoping that we find a way to coexist.

I was very troubled by the removal of the diamond python from the Island. Diamond pythons have lived on this land for millions of years in harmony with their environment. We (Europeans) are totally out of whack with are environment causing massive extinction of species, climate change, pollution on a massive scale and many other environmental acts of vandalism. We have a lot of that lovely animal Ratus ratus on the Island that that snake was helping keep in check.

I love the naivety of the people that say " just take it over to the the national park and it will live happily ever after". Any person that has done even high school level biology would know that every niche for a species is always filled to the maximum. In other words the national park support, lets say, 100 diamond pythons. If we add one from here that means there will be one too many and through competition one will die. Since the Scotland Island snake is on new turf it will be most likely be it.

We have only lived on the Island for 23 years. I used to see alot more echidnas, goannas and diamond pythons. There was vast schools of tailor. And the crab pots could be relied on blue swimmers. There use to be alot more soldier crabs and sea gulls. Where are all the small birds?

As the song goes "you don't know what you got til its gone".

Paul and Sharon Kinnison


---
Dear Editor,

I just wanted to lend my weight to this and maybe you can mention it in your editorial. It's good the article went in, as upsetting as it was, as it is opening a huge debate about the subject and will open the eyes of many other residents as to the worth of these beautiful creatures and the privilege we have just sharing the Island with them. Amongst other things – they keep water rats at bay and people who have one living under their house or in their roof cavity, are delighted.

I know not everyone is in love with these creatures and I am happy for them to keep a little distance from me but if ever one crosses the road near me, I grab the dog and stand spellbound as they move they slither past.

Annette Ritchie



---

Local Council Notices

Pittwater Australia Day Award Winners Announced



The winners of the 2011 Pittwater Australia Day Awards were announced at Australia Day celebrations at Bert Payne Reserve, Newport Beach.

There were five award categories under which nominees were selected; the Pittwater Citizen of the Year, Senior Citizen of the Year, Young Citizen of the Year, Sportsperson of the Year and Community Event of the Year.

The awards were presented by Pittwater's Australia Day Ambassador, Nina Funnell, anti-violence campaigner and NSW Young Australian of the Year finalist.

Nerryl Brown from Bilgola was selected as Citizen of the Year for her tireless and selfless charity work. Working for Lifeline for 37 years, Nerryl has also organised many fundraising events for the Red Cross including a fundraising drive during the Asian tsunami. She has been described as someone who is always ready to offer a helping hand to anyone in need, even donating a kidney to her daughter. Nerryl was also a recent recipient of the Red Cross Service Award for her charity work.

Dorothy Sledge from Palm Beach received the Senior Citizen of the Year Award with over 40 years under her belt as a volunteer in the Mona Vale Hospital kiosk. Dorothy is also a long-serving member of the hospital auxiliary, as well as organiser of social activities at her local church. A World War II widow, Dorothy is a regular volunteer and active worker in her community.

Pittwater's Young Citizen of the Year is Sophie Symons, an Avalon resident. A recent graduate of Barrenjoey High, Sophie has promoted and fundraised on behalf of many worthy charities. She single-handedly coordinated one of the biggest charity events ever at the school, mobilising nearly 100 students for the Cancer Council's 'Shave for a Cure'. Sophie herself was shaved on the day, with the school raising over $10,000 for the charity.

North Narrabeen student Cooper Chapman was elected Sportsperson of the Year for his amazing achievements as a surfer. Still aged only 16, Cooper has already received a slew of awards that demonstrate his great talent in the surf. In 2010 he represented Australia in the Junior World Surfing titles in New Zealand where he received a team gold medal, as well as receiving the Under 16 National Surfing title in 2008. Sharing his skills and experience in the water, Cooper also recently volunteered at a Barton Lynch surf event by teaching surfing to people with a disability.



The standard of nominations received for Pittwater's Community Event of the Year was exceptionally high. As a consequence two winners received an award, namely Pittwater Community Arts for their annual arts exhibition and the residents of Scotland Island for their celebration of the Island's bicentenary celebrations.





Pittwater Community Art's (PCA) annual art exhibition involved 100 local artists with 560 paintings on show. PCA's dedicated committee, headed by President Lorrie Morgan, arranged an excellent opening night and a two-day exhibition which attracted many visitors. Along with their annual exhibition, the committee is heavily involved in supporting other events throughout the year including Heritage Week, Earth Hour, Artfest, Theatre in the Park and the Student Art Awards.



J

udges of the awards gave joint winner of the community event of the year a special mention to Emmie Collins and the Scotland Island Residents Association for helping coordinate the 200-year bicentenary festival on Scotland Island.

The event known as "Looking Back, Thinking Forward' saw a series of fun and historical activities held over a weekend period on the island.

Mayor Harvey Rose extended his thanks to the individuals involved for their contribution to the Pittwater community. "I'm extremely proud of these great people whose involvement in our community makes a difference to so many," he said.

Contact: Community Relations
Phone: 9970 1119 or 9970 1172


---
Decision announced on Meriton DA



The state government-appointed Planning Assessment Commission (PAC) has given modified approval to an application by Meriton for a multi-unit development at Warriewood.

The commission delivered its verdict today on the development, after an assessment process spanning 10 months. It has approved a development consisting of approximately 445 units, along with associated facilities such as a gym, swimming pool, shops, a childcare centre and a private road.

Meriton had originally sought approval for a development of 559 units at 14-18 Boondah Road Warriewood.

The PAC, consisting of Gabrielle Kibble, the former Director-General of the NSW Department of Planning; Prof. Kevin Sproats, former Pro Vice Chancellor of the University of Western Sydney; and Gary Payne, former Director-General of the NSW Department of Local Government, handed down their decision today.

Under current NSW planning laws, Meriton was able to sidestep local planning controls and the Council's own assessment process and have their proposal assessed as 'state-significant' development by the NSW government.

Despite a detailed submission lodged by the Council against the development, the PAC has agreed with Meriton that the proposal should go ahead, but in a modified form, reducing the number of units proposed by approximately 110. It also stipulated that the height should be limited to four storeys, instead of the five storeys sought by Meriton.

Mayor Harvey Rose said the overall result was 'a very disappointing one for Pittwater'.

"With density about 70% above what Council guidelines require and heights of 4 storeys as opposed to our limit of 2 and 3 storeys, this PAC decision represents the overthrowing of the orderly planning which has been undertaken for over two decades in the Warriewood Valley," Mayor Rose said.

"In my view the Meriton proposal should have been rejected outright by the PAC. This decision clearly overthrows established guidelines for development in the Warriewood Valley and sets a dangerous precedent for overdevelopment not only in the Warriewood Valley where Meriton have a lot more land, but the whole of Pittwater.

"Today's decision potentially undermines the values of those properties already built in the Warriewood Valley and increases the strain on already inadequate infrastructure.

"This decision is a further example of why the Part 3A planning law in NSW, where the Minister or state government-appointed planning commission take over the evaluation of a project valued at over $100 million, should be abolished.

"In short, Part 3A should be abolished and planning powers returned to the Councils and the communities they represent which are affected by the decisions being made," Mayor Rose added.

Mayor Rose said the Council would continue to do all it can through the rest of the Meriton development process and any future development processes 'to stop inappropriate development and overdevelopment in Pittwater'.

To read the PAC decision in full, visit www.pac.nsw.gov.au
Media contact: Harvey Rose, Pittwater Council Ph: 9970 1104



---
Celebrate World Wetlands Day



Pittwater Council is organising a free twilight walk in the Warriewood Wetlands to celebrate World Wetlands Day on Friday 4 February 2011.

Natural Environment & Education Manager Mark Beharrell said the twilight walk led by a Coastal Environment Centre educator forms part of the Sustainable Living in Pittwater Program.

"The walk will give residents the chance to explore the largest remaining sand plain wetland in northern Sydney, " he said.

"There is an abundance of bird life in the Warriewood Wetlands which contains several endangered ecological communities which includes the swamp mahogany forest," said Mr Beharrell.

"The walk takes in the wetland boardwalk and shows some of the design features used in managing water quality and restoring habitat near new housing developments in the valley," he said.

Mr Beharrell said the walk would provide a memorable opportunity to learn about wetlands and the creatures that live in them.

He said families and accompanying children are welcome on the walk, which will meet at Katoa Close, Warriewood at 6pm.

Participants are encouraged to wear comfortable shoes, bring a rain jacket and wear insect repellent.

Book online at www.pittwater.nsw.gov.au/cec or call 1300 000 CEC (232)
Media contact: Sharon Kinnison, CEC Educator
Mobile: 0438 719 764


---
Currawong sold to developer



One of Pittwater's most iconic sites, the Currawong estate, has been sold by Unions NSW to the developer Eco Villages.

Until this week, Eco Villages had not formalised its purchase of the heritage-listed site on the western foreshores of Pittwater, which was used as a holiday camp for union members until a few years ago.

The Currawong site was first settled in the 1830s and its heritage significance is due to the fact that it has been continuously occupied in several distinct phases, firstly by Aboriginal people, then by early settlers and farmers and most recently union members. Some of its buildings, such as the Midholme property, date back to the time of the First World War.

Currawong was bought by Unions NSW in the late 1940s and turned into a 'workers paradise' for its members to relax and unwind during their summer holidays. Many of the original cabins still remain on the site.

Pittwater Mayor Harvey Rose said that news of the sale would not change the Council's position that Currawong should be retained as a public land and turned into a state park.

"We believe the state government should now undertake those negotiations with Eco Villages to have Currawong listed as a public park of state significance," Mayor Rose said.

"If Eco Villages is not amenable to this idea then the state government should compulsorily acquire the whole site."

Mayor Rose added that he believed the NSW Liberals policy was also to have the site made a state park.

"They should also declare that if they win government in the state election in March that they will proceed with compulsory acquisition," he said.

Media contact: Harvey Rose, Pittwater Council Ph: 9970 1104



---
The Flaming Doghouse presents
The Dog Side of the Moon RELOADED

---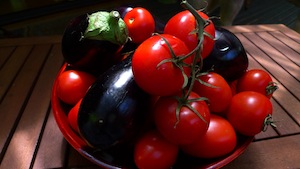 Are you interested in learning how to cook good, cheap, easy and delicious food?
FRENCH, MOROCCAN AND MEDITERRANEAN
Classes will be held on the island in a convivial atmosphere.
a MEN ONLY class will also be held each fortnight (byo!)
Starting Wednesday 9th and Thursday 10th of February 2011
FOR DETAILS PLEASE CONTACT NATHALIE
ON: 9999 4449

---
Ferry Tales…

Deckhand Laurie Duff, the Ferry Wars, and so long Curlew



First, Deckhand Laurie…



By 15 years of age Laurie Duff was a ferry deckhand. Correction, 14 and 9 months. Back then in 1967 Laurie could only leave school if he had a job. So, he took himself to an interview at David Jones. DJ's offered employment at $12 a week, which, despite having to buy a suit for $15, Laurie thought was a good deal.

Luck would have it on his way home to Scotland Island he had a chat with ferry driver, Lenny Duck. Lenny told Laurie that, actually, there was a job going right there in Pittwater as ferry deckhand. Good timing for Laurie!

Laurie began as deckhand not long after the purchase of the Wagstaff, just after the Cowan was sunk. But that's another story. Despite Laurie's tender age and lack of experience, it was not long before Lenny and Maurie the co-owners of the Ferry Service had his measure. They decked out young Laurie in hat and sunglasses, provided a box on which to raise the lad up in the driver's cabin. Laurie was in charge, taking ferries out while Lenny & co supported the local pub.



The Ferry Wars… starring the Curlew…



When Laurie started there were three ferries: the Curlew, the Wagstaff, and the Elvina. By age 16 Laurie did practically all ferrying of passengers. At 18, Laurie bought the Church Point Ferry Service. By that time Daryl Steward was also working with Laurie and Lenny. Daryl had been a navigator of big ships, but had given that away to become a Pittwater ferry master.

It seems Daryl was a man with a plan. He teamed up with George Bennet, who ran the Lovett Bay Boatshed. Together Daryl and George bought the Grower, a vessel to rival the Church Point ferries. They called themselves the 'Pittwater Ferry Service.' All boats were black, Laurie's white.

The battle was on. The Grower departed 15 minutes before the Curlew. It then waited until just before the Curlew was due to leave, scooping the most passengers possible.

Laurie raised the bar. He put the timber Elvina to work, departure time just ahead of the Grower. Then Daryl and George bought the Promote, a vessel designed for charter work, soon departing moments before the Elvina for regular passenger pick up. Laurie rescheduled the Wagstaff. Departure… minutes before the Promote.

This insanity could not last. It's the stuff of ferry tales, but surely Laurie, Daryl and George knew the Wars were unwinnable in the end. Surely, but no. Things heated up.

Laurie put the Curlew up at Beashells for its regular slip, a new coat of paint and antifouling, and she was looking good. On the way back, just at Church Point in fact, Daryl slammed the Curlew taking all paint off the stem.

Laurie was livid. He went aboard the Grower. He hurled all Daryl's cargo of groceries from the roof. Laurie got the railway line that he chained to the Curlew, ala a ramming pole. If Daryl dared try again it would wipe out all his windows.

During the daily races to the wharves the Grower had a three cylinder GM. The Curlew – an old tractor motor, a four cylinder BMC. It was 60 HP and slower than the Grower. Laurie repetitively pushed the engines hard – and repeatedly, blew them up. One day he decided to give the Curlew a new lease on life, a six cylinder 120 Horse Power Perkins.

Covert operation, equipped with beer, Laurie and mates, tested the new engine after nightfall six miles offshore. Motoring through the dark, suddenly a submarine surfaced. Being full of, shall we say, bonhomie, they hurled empty stubbies at the conning tower. No doubt an evening to remember.



Back to the Wars…



The following day was a wonderful one for Laurie Duff. Daryl watched in utter disbelief as the Curlew slid through the waves overtaking his vessel.

The Ferry Wars became big news. Not only covered by the Manly Daily, it was reported in national newspapers, and ABC's Today Tonight with Bill Peach. For a short time in the early '70's Church Point and the Pittwater ferries were the talk of Sydney.



But now its time for the Curlew to have a rest… so long



Ferry Wars and countless trips around Pittwater our Curlew has done her job. She was built in 1922 and such has earned her (semi) retirement. We'll give the Curlew a well-deserved rest from the regular schedule, starting in the coming months. But who will replace her?

Watch for it… coming soon in 2011.



---
Lost


Dave's new Iphone



Dave lost his BRAND NEW Iphone at Treharne Cove yesterday. He was a proud owner for all of ONE DAY!! IF anyone has found it, could they ring TOBY JAY (0411 311 169) to arrange delivery.


---
Found




Earrings Found


Late December.
New earrings found in jeweller's box at the Church Point car park. Are these yours?
Contact us:
Tracy: 0415 426 327
Or
Iain: 0412 525 488


---
Holiday rental wanted


Sept 2011


John and I are looking for a comfortable holiday rental (good beds essential) in Pittwater from the 16th September for 10 days.

As we are boaties water only access would be great with the use of a tender.

If there is a need for an experienced crew for sail that would be wonderful and pet sitting not a problem you may even wish to house swap for an experience in the West on the river

Contact;
Susie Prott
M: 0438120396
E: susie-prott@bigpond.com


---
Wanted


Baby high chair


Looking for a used baby high chair with safety straps.
Can anyone help - will buy.
Sandy Walker ph. 0417730056


---
The Local Guide
Community Information
Scotland Island Residents Association (SIRA) Membership Application

- click here to download
West Pittwater Community Association (WPCA)

- http://www.wpca.org.au
Scotland Island Water


SI Emergency Water Contacts and Guidelines for water: click here for information and contacts
Scotland Island 'Water Agreement' - click here to download
Scotland Island Children's Centre

- (SIOCS - Scotland Island & Offshore Childrens Services)
Catherine Park (Long Day Care Service) 8.30am - 4.30pm (Tues, Weds & Thurs)
Playgroup @ Children's Centre every Monday, 10.00am - 12 midday
Other services include: School Holiday Programme / Facility & Equipment Hire
For information call 02 9979 7856 or email: siocs@comcen.com.au
Scotland Island Community Hall Bookings:

Kez on 9999 4092 or kezborthwickbolton@gmail.com
---

Transport
---
Real Estate
---
Services, Clubs & Accommodation
Scotland Island Traders - On-line shopping

from your computer, through your door on Scotland Island. Contact Graeme on 0419 460 331 or click here for full details

Justice of the Peace

- Bob Bolton - 9999 4092
Justice of the Peace

- Paul Purvis - 9979 6017
Justice of the Peace

- Paul Burchall - 0414 975 793
Justice of the Peace

- Bob Mitchell (Mackeral Beach) - 0419 745 628
Pittwater Community Arts Inc.

- Enquiries Lorrie Morgan 9997 8079 lorriemay@bigpond.com
Woody Point Yacht Club

- http://www.wpyc.com.au commodore@wpyc.com.au
Royal Prince Alfred Yacht Club

-

02 9997 1022

http://www.rpayc.com.au/
Royal Motor Yacht Club

- http://www.royalmotor.com.au/ 02 9997 5511
Scotland Island Lodge - Bed & Breakfast -

02 9979 3301 or http://www.scotlandislandlodge.com.au
Elvina Escape - B & B at Elvina Bay -

Alison Newham 0423 598 760
Treetops on Towlers Bay -

02 9332 2611 info@walkabouttours.com.au
Pittwater Youth Hostel

- 02 9999 5748 www.yha.com.au/hostels/details.cfm?hostelid=31
Nila Chambers - Celebrant (marriages, funerals etc)

Discount for all offshore residents. 9999 2445
Offshore IT Computer Services

- Contact Robert 0427 890 357 or 9999 2942
Handy Service

- "No job too small" - Call Alan 0447 775 541
---
Island Classes (Fitness, Dance, Art etc)
Pilates, Meditation and Group Fitness with Patrice

- 0406 483 036 patrice.corrie@gmail.com
Anusara Yoga

- Thursdays - 0421762236 dominiquemarill@gmail.com or floydcbg@ozemail.com.au
Art with Max

- Watercolour classes. Phone Max on 9997 4527
Art Classes

- drawing and painting in oils, acrylics and mixed media- Marion 9979 3993 or 0431 457 431
---
Groups
Gurdjieff / The Forth Way

- Call John on 9979 5584, Marion on 9979 3993 or Anne on 9999 3478
Green Group For Catherine Park

- Run by SIOCS - Emmie Collins on 0405 330 781
WOW - Women on Water

- second Wednesday of the month - contact Nila on 9999 2445
Parents & Kids Groups Playgroup

- Run by SIOCS - email Emma trysemz@tpg.com.au
Scotland Island Players

- contact Bob or Kez on 9999 4092
Catherine Park Bush Care Group

, 2nd Sunday @ 9.30am, Sharon Kinnison @ 9997 6017
Elizabeth Park Bush Care Group

, 1st Saturday @ 9 am, Bob Bolton @ 9999 4092
Island Thinking Group -
Roy Baker, 9999 6891, roybaker99@yahoo.com
---
Government Organisations
---
Airlines, Buses and Railways
---
Weather
Scotland Island Tides, Moon phases, Sun rise & set
Local Weather Forecast

Radar weather for Sydney (128k circle)
---
Emergency Contact Numbers
| | |
| --- | --- |
| ALL EMERGENCIES (Police - Fire - Ambulance) | 000 |
| Police Assistance Line & Information | 13 1444 or 9281 0000 |
| Broken Bay Water Police | 9910 7899 or 0412 162 093 |
| Scotland Island Rural Fire Brigade | 9999 4404 |
| NSW Fire Service General Information 9265 2999 | 9265 2999 |
| Rural Fire Service General information | 9450 3000 |
| State Emergency Service, Warringah/Pittwater SES | 9486 3399 |
| National Parks & Wildlife Service: 000, general information | 9457 9322 |
| Dept of Community Services: general information | 9977 6011 |
| Sydney Water | 132 090 |
| Energy Australia | 131 388, (ah) 131 909 |

---
Join SIRA
You can now join the Scotland Island Residents Association by
clicking here.
Please print the page and return the completed form to SIRA at this address:
The Treasurer, SIRA, PO Box 70, Church Point 2105.
Please NO CASH.

Contact SIRA at
sirapittwater@gmail.com
Join WPCA

To join the Western Pittwater Community Association, contact Michael Wiener at
m2wiener@bigpond.net.au
---
Archived Newsletters


A complete set of past electronic newsletters since May 2000 can be found and read at https://ymlp.com/archive_gesgjgm.php or by clicking here or by visiting the Mona Vale Library.

The Island website is at www.scotlandisland.org.au


---
To Contribute


If you would like to contribute to this newsletter it's easy!. Send an e-mail to the editor (editor@scotlandisland.org.au) or by clicking here. Type your contribution (100 words or so would be fine) and assuming it is of general interest to the community, does not include matter of a political nature and is not offensive, it will appear next month.

Subscription Information


To get on and off this newsletter,

click here

or got to:

http://www.scotlandisland.org.au/signup .


To change your address, click the 'modify' link at the bottom of this newsletter or send an email to the

editor@scotlandisland.org.au


---

---
The Online Local Contact Guide

Click HERE to load
The views expressed in this newsletter are not necessarily the views of the Scotland Island Residents Association (SIRA), or the Western Pittwater Community Association (WPCA)

---