PHARRELL WILLIAMS CANCELS ISRAELI GIG

Ten-time Grammy Award winner 
Pharrell Williams has canceled his 21 July performance in Israel amid conflicting explanations.
Click here for more info.
FREE FILM SCREENING ON THE 1980s APARTHEID SPORTS BOYCOTT

Join us for a free film screening of the documentary "Have You Heard From Johannesburg - Fair Play" covering the role of sports in activism and the role of the sports boycott during the 1980s South African anti-apartheid movement.
 Saturday 23 July 2016 from 3pm at BDS South Africa Joburg offices (77 De Korte Str., Braamfontein). Info: 0114032097. Click here to watch the trailer.
NEW BLACK BDS WINTER HOODIES IN STOCK

New black BDS "Boycott Apartheid Israel" hoodies are now available for R200 at BDS South Africa's Johannesburg Head Offices (5th Floor, Mishumo House, 77 de Korte Street, Braamfontein). All BDS SA sale proceeds (of hoodies, golf shirts, tshirts, scarves, books etc.) go toward the running costs of BDS South Africa.
JOIN BDS SOUTH AFRICA'S
EMAIL MAILING LIST
To join BDS South Africa's email mailing list (& receive these newsletters) send a blank email message to alerts@bdssouthafrica.com
VIDEO: CELEBRATING 11 YEARS OF THE SUCCESSFUL BDS BOYCOTT OF ISRAEL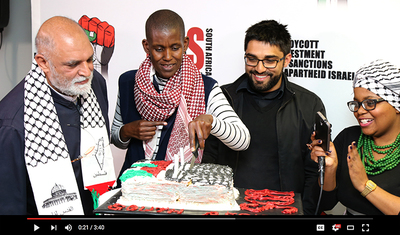 We are humbled. Thank you to all our friends, comrades and partner organizations who joined us this part weekend at the opening of our new Johannesburg offices and event to mark the 11th anniversary of the international non-violent BDS boycott of Israel movement (
launched by Palestinians on 9 July 2005
).
JEWISH HUMAN RIGHTS LAWYER:
"BDS IS A WAR ISRAEL CAN'T WIN"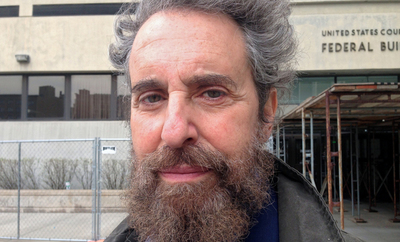 Human rights lawyer, Stanley Cohen (who is of Jewish origin) has written an indepth article titled "BDS is a war Israel can't win" coinciding with the 11th anniversary of the BDS movement. 
Here are some extracts: 

"[BDS] banks on people-power as leverage against state and institutional power, applied against a responsive economy, such as Israel's...
The BDS movement approaches this abstract issue by offering practicable action for citizens"
"Justice for the Palestinians will not be achieved through debating societies…BDS offers to its supporters a non-violent, crowd-sourced, material response to the intransigence of Israel and her rampant, continuing illegality. Israel's apologists would call the campaign "immoral", but the slander is laughably false."
"BDS compels no one to join it; it constrains no one but by force of reason, and the logic of justice...
The propagandists of Israeli power understand all too well that BDS is the first clear-eyed, internationalist movement of people to look at Palestine with fresh eyes and accurate information. It demands that until Israel ceases its occupation and oppression of millions of Palestinians, there cannot, and should not, be any "business as usual" with the regime." 
DONATE TO BDS SOUTH AFRICA
BANK: First National Bank
NAME: BDS South Africa
NUMBER: 62273997943
BRANCH NAME: Rosebank
BRANCH CODE: 253305
SWIFT CODE: FIRNZAJJ 

BDS SA, is a registered Public Benefit Organisation (PBO) with Section 18A tax-deductible status. This means that any donations made to us can be used to apply for tax exemptions. Kindly send copy of proof of payment to finance@bdssouthafrica.com for receipt.