"Letherman is an unique piece of art from the future, more a threat than a melody. 7 minutes of rock music that you'll never get back."
The second single from Toi Let's upcoming self titled EP is out now. The first single, the powerful and well recognised The B-52's single "

Give Me Back My Man

" blew you away. "Leatherman" is creeping upon you, takes no prisoners and leaves you mesmerised, confused and satisfied. It is something for your great grandfatherS, it goes well with grinding and urban trolling. You never thought you needed this.

Artist: Toi Let
Single: Leatherman
Label: Adrian Recordings
OUT NOW
Toi Let has been around a while now, but the upcoming EP is the first one on Adrian Recordings. Now they are ripe. The members are also members of other Malmö bands like YAST, Nightmen, Marcus Norberg and the Disappointments. Bands that maybe has gained more attention but this has only made Toi Let better and stronger. In the shade, Toi Let has silently grown and melt together as a group. They are somewhat outcasts that choses to spend endless hours in the rehearsal place just to play together. This has resulted in an EP that is headstrong, monotonous, boundless, humorous and uncompromising. In addition and in parallel, the upcoming EP will also be released on vinyl by the electronic label Spazio Records, also containing 3 remixes of this particular song "Leatherman". It is a new dimension to the band and a natural part of their kontext. It's all eclectic. It's all Malmö and Norra Grängesbergsgatan.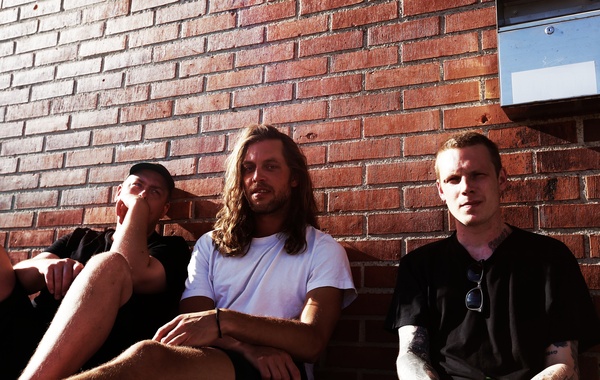 Markus Johanson, Niklas Wennerstrand, Marcus Norberg
Picture:

https://www.dropbox.com/s/3zmtczynaf29sl7/Foto%202020-06-24%2018%2003%2020.jpg?dl=0
www.adrianrecordings.com



ALICE BOMAN ALEXANDRA BERGER ANDREAS TILLIANDER BITCH HAWK BJÖRNS VÄNNER BOEOES KAELSTIGEN DAVID & THE CITIZENS DAVID FRIDLUND DEN SVENSKA TYSTNADEN DMITRY FYODOROV DÖDEN EDDA MAGNASON EMIL JENSEN FAMILJEN HENRIC CLAES HEY ELBOW JONAS LUNDQVIST LAAKSO LATELY LA LA MARCUS CATO MARCUS NORBERG AND THE DISAPPOINTMENTS MEDBORGARBANDET MF/MB/ OLD POIZON_SW3 PRINTER RA SHARIF SHE'S WILD AGAIN TONIGHT SURF PHILOSOPHIES SVART KATT THE BEAR QUARTET THE FINE ARTS SHOWCASE THIS IS HEAD ULF STURESON VED YAST NEED FOR SPEED BO MEHR BOB HUND SPUNSUGAR JH3 WHOMSOEVER TOI LET