This Week at the Richmond Memorial Library                                           May 22, 2023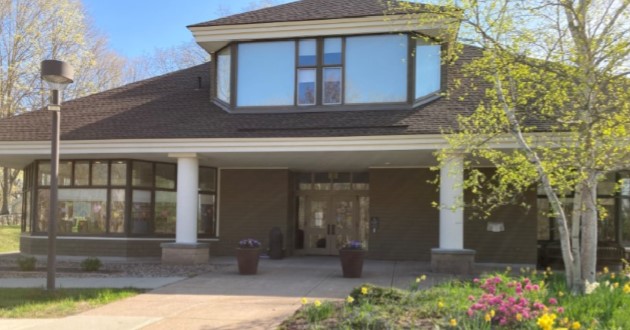 The library will be closed on Monday, May 29, in observance of Memorial Day.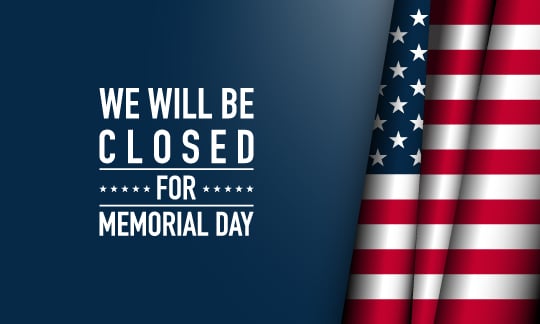 Pottery Paint Night Fundraiser

The Friends of the Richmond Memorial Library will be holding their annual Pottery Paint Night Fundraiser on Thursday, June 8, from 6-9 pm at Glazed Pottery Painting and Art Studio in Glastonbury (60 Hebron Avenue). A percentage of sales will be donated to the library, including purchases made at the snack bar. Registration is required so that we can let Glazed know how many people to expect (and so they'll know how many staff members to have on hand to assist us). All ages welcome. Registration can be done online or by calling 860-295-6210.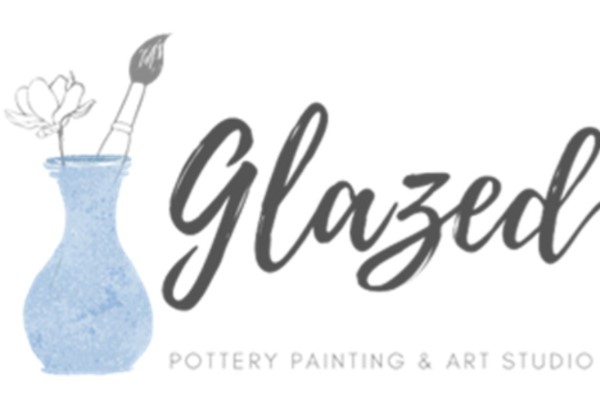 Thank You to the MOMs Club

We would like to extend a huge thank you to the Marlborough MOMs Club for donating enough money for us to purchase 5 Wonderbooks! Haven't heard of Wonderbooks before? Wonderbooks are print books with ready-to-play audiobooks inside. They help both children who are learning to read as well as those who are struggling readers because research has shown that hearing and seeing words at the same time can improve reading success rates. Wonderbooks give kids an edge with vocabulary development, phonics, and comprehension, plus they encourage deeper engagement with every book. Wonderbooks have become incredibly popular with families in town who have young children and we cannot thank the MOMs Club enough for their generous donation!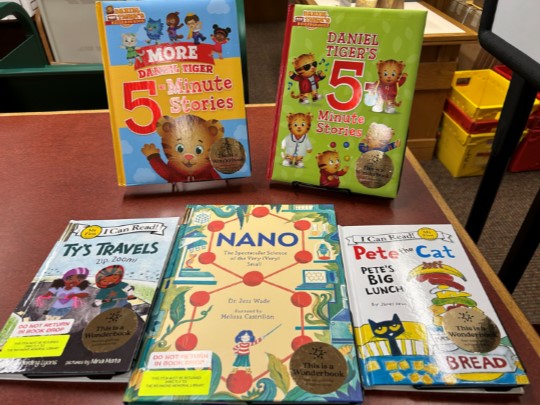 Richmond Memorial Library Car Magnets

The Friends of the Richmond Memorial Library are now selling car magnets for $3! These car magnets are available at the circulation desk and all proceeds directly benefit the library.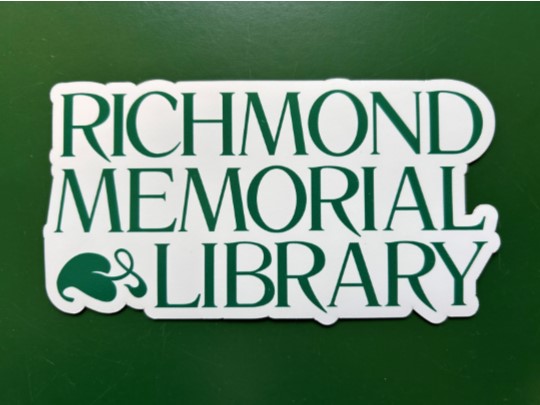 New Limits on Wonderbooks and Launchpads

Due to the popularity of our Wonderbook and Launchpad collections, we are now limiting patrons to a 5 Wonderbook and 2 Launchpad per family limit at any time. The library does not currently have a budget line for these items and is only able to purcahse them when we can fund raise for their purchase or are able to set aside special donations to buy them. Both collections have grown this year but the demand for them also continues to grow. We love knowing so many patrons appreciate these items but feel that these new limits will allow more families to enjoy the collections.

It's that time of year again, when our board members are up for election (or re-election). This year we have two board members leaving us and we have two new residents (both moved to Marlborough in the last few years) interested in joining the library board. In the next couple weeks, association members (those who have donated at least $1 to the library in the past year) will be mailed proxy ballots that they will be asked to return either in person or by mail by May 30, 2023. The nominating chair will tally the ballots and share the results at our annual association meeting, to be held on Wednesday, June 1, at 7 pm. All association members are invited to attend the annual meeting.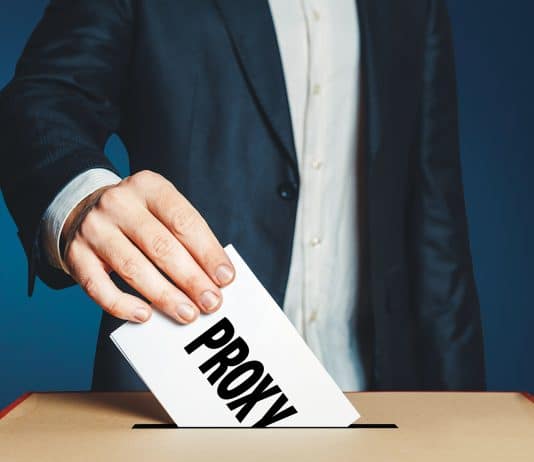 Stepping Stones Museum for Children

We've received a couple requests for a Stepping Stones Museum for Children library museum pass so we just used some recent donations to purchase one! Stepping Stones Museum for Children is located in Norwalk, Connecticut, and you can find out more about what they offer on their website:
https://www.steppingstonesmuseum.org/
. Our discounted museum pass allows one free admission ticket for each admission ticket purcahsed up to 3 free admission tickets. 
Did you know that the Richmond Memorial Library has a Seed Library? A Constellation Community Champions Grant helped us get the Seed Library started last year and seed donations have helped us to continue to make free seeds available to our community. We are continually adding new seeds, most recently Brussels sprouts, red cored chantenay carrots, coreopsis flowers, eggplant, and an assortment of peppers and tomatoes. There is always an assortment of flowers, herbs, fruits, and vegetables. The Seed Library is open any time the library is open and we welcome people of all ages to check it out!
Some of the latest seeds we've added include: Bells of Ireland, Double Zahara Yellow Zinnia, Hollyhock, Hot Salsa Blend Peppers, and Monarda Fistulosa. We are constantly adding seeds all season long so please check back if we don't have something you're interested in on your first visit!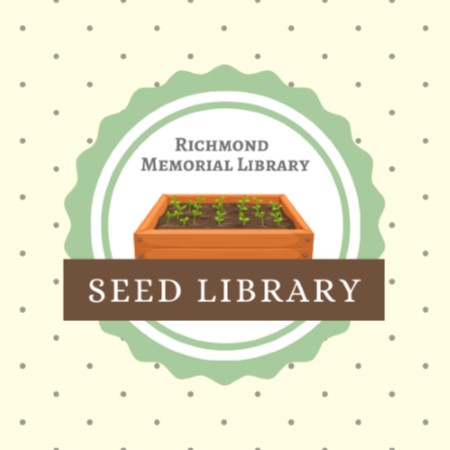 Short Books for Long Days
We have a new book club beginning next month! Short Books for Long Days will meet monthly from May through September on a Monday evening from 7-8 pm outside of the library (but will be brought indoors if weather necessitates). The first meeting will be Monday, May 22, and the book that will be discussed is Jacqueline Woodson's Another Brooklyn. Additional meeting dates are June 26, July 31, August 28, and September 18.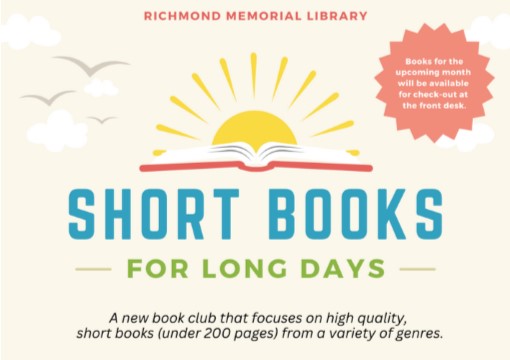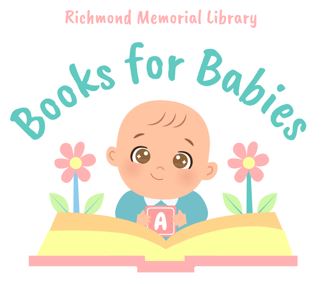 The Richmond Memorial Library has launched a new Books for Babies initiative to promote early literacy and learning while introducing library services to families in town. Marlborough families with children ages birth up to twelve months of age are invited to stop into the library to pick up a Books for Babies Box and register for your baby's first library card. Each Books for Babies Box includes two board books, a set of My First Touch and Feel Picture Flash Cards, early literacy and learning pamphlets and bookmarks, information about library programs for babies and toddlers, and supplies to get your child enrolled in our 1,000 Books Before Kindergarten program in addition to your child's first library card. Advance registration is required and can be done by filling out the following form:  https://forms.gle/QcLeJkNijHpkGFca9. This Books for Baby initiative has been funded by a Constellation Community Champions Grant.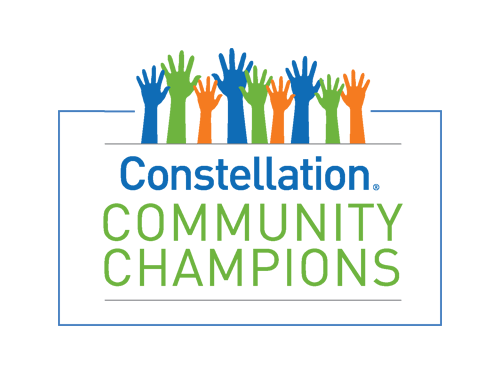 Richmond Memorial Library Goes Fine Free
We have some EXCITING news to share!

The Richmond Memorial Library has become the 119th public library in Connecticut to go Fine Free!




What does this mean? Effective Tuesday, January 3, we have eliminated late fines on Richmond Memorial Library materials returned past their due date. All previous overdue fines on Richmond Memorial Library materials have been erased. Library materials must still be returned or library patrons will be charged for their replacement when the items are 3 weeks late (as they were under our previous policy). Library users continue to be responsible for any damage to materials they may cause.

Why did our library board make this decision?
Studies have shown that overdue fines are actually a major barrier to large numbers of people, including children, low-income individuals, and seniors on fixed incomes. Oftentimes, when overdue fines accumulate on someone's card, they simply stop using the library altogether. As a community organization with the mission "to serve the Marlborough community's evolving personal, educational, and cultural needs," that is the exact opposite of what we want. We want all members of the community to use the library equally.
And we are not alone. Libraries across the state and country are going "fine-free" to remain useful and relevant, foster equity, and promote easy access to lifelong learning for all

.
Fine free libraries are a trend across the state and the country. Libraries that have adopted fine free policies have found that the number of community members with library cards increased, the borrowing of materials increased, more items were actually returned, and more staff time is spent helping patrons.
We want our interactions with you, our patrons, to be pleasant and productive. Rather than "nickel and diming" you at the checkout desk, we would prefer to spend that time recommending great new reads, planning events, and opening a world of possibilities for our community.
Our community is stronger and healthier when all people have access to the programs, services, and materials they need to pursue their educational, career, family, and life goals, regardless of their ability to pay for them.


Additional information about our Fine Free policy can be found on our website.

For those of you who consider fines a contribution to library services, please know that staff are always happy to accept donations at the desk. The library does rely on community donations and fundraising to help us bring fun, new programs and materials to our community. It is through donations we have received and money we have earned through fundraising efforts that we have been able to add yard games, sensory bins, nature explorer backpacks, early learning backpacks, white noise machines, Wonderbooks, and so much more to our circulating collection.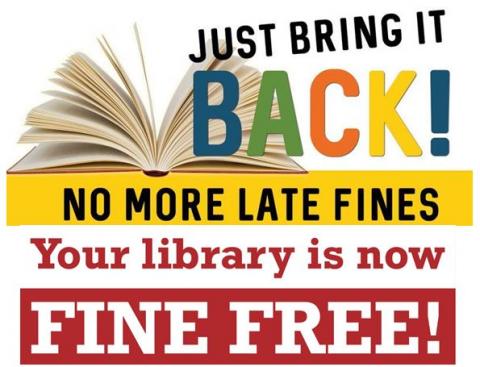 Join Ms. Nessa for a baby-centered storytime with songs, rhymes, lap bounces, and a story! For children ages 0-18 months and their caregivers. Babytime will be held on Friday mornings at both 10 am and 11 am! Registration is recommended but drop-ins are welcome if space allows. Please note that, due to the number of participants now attending, the program has been moved outdoors unless there is inclement weather, when the program will be moved to our upstairs meeting room.***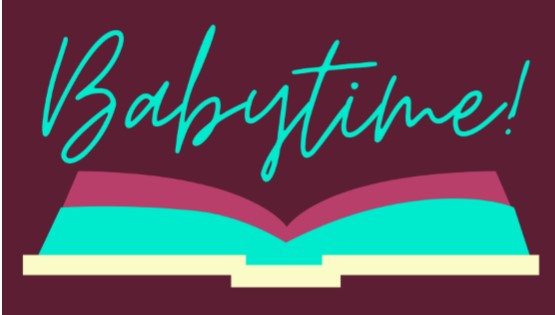 Join Miss Nancy on the side lawn for stories and a simple craft. There will be two sessions of this program, with a gentle storytime held for 2 1/2 - 4 year olds on Tuesdays, May 30, June 6, and June 13 at 10:30 am and a storytime for slightly older children, ages 3-5 years old, on Wednesdays, May 31, June 7, and June 14 at 10:30 am. Registration is not required but space may be limited if the program moves indoors due to weather.

Get moving after a long day at school! Held on Wednesdays in May immediately after school, this storytime will encourage jumping, wiggling, dancing, and moving to a beat, all while following directions and practicing listening skills. Library staff will pick children up directly after school and walk children to the library or parents may drive children and meet us at the library. Registration and pick up permission slip required for school pick-up. A snack will be provided so please notify the library of any allergies when registering. Registration can be done online or by calling 860-295-6210.***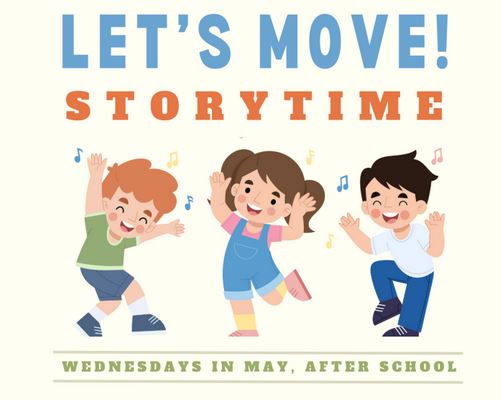 Young readers are invited to come in and read to a certified Reading Education Assistance Dog on Monday, June 12 from 6-7 pm (we now have 2 dogs coming!). Pre-registration for a 15-minute session is required to secure your child's spot! Limit 1 child per 15 minute time slot per dog. Reading to a dog is a great low-pressure way to encourage beginning readers. *Please note: This program is one that fills early. If you have registered and cannot make it, please let us know asap so we can give your spot to someone else.*

This is a monthly series, so if you cannot get a spot one month, please check the registration for the following month.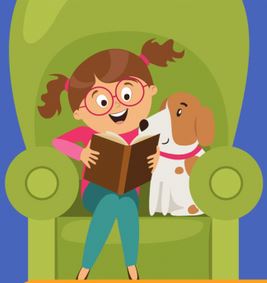 Pajama Storytime with Yoga
Children of all ages are invited to join us on Thursday, June 1 at 6:30 pm for a cozy storytime, perfect for winding down. Hear a story or two and do some calming yoga. Wear some comfy pajamas and bring your favorite stuffed animal or blankie. Registration is absolutely required due to the size of our meeting room and can be done online or by calling 860-295-6210.***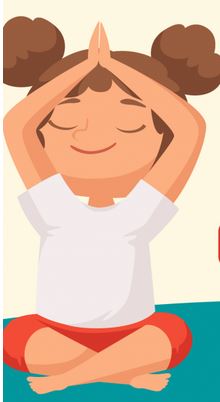 Do you like building with Legos? Our popular Lego Club has returned. Join us for creative and STEM-based challenges involving Legos! Best suited for ages 4 and up. Registration is recommended. Lego Club meets every other Tuesday at 4 pm, with future dates being: May 16 and May 30.



Do you love animals? Join us on the side lawn on Thursday, May 25, from 6-7 pm to meet some friendly farm animals. Get up close and personal with a goat, sheep, chickens, a goose, and more! Pet the animals, ask questions, and take pictures. Registration is not required.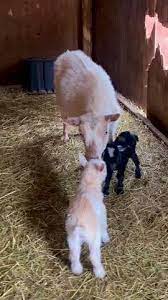 Tween and Teen Crafters Club Moves to Monday
Tweens and Teens (ages 10 and up), join Ms. Nessa on Mondays at 4 pm beginning April 3 to hang out, make some friends, and create something awesome! Bring a craft project you're working on or we'll have one that day you can make! Registration is recommended but not required. This series will meet weekly through June 12 (no program on May 29).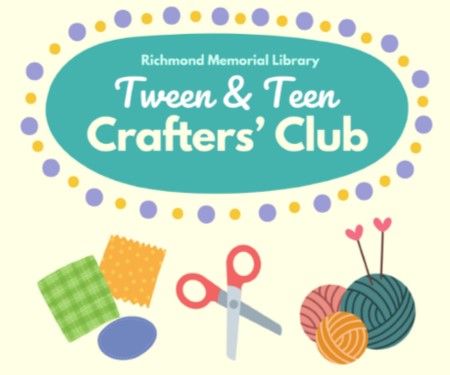 Our Teen Advisory Board (TAB) is Back
Our Teen Advisory Board will meet on the first Wednesday of each month at 4 pm, with the next date being June 7. Share your thoughts about how to make the Richmond Memorial Library the best it can be, especially for teens! What programs would you like to see? What books are we missing? How can we better serve our teen population? Participants will receive volunteer credit if needed. Open to ages 13-18. Registration is preferred ... call 860-295-6210 or register online. Please note that this program will meet in the upstairs meeting room unless an accommodation is necessary.
Tweens and teens (ages 10-15), whether you're new to the game or a seasoned player, join us on a campaign at the library on Fridays in May at 4 pm. Learn the rules of the game and how to create a character. All supplies provided. Registration is required and can be done online or by calling 860-295-6210.***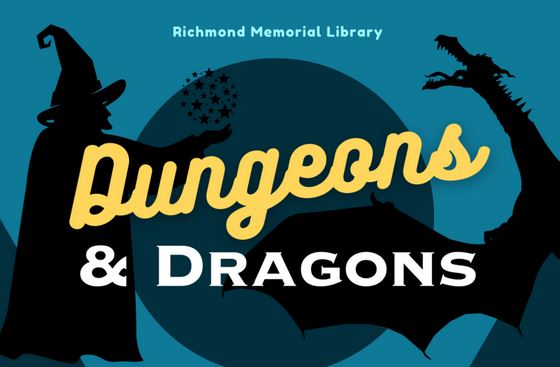 Upcoming Adult Programs...
The Richmond Memorial Library building is now open Mondays through Thursdays from 10 AM to 8 PM, Fridays 10 AM to 6 PM, and Summer Saturdays, 10 AM to 1 PM.  Curbside pickup services are also available during these times.


Wednesday, May 24 at 6:30 pm, Reading Depicted in Art:
Christi Moraga, retired teacher and docent at the Wadsworth Atheneum Museum of Art, will explore the topic of reading in art including a discussion of core questions like how is reading depicted in artwork and how art helps us see the changes in how people have read over the centuries. This program will highlight paintings, sculptures, and examples of decorative art like books, letters, and even libraries. The Wadsworth Atheneum Museum of Art, located at 600 Main Street in Hartford, is the oldest public art museum in the United States. Registration is required and can be done online or by calling 860-295-6210.
***

Tuesday, June 6 at 6:30 pm, Mushroom Identification:
What are those weird things that pop up in the woods after the rain? Are you mystified by wild mushrooms? Curious? Scared? Or do they make you hungry? Join The 3 Foragers as they share some of the secrets of the fungal world and teach you how to safely identify wild mushrooms using various available tools and techniques. You'll learn how to use your senses to examine mushrooms for their sights, smells, and tastes, and consider the relationships between fungi and the natural world around us. We will dispel common myths, and discuss mycophagy, the cooking and eating of wild mushrooms. Registration is required and can be done online or by calling 860-295-6210.***
***Accessibility at RML: The library does not have an elevator. If you need full accommodation, please contact Library Director Aubrey Muscaro at 860-295-6210 or amuscaro@richmondlibrary.info prior to the event (one week preferred) so we can find an alternate space. The meeting room is located on the second floor.

Please call the library at 860-295-6210 or email us at richmondprograms@gmail.com.