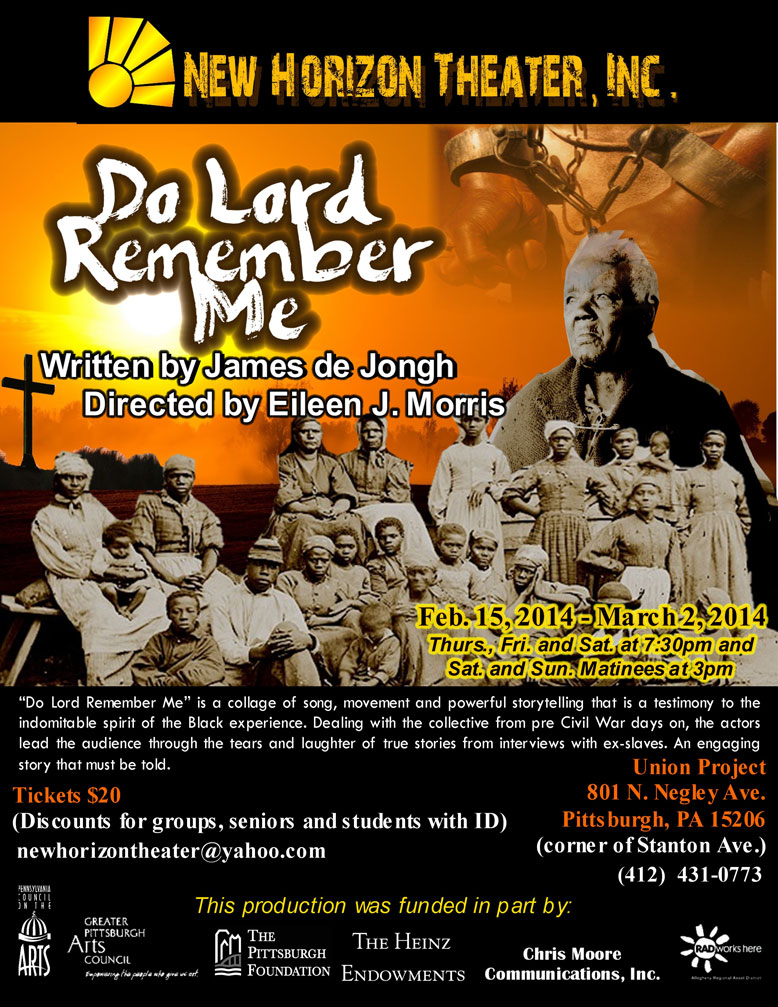 "BLACK HISTORY MONTH CELEBRATION 2014:
DO LORD REMEMBER ME "
by James de Jongh, directed by Eileen J. Morris.
This play is a collage of song, movement and powerful storytelling that is a testimony to the indomitable spirit of the Black experience. Dealing with the collective from pre Civil War days on, the actors lead the audience through the tears and laughter of true stories to find a way forward through the struggles of the past. This spiritual docudrama was drawn from recorded interviews of ex-slaves as a part of the 1930's Federal Writer's Project. An engaging story that must be told. February 15, 2014 - March 2, 2014, Thursday, Friday, Saturday at 7:30 P.M., Saturday and Sunday Matinees at 3:00 P. M. at Union Project, 801 North Negley, Pittsburgh, PA 15206 (corner of Stanton Avenue).
TICKETS $20.00
(Discounts for groups, seniors, and students with ID)
For more information:
newhorizontheater@yahoo.com | 412.431.0773