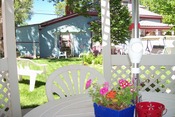 Bed & Breakfast Innkeepers of Colorado member inns offer magnificent opportunites to watch our gardens bloom with Rocky Mountain hospitality during the summer. Here you'll find gardens galore and cool evenings while enjoying your home away from home.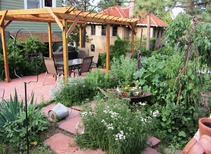 Avenue Hotel Bed & Breakfast Inn located in quaint Manitou Springs offers lodging with spacious, beautifully appointed guestrooms, all with private baths. Unique updated decor and family heirlooms add charm and distinction to the inn. Rooms have king and queen beds, sitting areas, and a variety of views.
Pikes Peak Paradise is a boutique style bed and breakfast with imported euro modern furnishings. Luxury amenities include in-room private hot tubs, fireplaces, baths, and decks. They offer WiFi, HDTV Flat Screens, DVD Players, romantic CD's and over 800 DVD movies.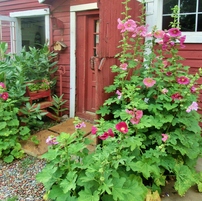 Four Mile Creek Bed and Breakfast is participating in a Garden Tour on Saturday, July 12th from 9 a.m. to 3 p.m. The B&B is a historic log home and 2 log cabins located in a quiet valley just south of Glenwood Springs, Colorado near Sunlight Mountain Ski Area. Originally homesteaded in 1885, the Four Mile Ranch is listed in the National Registry of Historic Places. The grounds offer pleasant strolls and relaxing sitting areas.
Holden House 1902 Bed & Breakfast Inn House 1902 Bed &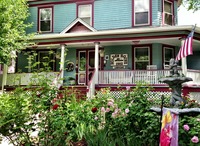 Breakfast Inn was recently selected "Best of" Readers Choice for the Colorado Springs Gazette and Colorado Springs Independent newspapers. TripAdvisor guests have rated Holden House as one of the highest reviewed. The inn is close to historic Old Colorado City and downtown Colorado Springs with local activities, events and entertainment sure to make your holiday magical. For more information, visit
www.PeakRadar.com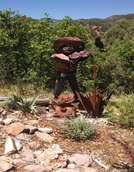 COLORADO CULINARY CREATIVITY
Monkey Bread
Directions: Spray a bundt pan with cooking spray (Pam).
Sprinkle in: ½ cup chopped nuts (walnuts or pecans) Place 18 Rhodes Frozen dinner rolls on top of nuts.
Mix together: 1 stick of butter, melted½ cup brown sugar1 package of cook and serve butterscotch pudding (3 ½ oz) Pour sugar mixture over the rolls in the pan. Put a dinner plate over the top. Leave out overnight.
Serve: The next morning, remove plate and bake in preheated 350 degree oven for about 25 minutes, until light golden brown. DO NOT OVERBAKE! Rest 2-4 minutes and then invert over onto a platter.
Check out the latest specials and packages from Colorado B&Bs and see what's "Inn-style" for your upcoming bed and breakfast stay!