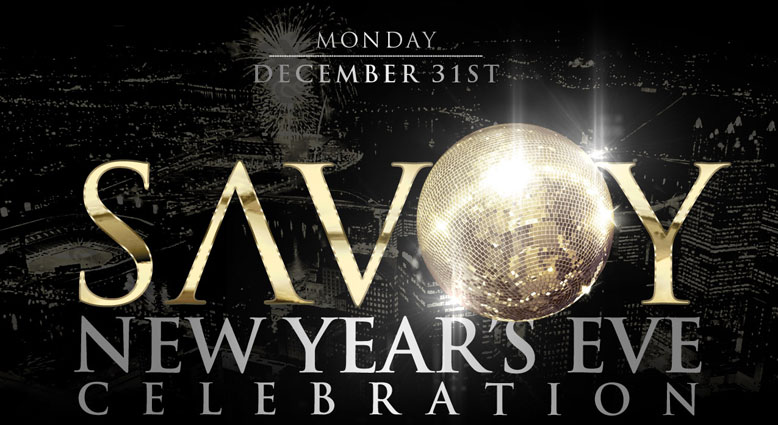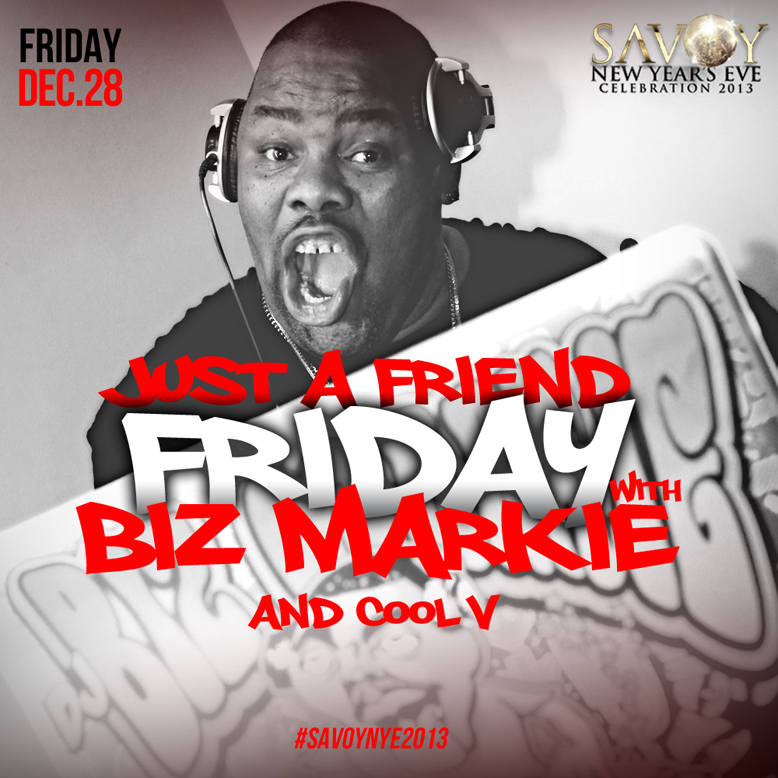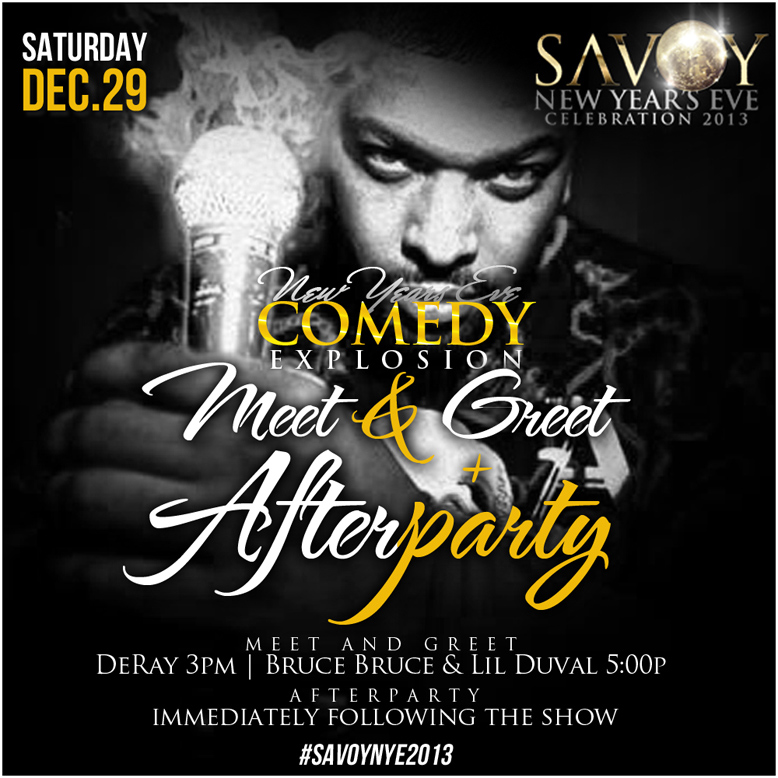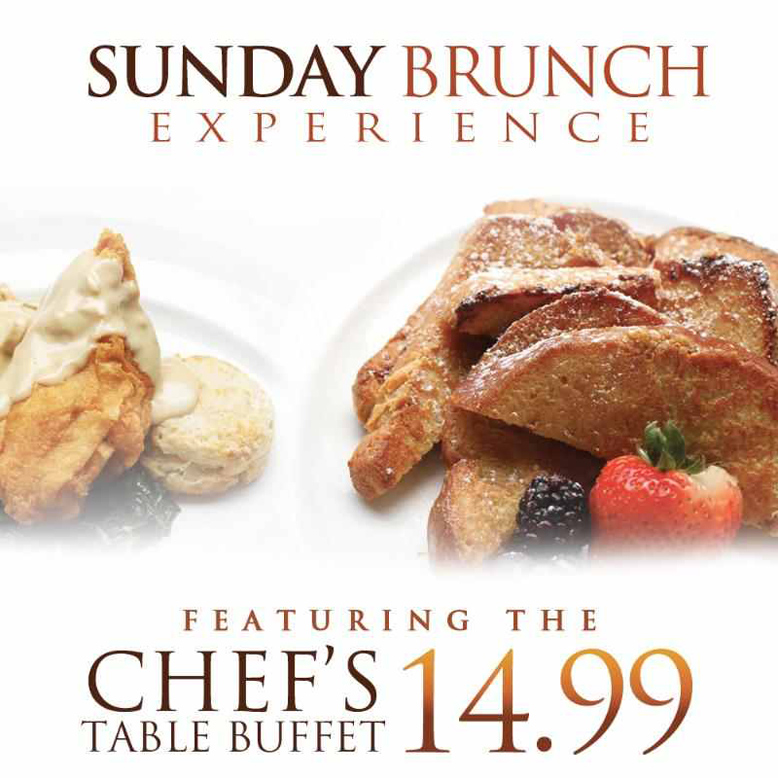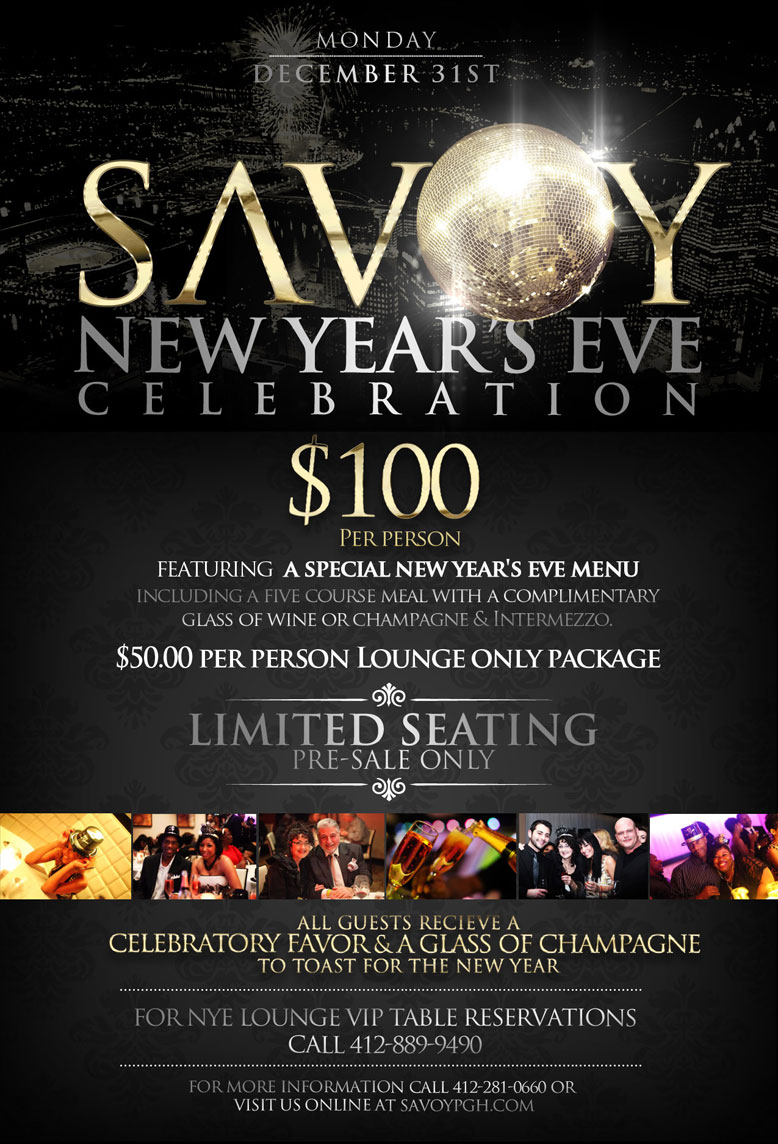 Bring in the new year at Pittsburgh's premiere dining and social destination.
New Year's Eve Dinner and Lounge Packages Now Available!
$100
PER PERSON FEATURING
A SPECIAL NEW YEAR'S EVE MENU
INCLUDING A FIVE COURSE MEAL WITH A COMPLIMENTARY GLASS
OF WINE OR CHAMPAGNE & INTERMEZZO, GUESTS WILL ALSO
RECEIVE A CELEBRATORY FAVOR AND A GLASS OF CHAMPAGNE TO
TOAST FOR THE NEW YEAR.
$50.00 PER PERSON LOUNGE ONLY PACKAGE
FOR MORE INFORMATION CALL 412.281.0660
OR VISIT US ONLINE AT SAVOYPGH.COM
HAPPY NEW YEAR'S
FROM SAVOY RESTAURANT!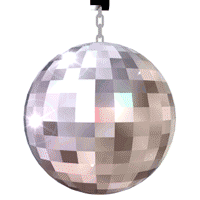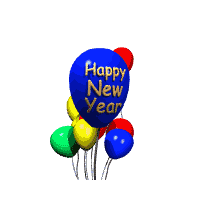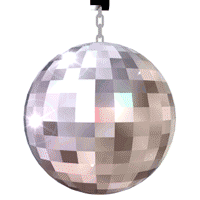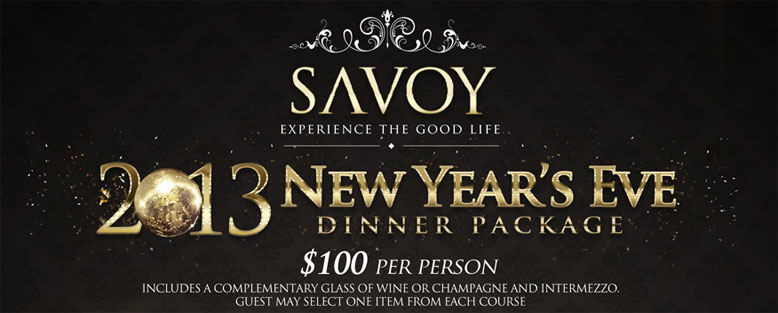 FIRST COURSE - APPETIZERS
SAVOY SATAYS
ROASTED BUTTERNUT SQUASH FILLED CHOCATED RAVIOLIS
FRIED CHICKEN WINGS FRIED ZUCCHINI MARINARA
FRIED CALAMARI & SHRIMP
STUFFED SALMON
ITALIAN VEGETARIAN VEGETABLE SOUP
SECOND COURSE - SALADS
CHOICE OF HOUSE OF CAESAR
THIRD COURSE - INTERMEZZO
FOURTH COURSE - ENTREES
JUMBO LUMP CRAB CAKES
OVER SWEET CORN WITH GRILLED RED PEPPERS, SAUTEED SPINACH & ORANGE REMOULADE
BUTTER POACHED LOBSTER & SCALLOP PASTA
LOBSTER CLAW & TAIL & SEA SCALLOPS IN FRESH BASH CREAM SAUCE SERVED OVER PAPPARDELLE PASTA
PORK THREE WAYS
PORK SIRLOIN WITH AN APRICOT THYME DEMI - PORK TENDERLOIN WITH PICKLED APPLES & SWEET POTATO PUREE
BBQ BABY BACK RIBS WITH COLESLAW
FRIED CHICKEN & WAFFLES
BONELESS BREAST, LEG, OR THIGH WITH CORN PUDDING & PENNSYLVANIA MAPLE SYRUP
YOUR CHOICE OF EITHER RED VELVET WAFFLES WITH SWEET MASCARPONE CREAM OR CLASSIC BELGIUM WAFFLE
N.Y. STRIP STEAK
COMPRESSED MUSHROOMS, YUKON WHIPPED POTATOES, HARICOT VERTS & SHALLOT DEMI
LAMB CHOPS
ELYSIAN FIELDS LAMB PERSILLAGE, SERVED WITH A MINT DEMI ACCOMPANIED BY SPINACH RISOTTO & BABY CARROTS
FIFTH COURSE - DESSERTS
CHOCATE CAKE
CINNAMON ROLL BREAD PUDDING
HOUSE MAD ICE CREAM OR SORBET
SWEET POTATO CHEESECAKE
LAVA CAKE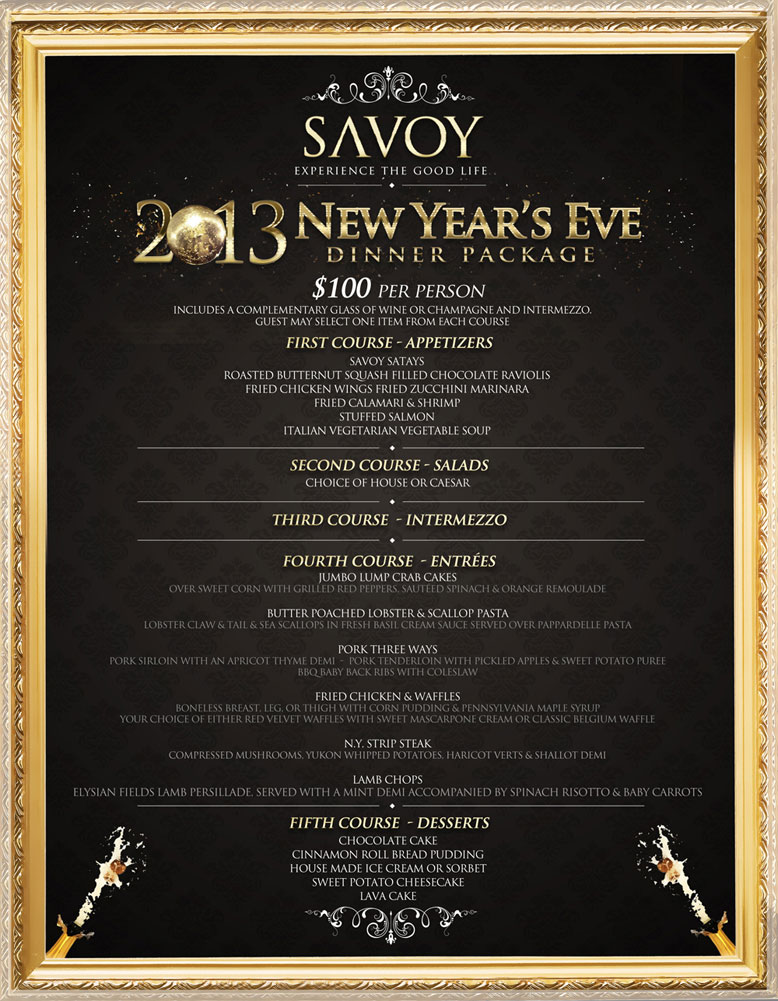 There will be limited seating and this event is pre-sale only. Dont delay, make your New Year's Eve reservation today!

HOURS OF OPERATION
Sunday Brunch :: 11am-3pm
Monday :: 5pm-10pm
Wednesday-Saturday :: Dining Room: 5pm-11pm :: Lounge & Patio: 5pm-2am
Give us a call 412-281-0660
Visit us on the web www.savoypgh.com
Dress is Business Casual.