DONATION PLDEGE LINE [SUNDAY, 12 JUNE AT 3PM ON Cii RADIO STATION]

Join us this Sunday 12 June at 3pm on Cii (DSTV Audio Ch 865) to raise funds for the BDS boycott of Israel and Palestine solidarity movement.
ISRAEL SNUBBED, SOUTH AFRICA SIGNS WATER AGREEMENT WITH IRAN

Israeli water technology is continuously marketed by the Israeli Government. However such technology is available from other countries. South Africa, for example, recently signed an agreement with Iran on collaboration regarding agriculture, water technology and desalination. Click here.
ISRAELI WATER COMPANIES LINKED TO ILLEGAL SETTLEMENTS

The majority of Israeli water companies, including Israeli State-run Mekorot, have operations in the illegal Israeli settlments and in the occupied Palestinian territories (in violation of international law). One such company is NETAFIM. South Africa's ruling party, the ANC, has specifically highlighted companies doing business in the settlements and occupied territories to be boycotted. Click here for info on NETAFIM.
SWAZILAND'S PUDEMO SLAMS ISRAEL EMBASSY WATER WEEK

ISRAELI PUBLICITY STUNT COLLAPSES - AS S.AFRICAN PREMIER NOT AT ISRAELI EMBASSY WATER EVENT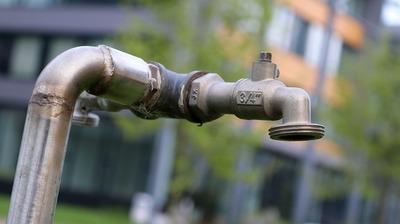 Contrary to allegations by the Israeli Embassy, the North West Premier and ANC Provincial Chairperson Cde. Supra Mahumapelo did not attend, speak at or participate yesterday's SA Israel Water Week. 
Last week Israeli Ambassador Arthur Lenk sent out invites with Premier Mahumapelo as one of the Israeli Embassy's main speakers.
Following the publication of the invite, BDS SA wrote to and raised its concerns with the leadership of South Africa's governing party, the ANC. Mahumapelo's participation would have been at odds with the ruling party's position of discouraging travel and relations with Israel due to its treatment of Palestinians (
click here for ANC policy on Palestine-Israel
). Following the letter, 
a senior South African Government official responded to BDS SA saying that the Premier's "office has either dispatched a letter to those organizers or will still dispatch it, to the effect that he is not attending and they should never have put his name on their program."
BDS SA commends the North West Premier and are glad that no senior South African government official gave legitimacy to yesterday's Israel Water Week.
Click here for more info.
PREVIOUS WATER CONFERENCE IN SOUTH AFRICA CANCELLED DUE TO ISRAELI EMBASSY INVOLVEMENT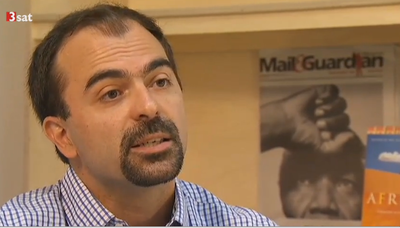 This is not the first time that the Israeli Embassy has been caught wanting. 
Earlier this year, a Mail & Guardian Newspaper water conference was cancelled following complaints regarding the inclusion of the Israeli Ambassador Arthur Lenk as a panellist. 
Following the cancellation, Lorenzo Fioramonti a South African water expert explained: "There is enough evidence to show how Israel's policies have taken water away from Palestinian communities. Hiding this through a pseudo-technical debate about water technology would be unacceptable … [W]e cannot ignore that, regardless of the specific technology the Israeli government has embraced, it is based on an unequal and often oppressive policy … Israel's alleged success in water management is a 'constructed fantasy'."
----------
The Amnesty International report "Troubled Waters—Thirsting for Justice" details Israel's discriminatory water policies against Palestinians. In 2010, the UN Human Rights Committee found Israel guilty of directly violating Palestinian human rights to water and sanitation. Click here for the Amnesty International report.
JOIN BDS SOUTH AFRICA'S
EMAIL MAILING LIST
To join BDS South Africa's email mailing list (& receive these newsletters) send a blank email message to alerts@bdssouthafrica.com
DONATE TO BDS SOUTH AFRICA
BANK: First National Bank
NAME: BDS South Africa
NUMBER: 62273997943
BRANCH NAME: Rosebank
BRANCH CODE: 253305
SWIFT CODE: FIRNZAJJ 

BDS SA, is a registered Public Benefit Organisation (PBO) with Section 18A tax-deductible status. This means that any donations made to us can be used to apply for tax exemptions. Kindly send copy of proof of payment to finance@bdssouthafrica.com for receipt.