Dear readers,

 

Good news is that about 35% of 

Bulgarian 

citizens are thinking green. They become more environmentally responsible, more informed about the new practices and they are taking real actions for waste reduction and recycling.




In this issue of our newsletter we want to attract attention to hazardous wa

ste 

that poses substantial or potential threats to public health or the environment.




Hazardous waste is one of the subjects of "Save the Planet" 2015. Ms. Ralitsa Angelova, 

Deputy Executive Director of  BalBok Engineering  

tells us about the future plans of the company and its initiatives concerning the collection and disposal of hazardous waste.




BalBok Engineering is an exhibitor of "Save the Planet" 2015. The

company 

mission is to contribute to the environmental protection and 

waste 

pollution 

prevention

 through ecological, safe and economically efficient treatment of the hazardous waste, stored or generated by industry and households.

 

 

Have a nice reading, 

Via Expo Team




 

   

+359 32/512 900    office@viaexpo.com    www.viaexpo.com 

  

 


 

 
 

 

  

 

 

 

 

      Interview with Ralitsa Angelova

      Deputy Executive Director 
● Ms Angelova, your company will take part in "Save the Planet" again in 2015. What are you going to present at the exhibition? Please, describe your new initiatives in brief.
The showcase of BalBok Engineering at the exhibition in 2015 will put the following emphasis. The first relates to the collection and treatment of fluorinated greenhouse gases and ozone-depleting substances, incl. refrigerants such as R22, carbon tetrachloride, halons etc., due to the entering into force of the prohibition to use and/or placing on the market of HCFC. We continue, of course, to provide reliable hazardous waste management services to the industry. An essential part of the company's performance is consultancy. We add to it a professional training of hazardous waste specialists. To all to whom this is of interest we are going to present the various training opportunities with us. 
● 

What are your plans for the near future?
With the Montreal protocol on Substances that Deplete the Ozone Layer, signed in 1987 serious measures are implemented worldwide. Current data indicates that there is a steady trend of recovery in the concentration of ozone, which in these recovery rates would reach its natural level by 2050. Our nearest plans are related to BalBok Engineering to contribute actively with its activities to this positive statistics.
Our success in the development and implementation of the System for collection of household hazardous waste in Sofia municipality encourages us to work on implementation of such systems in the rest of the municipalities in the country. We will continue to work on proper treatment of all hazardous waste – industrial and household, no matter how difficult it may be.
● 

On 23, 24 and 25 of October you are organizing autumn campaign in Plovdiv. What kind of hazardous waste are you going to collect?
Fortunately, not only Sofia residents can discard their hazardous waste in a proper manner – separately from other household waste. In the spring we had a three-day campaign together with Plovdiv Municipality and in June we were in Shumen. Now ahead, in October there are two three-day campaigns: from 20 to 22 October we will be with a mobile collection point in Sliven, and from 23 to 25 October again in Plovdiv.
The group of hazardous waste generated in households, includes: paints and paint related materials, adhesives, mercury and mercury-containing thermometers and other appliances, household detergents and chemicals, pesticides, acids, bases, photographic materials and last but not least – expired medicines. Packaging containing residues of such substances are also included in the group of hazardous waste.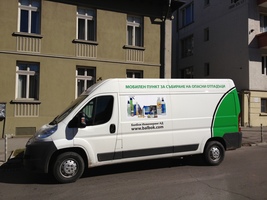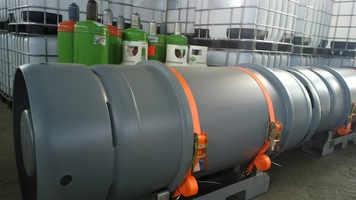 Find us on social networks: