Hey Elbow are finally back with new music.
Listen to the first single from upcoming album "Quest" out today!
:

"This single is one of the later songs that we wrote for our new album and we think that it is representing how we sounds nowadays very well. It has one foot in our old sound in a way that many of our new tracks hasn't. The first part came to us very rapidly and easy but we couldn't really move forward and finish it. Then one day in the rehearsal place we started to play a totally different idea, and realised that the two parts fitted perfect together and "Quest" was complete."
- Hey Elbow
The awarded and established exciting Hey Elbow are finally back with new material. After extensive touring in all the world following the release of their debut album, they are ready to release new material and hit the road again. The band will premiere their new tracks on a special curated show at the Iceland Airwaves Festival in November. This is the first single from an upcoming second album.

Hey Elbow took its name from an aerobics warm-up exercise they were taught while standing in the audience waiting for a show by The Knife. With their foundations in jazz and musical education, combined with an interest in noise, improvisation and freedom, they make oddly haunting pop music with a unique, big and personal expression.

Hey Elbow consists of Julia Ringdahl (vocals/guitar), Ellen Petersson (horns/electronics), and Liam Amner (drums).
2017-11-02: Bar Ananas - Iceland Airwaves - Reykjavík (ISL) 15:30
2017-11-02: Loft - Iceland Airwaves - Reykjavík (ISL) 19:30
2017-11-03: Iðnó - Iceland Airwaves - Reykjavík (ISL) 22:40
2017-11-04: Fritz Corner - Kägelbanan - Stockholm (S)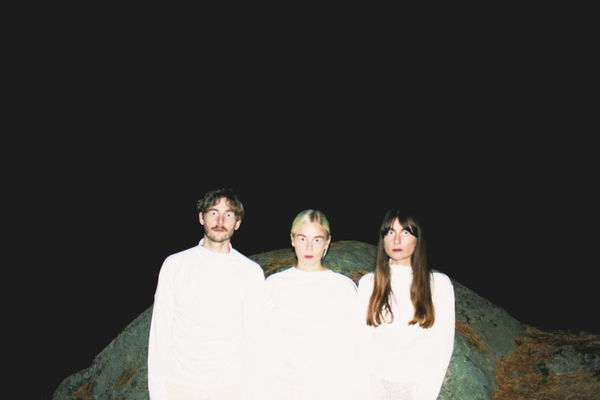 Adrian Recordings



magnus@adrianrecordings.com




www.adrianrecordings.com



Marcus Norberg and the Disappointments
The Fine Arts Showcase
Den svenska tystnaden
Boeoes Kaelstigen
Andreas Tilliander
The Bear Quartet
Surf Philosophies
Dmitry Fyodorov
Jonas Lundqvist
Edda Magnason
Björns vänner
Alice Boman
This Is Head
Lately La La
Ulf Stureson
Hey Elbow
Familjen
DÖDEN
MF/MB/
Laakso
YAST
VED
OLD
Cato
RA