Contents

---
---
..ISLAND DAZE FESTIVAL 2019..
Opening Night Friday 1st November 6.30pm
Saturday 2nd & Sunday 3rd November





---
Lovett Bay Fire Shed Dinner Dance
Saturday 2nd November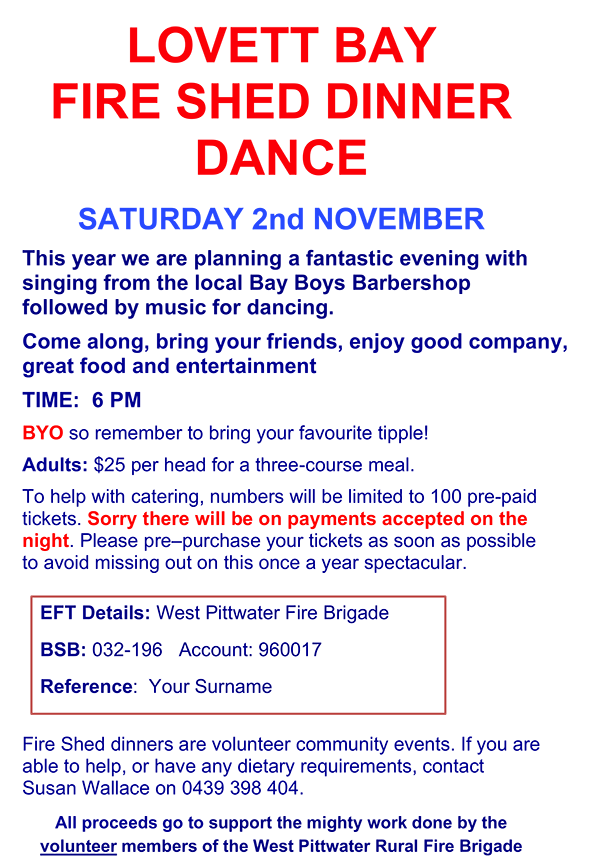 ---
Scotland Island Recreation Club
Newcomers Welcome Brunch
Community Hall 11.00-12.30
10 November 2019
Moved to the island in the last couple of years? You're a newcomer by island standards!

We'd love to meet you and give you the opportunity to share experiences and chat to each other.

We're shouting the coffee and croissants.

The focus is social but there will be 'need to know' information available if you have questions.

We'll give you a heads up about various informal social and cultural groups and events that exist on the island

It might provide inspiration for things to do and ways to get to know the community.

You can also help us by sharing what tips and information you think will benefit newcomers in future .

 
RSVP by 6 November for catering purposes
haskellrosemary@gmail.com  phone 9979 3301
 
for more info – www.scotlandisland.org.au



---
WPYC Commodore's Cocktail Party

Saturday 9th November from 6:30

---
Local Public Bus Services to be Privatised:
Critics state there will be routes cut, less and poorer services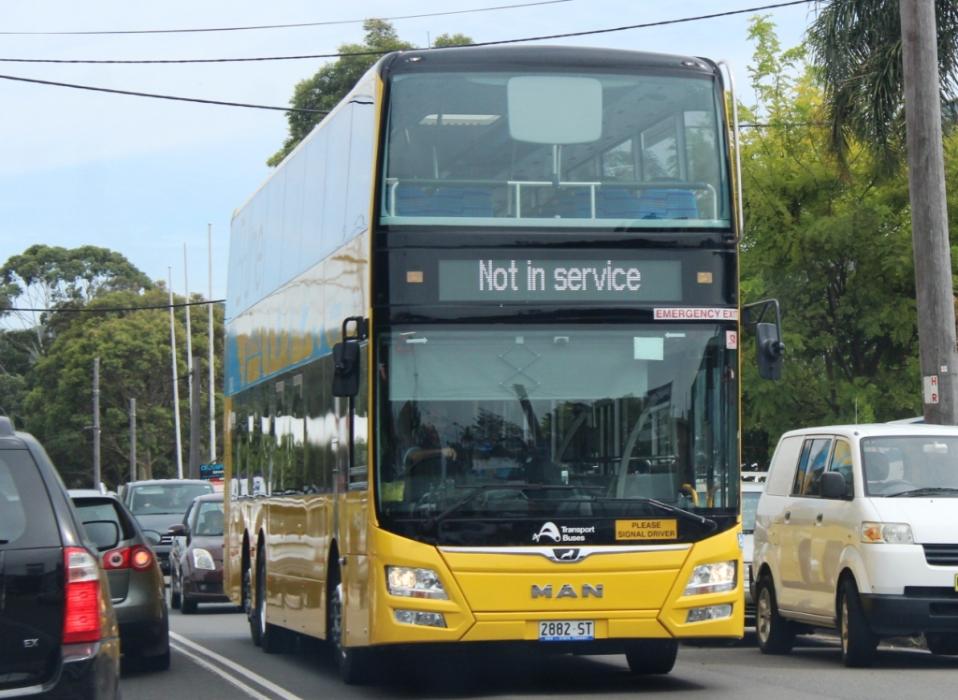 The NSW Minister for Transport Andrew Constance announced on Thursday, October 24th, 2019 that public bus services for the northern beaches (and Pittwater) will be privatised.


The Government will invite the world's leading public transport operators, Australian and international, to bid for contracts for 13 of Sydney's bus contract regions over the next three years. This will include the three remaining State Transit operated regions.

Mr Constance said a competitive tender of all Sydney metropolitan bus contracts will enable the NSW Government to reinvest more into delivering better services to commuters.

"We know customers want more buses, more often, as well as a mix of bus services that cater to their needs. This includes high-frequency services on major routes, like the B-Line, and frequent direct options such as on-demand services for short, local trips." Mr Constance said this week

"The NSW Government will engage with the private sector to transform the current, one-size-fits-all model of service delivery, to one with multiple service types including high-capacity routes and local and on-demand travel."

Contracts for the three remaining State Transit Regions 7, 8*, and 9 – covering Ryde, Gladesville, the Northern Beaches, Lower North Shore, the CBD, and the Eastern Suburbs will be included and be put out to tender by early 2020.

The NSW Government will continue to:

    own State Transit buses and all other assets such as depots,
    regulate timetables, safety, and service priorities, and
    set fares as they are today, under the Opal system.

The reform will also see Sydney's ageing diesel bus fleet replaced by electric vehicles to reduce the impact of buses on the health and environment of our city.

"Making the switch to an entirely electric bus fleet will deliver huge benefits to the community in terms of reducing air and noise pollution, as well as our incredible drivers," Mr Constance said.

"As part of this process, we will challenge the industry to begin an ambitious transformation of our bus fleet from particulate emitting diesel to zero-emission buses.

"The experience of other leading European cities demonstrates that a rapid transition to zero-emission buses is possible and I have asked Transport for NSW to work with operators and bus suppliers to develop a plan to transition our fleet as part of the tender process.

"Zero-emission buses are becoming the standard with the significant environmental, health and operational cost benefits being experienced now in cities like London, Paris and Amsterdam.  As a truly global city Sydney deserves the same."

Mr Constance said there would be jobs for the majority of State Transit award staff with the new operator(s), including all bus drivers and maintenance staff, whose jobs will be guaranteed for two years. These staff will also transfer with all their accrued entitlements such as annual leave, sick leave, long service leave, superannuation and their three-year travel pass.

"Today's announcement is not a reflection on the performance of State Transit bus drivers who have been doing an excellent job dealing with the strong surge in passenger numbers and demanding road conditions," Mr Constance said.

"We expect more jobs for bus drivers to be created due to the extra services that will be provided.

"We have started engaging with all staff and their union representatives about today's announcement, and will continue this right through the tender and transition process."

The NSW Green state the government is placing corporate profits ahead of the needs of local residents in its sell off of the Northern Beaches bus system.

Northern Beaches Greens convenor Miranda Korzy called on local state MPs to ensure the decision is reversed.  

"Public transport should run for the benefit of the community – not so a private company can make a buck," Ms Korzy said.

"Forcing residents into their cars or Keoride by reducing the number of stops on the B-line was a precursor to the sell off - so private operators will have a minimal number of stops to service.

"Wait now to see other local services cut or fares rise – especially those with fewer passengers, later at night or to the farther reaches of the peninsula."

NSW Greens Upper House MP and Transport spokesperson Abigail Boyd said the Liberals sell-off of the three remaining publicly - operated bus regions in Sydney spells disaster for affected communities with commuters expected to suffer from more delays and poorer service. 

"Once again the NSW Liberal-National government has put corporate interests ahead of getting commuters to work on time," Ms Boyd said.

"Every time this government has sold off public transport services it has seen decreased patronage, more delays and lower commuter satisfaction.

"In Newcastle after the sell-off patronage dropped 7.75%. Over a year later it's still a disaster."

"In the Inner West the same story played out with buses running on time dropping from 93.5% to 90.5%. 

"Yet they want to repeat this failed experiment on the Northern Beaches, on the North Shore and in the Eastern Suburbs.

"If Andrew Constance and the Liberals were serious about busting congestion they would be investing in our services to deliver world class, publicly-owned, transport solutions.

"And that would mean not just flogging off our infrastructure to the highest corporate bidder." Ms Boyd said.

The government cited poor performance of buses run by State Transit as justification for its decision to privatise services in the inner west last year. Since then figures from the state's transport agency have shown the punctuality of buses in the inner west have worsened since the private operator replaced State Transit.

The running of Sydney's government-owned ferries was placed in private hands in 2012. The government is effectively moving to privatise the operation of the Bankstown rail line through the inner west from Sydenham to Bankstown by converting the railway to carry single-deck driverless trains.

The expected announcement comes one day after local state MP's announced an extension of services for commuters to the northern beaches hospital.

On Wednesday Member for Pittwater Rob Stokes said route 155 services from Bayview to Narrabeen will be extended to the Northern Beaches Hospital, creating a new direct link from Pittwater to the Hospital via the Wakehurst Parkway between 7am and 8pm each day.

"I am pleased we can deliver this new service which will use Wakehurst Parkway as a scheduled public transport route for the first time," Mr Stokes said.

"The 155 extension will provide more than 180 new trips each week between Pittwater and Northern Beaches Hospital and will be an additional option for passengers connecting to Chatswood."

The extra B-Line services and extended route 155 will commence operations on 17 November.

Report and photos A J Guesdon


*region eight covers the lower north shore and northern beaches.

Source:
Pittwater Online News
October 27 - November 2, 2019: Issue 426

---
Morning Bay couple Peter and Rachel Dulson are holding their 1st photographic Exhibition in November at a gallery in Willoughby?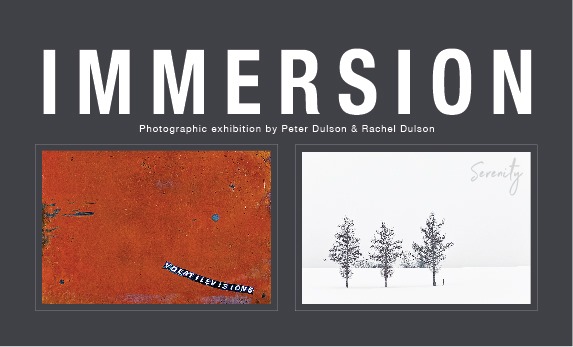 Click image for more details
OPENING NIGHT - you're invited!
Wednesday 13 November 6pm - 8pm


VENUE
Incinerator Art Space
2 Small Street, Willoughby  NSW  2068


EXHIBITION OPENING TIMES
10am - 4pm 13 November until 1 December

Closed Monday and Tuesdays


---
The Co-Op Club Presents
November 2019 Bookings
Church Point Cafe -  Artists play between 3:30 - 6:30pm
Sun November 3:  MITCHELL ANDERSON BAND

The MITCHELL ANDERSON BAND.  Mitch is quite simply one of the best white soul singers of our time. With his emotionally charged and heartfelt performances he won the hearts of millions of people here in Australia and around the world when he won as a top finalist on the 'Voice' on team Seal.  Following the Voice journey he has continued to write a number of fabulous original albums and perform sellout shows wherever he goes.  Mitch's shows are always filled with a frenzy of people overcome by his infectious soulful joy and who just can't help but get up and 'move to that groove!!' He always brings with him a star-studded band including the amazing Harry Brus on Bass, Amarnath Jones on Guitar & Keith Sullivan on Drums.






Sun November 10

: THE KATE LUSH BAND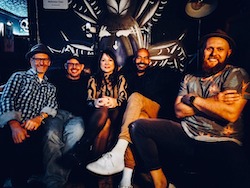 THE KATE LUSH BAND are bringing their stellar band to the Co-Op with special guests incl. the amazing John Pennings on Trumpet! Think Soul Anthems, Funky Blues, R&B with a dash of New Orleans Grooves.

They are bringing a whole bunch of new tunes from their U.S. #1 Roots Music Report & #1 Aust. Blues & Roots album HEADLINE as well as a whole bunch of songs from STEVE MILLER, JOE COCKER, KOKO TAYLOR , TEDESCHI TRUCKS, CLAPTON & GERRY RAFERT

Think Susan Tedeschi with a dash of Aretha's Soul & Bonnie Raitt's harder rock edge. Feat: Matt Roberts – Guitar and vocals, Tony Boyd – Drums, Darryl Walker – Bass and Wes Harder on Hammond, Keys and vocals.

Sun November 17: THE REBECCA JOHNSON BAND
The Co-Op Club is very happy to welcome back THE REBECCA JOHNSON BAND.  Rebecca is renowned for her unique bass playing technique and has been compared to Mark King (Level 42) and Flea (The Red Hot Chilli Peppers).  Over the years she has played and toured with numerous artists including  Richard Clapton, Margaret Urlich, Ian Moss, Ganggajang, Vanessa Amorosi Jenny Morris and many many more.

The band includes Con Settineri (drums), and James Vertley (Guitar) and they play music for all tastes, from 'easy listening laid back classics' to having the dance floor pumping with songs from 70's funk to today`s contemporary hits as well as some rock & roll, reggae and latin rhythms. Songs include- Stevie Wonder, James Brown, Jon Cleary, The Meters, Chaka Khan, John Mayer , Jessie J, Bob Marley, Macy Gray, Prince, Joss Stone + Aussie classics, current hits and many more.

Sun October 27th
: Narelle Lewis Band - Killer House Band *Bluesy Soul*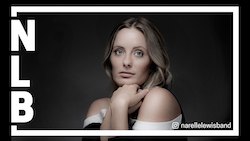 The NLB! Don't miss the The Co-Op's sell out house band. Every month is a full house, come and find out why!  Fronted by the amazing NARELLE LEWIS with her soulful R&B gospel blues voice covering some of her favorite artist, from Bill Withers to Beth Hart. Narelle is backed by Andrew Snow on guitar and vocals, Jason Smith on bass guitar, Aiden Danser on the Nord/keys, and Chuck Bradley in the engine room. No doubt tables will fill quickly, so grab yours & join us for a fabulous afternoon of great music!

The Waterfront Café's Co-Op Club presents the finest live music North side of the bridge from 3.30pm every Sunday. Come and immerse yourself in some wonderful music by the waters edge with great friends, your favourite beverage, some wonderful music and a huge range of delicious menu specials. 
1860 Pittwater Rd Church Point – bookings 99796633
www.facebook.com/thecoopclubchurchpoint
www.waterfrontstore.com.au

---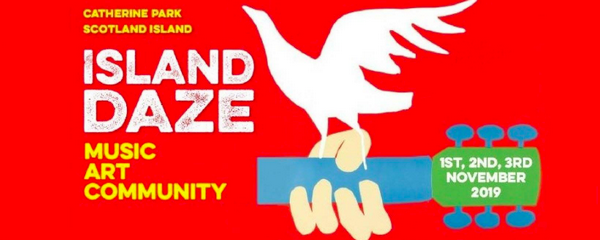 Join me for Yoga on Sunday at Island Daze!
There won't be a Saturday yoga class this weekend due to Island Daze.

But you have some good alternatives!
Saturday
10am in the Workshop Tent : Tai Chi with Jay
Beginners are welcome. If you've never explored the benefits tai chi, now's your chance!

Sunday
10am in the Workshop Tent: Yoga with Nadine
A gentle practice - pranayama and restorative poses to recover from Saturday night boogie.

Plus lots of other great activities to explore!



All workshops this weekend will be free if you have already donated to crowd funding (you can get your wrist band on the day) or $25 per family for the whole weekend.



If you are coming to yoga, bring your own mat as we'll have a limit on those we have to share.

Hope you can join us!
See you there
Nadine


nadine@consciouslifeyoga.com.au





---
Apple Tree Therapy
November Workshops on Scotland Island
Click images to download flyer

---
Sailing Yacht 'Free Spirit' for Sale
She is currently on a private mooring close to Bells and if you are interested I can arrange a
viewing.
Offshore residents may be eligible to inherit the mooring.
1991 Hartley Cape Bay 45
If you are looking for a comfortable live-aboard cruiser then Free Spirit should most definitely be on the list.
Huge living space with plenty of storage and hanging lockers.
Large forward vee berth with separate toilet and shower.
The galley is well designed and laid out and the saloon is spacious for entertaining guests.
The timber work throughout is in great condition, as is the Mitsubishi 60hp engine with only 450 hours.
There is ample power with 9 x batteries, 4 x house, 3 x start and 2 for the anchor winch.
Charging is covered with 600w solar panels.
LED lighting throughout ensures low consumption.
She has a large comfortable cockpit with solid dodger and Bimini.
Extensive maintenance and enhancement documentation available.
Please contact Markus on markusplattner@gmail.com or 0473 435 690 for more information.





---
---
The Local Guide
Community Information
Scotland Island Web Site -
www.scotlandisland.org.au
Scotland Island Residents Facebook Page -
click to go to Page
Scotland Island Rural Fire Brigade

- 9999 4404 - http://www.sirfb.org.au
West Pittwater Rural Fire Brigade


http://www.westpittwater.com.au/rural-fire-brigade/WPRFB-contacts - 9997-3795
Offshore Photo Gallery - offshore gallery
Scotland Island Residents Association (SIRA) Membership details - click here for details
West Pittwater Community Association (WPCA)

-
www.westpittwater.com.au
Scotland Island Emergency Non-potable Water
Agreement for Sale of Non-potable Water
SIRA Membership Application
Emergency Non-potable Water Guidelines
General Information, Map & Contacts
http://www.scotlandisland.org.au/community/emergency-water/
Scotland Island & Offshore Children's Services (SIOCS)
Long Day Care at The Island Kindy in Catherine Park
Days of operation: Monday, Tuesday, Wednesday & Thursday
Times: 8.00am - 6.00pm
Before & After School Care
8.00am until walked to school ferry - collected from school ferry until 6.00pm
Vacation Care, Casual Care and Playgroup on Fridays
Hire the Kindy for Birthday Parties
Please call

02 9979 7856

or email SIOCSdirector@gmail.com
Facebook: https://www.facebook.com/theislandkindy
Website: http://scotlandislandkindy.business.site/
Scotland Island Community Hall Bookings

:  Lucy Gregg M: 0424 233 674  or hall@sira.org.au
Pittwater Online News

-  http://www.pittwateronlinenews.com
Tick Fact Sheet
TUG Waitlist   (Tennis User Group) - Application Form
---
Transport
---
Real Estate
---
Services, Clubs & Accommodation
Justice of the Peace

- Bob Mitchell (Mackerel Beach) - 0419 745 628
Justice o

f the Peace

- Tony Hendel - 0419 242723
Justice of the Peace

- Andy Derijk - Elvina Bay 0418 613 890
 

Justice of the Peace  - 

Lexie Le Blang 0418399674 or 99992574
Justice of the Peace  - 

Graham Stenner - 0407216405
J

ustice of the Peace  - 

Carolyn Milani - 0409914699
Pittwater Community Arts Inc.

 - Enquiries Lorrie Morgan 9997 8079  lorriemay@bigpond.com
Peninsula Music Club

- enquiries Janice Tuynman - 99991937 - jt@swift dsl.com.au
Woody Point Yacht Club

-  http://www.wpyc.com.au   commodore@wpyc.com.au
Royal Prince Alfred Yacht Club

-

02 9997 1022

  http://www.rpayc.com.au/  
Royal Motor Yacht Club

- http://www.royalmotor.com.au/ 02 9997 5511
Scotland Island Lodge

- Bed & Breakfast - 02 9979 3301 or  http://www.scotlandislandlodge.com.au 
Pittwater Youth Hostel

 - (02) 9999 5748 (8-11 am and 5-8 pm)
http://www.yha.com.au/hostels/nsw/sydney-surrounds/pittwater/ 
Handy Service

- "No job too small"  - Call Alan 0447 775 541
Electrician Wayne

on Scotland Island 0418 229 277 - offshore community sparky - www.sparky.com.au
David Walsh

-

Graphic Design

-

Custom Made Sculpture

- 0404 239 212 - ital2@optusnet.com.au
Dog Wash & Grooming

- Call Jenni: 0450 444 100 or Email: jena50@hotmail.com
Free Pump Outs for Boats

- Council with RMS installed a pump out at Careel Bay wharf
Top water purification system installed for offshore homes:

  Call Juliette 0418349448
Solicitor - Rachel Carter - Carter O'Neill Legal - 0406 239 946
Island Based Domestic Cleaner

 - Kath - 0405097424 - kathando@yahoo.com
Building Design and Drafting Services

  - Samuela Madej – Murphy ph. 0450331573
email: samuelamadej@gmail.com
Architect / Drafting / 3D sketches / Council submissions services

- Sabrina Phillips, NSW Architect 0426223407  - sabrinaaphillips@gmail.com
Qualified Deep Tissue & Swedish Massage

- Mona 0490701213
Island Based Cleaner - Uses predominantly Organic & Natural Products

- Mona 0490701213
Broken Bay Barges & Sydney Commercial Diving Services

 - Brent Taylor - 0409 269 404 - taylordmarine@gmail.com

J&M Property Care

- Jamie - 0488665 685, Michelle - 0402 942 063 - Brochure - michellesala00@gmail.com

---
Island Classes (Fitness, Dance, Art etc)
Pilates, Meditation and Group Fitness

with Patrice -  0406 483 036 patrice.corrie@gmail.com
Art Classes

- drawing and painting in oils, acrylics and mixed media - Marion 0431 457 431
Dru Yoga

- Tuesday 9.00 to 10.30 Tuesday morning - Phone Katya on 0414 187 916
Outdoor Circuit Training Classes on Scotland Island

-

Lowri Dwyer

- 0450 201 650 - lowri_89@icloud.com - https://www.facebook.com/lowri.dwyer/
Dynamic Yoga

Saturdays from 8.30am - 10.00am.


Drop-In Easy Hatha Yoga

- Monday Evenings 7:00pm - 8:15pm

---
Groups
Green Group For Catherine Park

- Run by SIOCS - Emmie Collins on 0405 330 781
Parents & Kids Groups Playgroup

- Run by SIOCS - email Emma trysemz@tpg.com.au
Catherine Park Bush Care Group

, 2nd Sunday @ 9.30am, Sharon Kinnison @ 9997 6017
Island Thinking Group

-

Roy Baker, 9999 6891, roybaker99@yahoo.com
---
Government Organisations
---
Airlines, Buses and Railways
---
Weather
Pittwater Weather
Scotland Island Tides, Moon phases, Sunrise & Sunset
Local Weather Forecast
Radar weather for Sydney (128k circle)

---
Emergency Contact Numbers   
ALL EMERGENCIES (Police - Fire - Ambulance)
000
Police Assistance Line & Information
13 1444 or 9281 0000
Broken Bay Water Police
9910 7899 or 0412 162 093
Marine Rescue Broken Bay - Weekend
(02) 9999 3554 - (02) 8411 1121
Marine Rescue Broken Bay - VHF Radio channel
VHF Radio Channel: VHF 16
27MHz Radio Channel: 86 or 88
Scotland Island Rural Fire Service 
9999 4404
Elvina Bay Rural Fire Service
9997 3795
Lovett Bay Rural Fire Service
9979 1612
Mackerl Beach Rural Fire Service
9974 1162
Rural Fire Service Headquarters Terrey Hills
9450 3000
NSW Fire Service General Information 9265 2999
9265 2999
Rural Fire Service General information
9450 3000
State Emergency Service, Warringah/Pittwater SES
13 25 00 9486 3399
National Parks & Wildlife Service: 000, general information
9457 9322
Dept of Community Services: general information
9977 6011
Sydney Water
132 090
Energy Australia
131 388, (ah) 131 909

---
---
A complete set of past electronic newsletters since May 2000 can be found and read at https://ymlp.com/archive_gesgjgm.php  or by clicking here or by visiting the Mona Vale Library.


The Island website is at www.scotlandisland.org.au




---
To Contribute
If you would like to contribute to this newsletter it's easy!. Send an e-mail to the editor (editor@scotlandisland.org.au) or by clicking here. Type your contribution (100 words or so would be fine) and assuming it is of general interest to the community, does not include matter of a political nature and is not offensive, it will appear next month.
Subscription Information
To get on and off this newsletter,

click here

or got to:

http://www.scotlandisland.org.au/signup .


To change your address, click the 'modify' link at the bottom of this newsletter or send an email to the

editor@scotlandisland.org.au


---
Follow the PON
---
The Online Local Contacts Guide
Click HERE to load
---
T

he

Editor

and the publisher disclaim responsibility for any injury to persons or property resulting from any ideas, articles or products referred to in this publication. Further, t
he views expressed in this newsletter are not necessarily the views of the Scotland Island Residents Association (SIRA), or the Western Pittwater Community Association (WPCA)
---