Development Fund

As you know, The BHAF manage a development which you are able to apply for grants from.

Applications should be for projects that

Benefit of the whole site
Improve the visual impact of the site for allotment holders and non-allotment holders
Improve the facilities for all plot holders on the site
Encourage greater community spirit on site
We are particularly interested in funding projects that will benefit Allotment Associations or encourage Associations to form.

Last year we paid for;

A new roof for the store hut at Lower Roedale

A new community shed for the new Associationat Whitehawk and Craven Vale

Raised beds at Peacock Lane

A Community shed at St Louie Home

An Apple Press for Roedale Valley


Please get in touch with us regarding ideas for your site.
There is an application form here.

Dont be put off by the form. Its not hard to fill in and we will be able to help with any good ideas.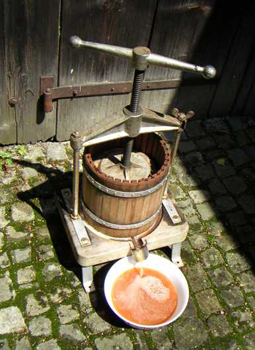 Apple Pressing


Regarding the Apple Press that was Bought for Roedale Valley, Site Reps Andrew Amos tells us it is available for other sites to borrow in the Autumn;

"The Apple Press is available to be used for communal 'apple pressing days'. It can be borrowed by site reps and allotment societies (but not for allotment holders or members of the public) contact Amos on 07786 487511 for details. Also we can deliver and demonstrate how it works for a small fee."

An Apple pressing day is a great way to encourage community spirit on your sites. Its also great fun and you end up with lots of lovely apple juice.

Best Regards,
Mark Carroll.
for BHAF Committee

---
---