Colorado Springs...We Have Lift Off!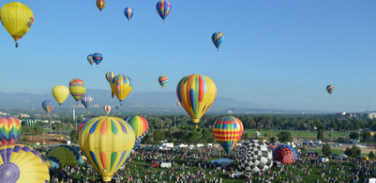 For more information and to make a reservation,
visit
HoldenHouse.com
or call 888-565-3980 to speak personally to an innkeeper.
Reservations can be made via our website 24 hours a day.
*Remember, only when you #BookDirect through our official inn website at
---
While the Anniversary of Apollo 11 was this year and landed us on the Moon, we have a lift off of our own, right here in Colorado Springs from August 31st to Septem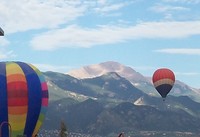 ber 2nd! Check our availability on Labor Day weekend by visiting our website.
Our annual Labor Day Lift Off is a great tradition in the Pikes Peak Region that continues each year. The event features the Balloon Glow each evening and the morning Lift Off of the balloons at Memorial Park, just a short drive from the doorstep of Holden House.
The best part? It's FREE to see!
---
INN THE KITCHEN WITH HOLDEN HOUSE
Breakfast En Suite for your Sweet? At Holden House, one of our options is a breakfast served in the privacy of your own suite for just an extra $15 per day. While breakfast is included when you dine with us in the formal dining room, this is a great option for a relaxing morning. Just ask about the "Romance Package" or select it when you book online. Try our delicious recipe here and take a taste of Holden House home with you!
Ingredients:
12 - 12 oz. size Quiche Dishes
13 eggs (1 per person and 1 extra)
1 1/2 package (16 oz. size) frozen spinach
1 cup shredded Swiss, jack or mozzarella cheese
Cooked and crumbled turkey breakfast sausage
Directions: Grease quiche or oval rarebit dishes with non-stick coating. Beat eggs, milk and flour together and set aside. Evenly divide thawed spinach and place into bottom of each quiche dish. Pour egg & milk mixture over spinach, top with shredded cheese, lay crumbled sausage over cheese and sprinkle with a dash of Italian seasoning and dash of nutmeg. Egg mix should fill up dishes 1/2-3/4 full. They will fill up more as spinach thaws and dish cooks.
Temp. & Time: Bake in a 375 degree oven for 30-40 minutes or until quiche is firm and slightly brown on top. Remove from oven and place on a plate with garnish of fresh parsely. Option: add a side of sour cream, marinara or salsa if desired.
Number of Servings: Makes 12 and can be adjusted to make less servings.