SUBMISSIONS OPEN NOW!
for a First or Second Book by a Woman
Prize: $1000 and publication
Submit manuscripts between August 1 and November 15, 2019
We've switched to using
Submittable
for accepting manuscripts, and entries
are already coming in. Please consider sending us your work!
Winner of the 2019 Perugia Press Prize
for a first or second book of poetry by a woman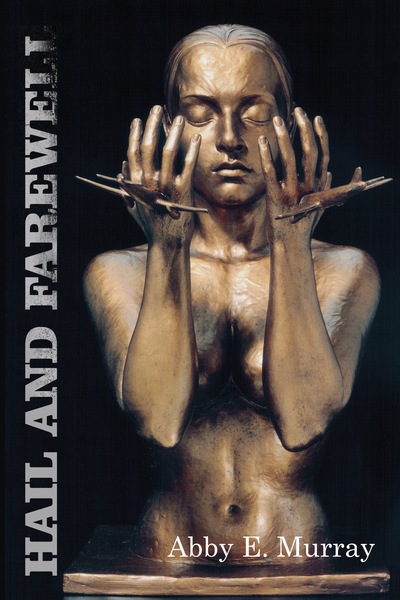 Cover art by Meredith Bergmann / Cover art photo by John Bigelow Taylor
In an artist's note in the book, Bergmann writes about her sculpture,
"

Response to Random Murder I: September 11, 2001, New York City, 2,996 dead":
"The image of the woman came to me when I was thinking about the Houris, the virgins who were supposed to be waiting for the terrorists in Paradise, and what a travesty that idea made of all that is truly feminine.  I imagined them being greeted by this woman, instead: a human being who has survived and absorbed an attack."
Some other events in support of Hail and Farewell:
Hail and Farewell Book Launch
Friday, October 11, 6:00-7:30
Threads of History: A Creative Conversation About Military Life
Thursday, November 7, 2:30-4:30
featuring Craig Hall, Abby E. Murray & Karen Skolfield
Westfield State University, Westfield, MA
Thursday, November 7, 7:00-8:30
featuring Abby E. Murray & Ellen Doré Watson
Mocha Maya's Café, Shelburne Falls, MA
Conversation with Smith College Students
Friday, November 8, 12:00-1:00
Smith College Poetry Center, Northampton, MA 
Veterans Day Poetry Reading 
Monday, November 11, 7:00-8:30
featuring Pamela Hart, Abby E. Murray & Fran Richey
McNally Jackson Books, 
Southstreet Seaport Location, NYC
PO Box 60364, Florence, MA  01062