Advertise in this newsletter and reach thousands!

List your property or activity!
Add your Event to our Calendar
From your "Colorado's Best Deals" Email Announcements subscription.
Happy New Year everyone! Ski season in Fourteener Country is off to a great start. Both Monarch Mountain and Ski Cooper have been getting a ton of snow. Both mountains are family friendly, affordable, and fun for every ability level.
There is a lot more to do in Fourteener Country than just ski and snowboard. Soaking in the hot springs, snowshoeing, snowbobiling, ice fishing, xc skiing, and shopping are just some of the things to do here. Come enjoy mountain town life in the winter.
Here are a few of the things happening this January.
Great Deals at Ski Cooper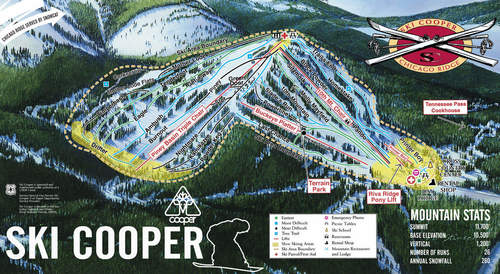 Beginning in January Ski Cooper will offer some great weekly deals and ski ticket discounts. 
2fer Tuesdays - buy 1 ticket get 1 free
$30 Thursdays - adult lift tickets are only $30 
Ski Cooper is known for incredibly soft all-natural snow and enough terrain variety for everyone. They have a down-to-earth laid-back atmosphere, family-friendly vibe, smiling faces, great food & drinks, and prices that allow you to bring the whole family. It all boils down to this: Ski Cooper brings you the very essence of the authentic skiing experience, with none of the frustrating baggage that you'll fight through at the mega resorts. Cooper is truly The Heart of Skiing in the Heart of the Rockies.
National Mining Hall of Fame & Museum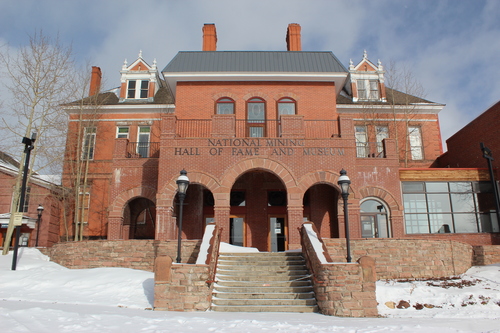 The National Mining Hall of Fame and Museum's mission is to "tell the story about mining, its people, and its importance to the American public."
Known as the "Smithsonian of the Rockies" and the "Premier Showcase of American Mining," the National Mining Hall of Fame and Museum houses 25,000 square feet of interactive and informative exhibits showcasing an amazing collection of mining's colorful history. The National Mining Hall of Fame and Museum is a monument to the memory of the men and women who pioneered the discovery, development and processing of our nation's natural resources.
Open Year Round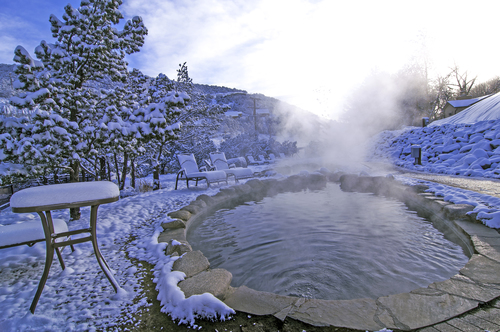 Soaking in one of the area's natural hot springs after a day of playing in the snow can't be beat. 
The Native Americans fiercely believed the hot springs nestled in the Rockies were sacred. Capable of healing, of cleansing the spirit and the mind as well as the body. White man caught on to the healing properties of these geothermal and mineral springs, and came often to soak away physical ailments of the time. Now you can experience the soothing waters of the high mountains as well. Need an entire weekend in a spa resort to melt away the tension of the season? We have that too.
Whether you're looking for a pool to take a dip in, or a secluded mineral hot spring to go and soak your cares away in, you'll find it in Central Colorado.
Colorado Snowmobile Club Convention and Annual Ride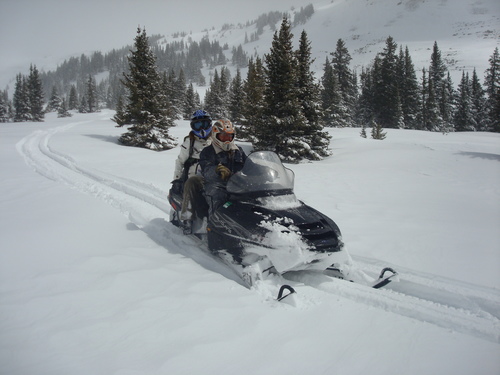 The 2016 Convention is being hosted by the Heart of the Rockies Snowmobile Club and Buena Vista Snowmobile Club in cooperation with Mt. Princeton Resort and Spa on January 22-24, 2016. This is a beautiful spot and promises to be a great weekend. Don't delay in making your plans. 

Check out our 
Facebook page
 for the latest special offers, amazing pictures, and upcoming event information.