14TH ISRAELI APARTHEID WEEK CAMPAIGN (12 - 18 MARCH 2018)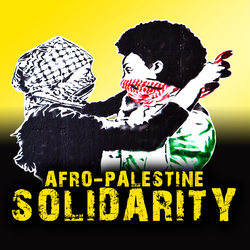 The South African leg of this year's 14th international Israeli Apartheid Week campaign will take place between the 12th and 18th of March 2018. #IsraeliApartheidWeek is an annual series of self-organized rallies, protests, lectures, cultural performances, concerts, sports events, films and workshops held in over 250 cities, communities and campuses across the globe. "Afro-Palestinian solidarity" is this year's #IsraeliApartheidWeek 
theme
. 
The campaign is endorsed, in South Africa alone, by more than 110 organisations, unions, embassies, youth movements and other groups including our country's governing party, our largest student formation and our largest trade union federation. #IsraeliApartheidWeek has previously hosted former South African president Kgalema Motlanthe, our National Speaker of Parliament Baleka Mbete as well as several Government Ministers, Mayors, Ambassadors, sports-people, artists, actors, comedians and other prominent South Africans.
Click here if you would like to endorse or get involved in the campaign.
MEET THIS YEAR'S IAW SPOKES-PERSON: JUSTIN DE SWARDT
Justin de Swardt (20) has been involved in human rights work since the age of 15. He is studying at the University of Pretoria towards a Bachelor of Arts majoring in Law and English. Justin has bad taste in movies and books but is a committed activist - including in 2014 publicly challenging, as an Afrikaans speaking person, Steve Hofmeyer's "racial venom". We look forward to Justin representing this year's #IsraeliApartheidWeek campaign!
MEET THIS YEAR'S IAW NATIONAL CONVENER: MICHIA MONCHO
Michia Moncho (31), is from the diamond capital of the country, Kimberley, where she has been involved in youth and gender activism for over a decade. Moncho, who is a fan of house music, dislikes romantic comedies but firmly believes in Che Guevara's words that a "true revolutionary is guided by a great feeling of love". It's this love that drives Moncho in championing international solidarity campaigns, including the Palestinian struggle against Israeli apartheid. We look forward to Michia leading us in this year's #IsraeliApartheidWeek!
ISRAELI APARTHEID WEEK -DIVERSE & MULTI FAITH!
For the 14th year, South Africans from various racial and religious groups, including members of the Jewish, Hindu, Christian, Tamil, Muslim and other communities, will participate in #IsraeliApartheidWeek.  A group of Jewish Israelis have written an open letter urging South Africans in general and members of the South African Jewish community in particular to participate in IAW (click here). The Grand Mufti of Jerusalem has written a letter to South African muslims and clergy to participate in #IsraeliApartheidWeek (click here) and, writing from the Holy Town of Bethlehem, Palestinian Christians have publicly called on South African Churches to participate and support #IsraeliApartheidWeek (click here). In addition, a member of the Hindu faith who travelled to Palestine wrote this article during last year's #IsraeliApartheidWeek (click here). 
SOUTH AFRICA SLAMS ISRAEL AT THE UNITED NATIONS AS THE ONLY APARTHEID STATE IN THE WORLD TODAY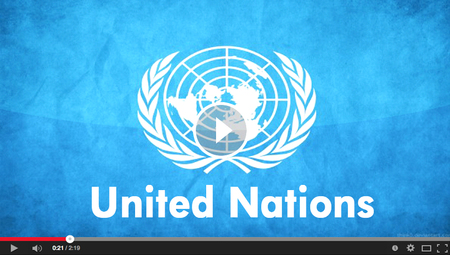 Last month at the United Nations, South Africa slammed Israel as "the only state in the world that can be called an apartheid state." SA diplomat Dr Clinton Swemmer, s
peaking at the UN Human Rights Council's Universal Periodic Review,
 went on to make several reccomendations: Israel halting its settlement construction, ceasing its "arbitrary detention of Palestinian children" and
 ending its racism against Africans. 
Click here for short video.
This is not the first time that South Africa has called out Israel for its Apartheid policies against the indigenous Palestinians. In 2014, the South African Government called "upon the Israeli government to cease their activities that are reminiscent of apartheid forced removals...". In a 2009 report commissioned by the South African government, the Human Sciences Research Council concluded that Israel is guilty of apartheid. This position was then confirmed by the Russell Tribunal on Palestine, which sat in Cape Town in November 2011.

In 2012, both the United Nations Committee for the Elimination of Racial Discrimination as well as the Human Rights Council made findings of racism by the Israeli State. A 2017 report by the UN Economic and Social Commission for Western Asia detailed how Israel has established "an apartheid regime that oppresses and dominates the Palestinian people as a whole". Amnesty International, Human Rights Watch and various other legal and human rights organisations have issued similar reports and called for action to hold Israel accountable.
FOCUS ON RACISM AGAINST AFRICANS DURING UPCOMING ISRAELI APARTHEID WEEK CAMPAIGN (12-18 MARCH 2018)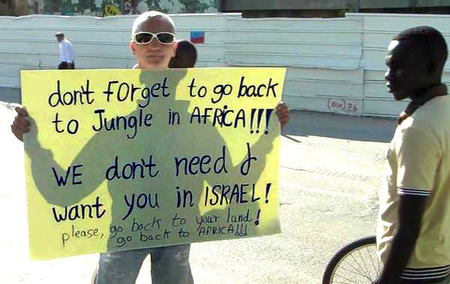 Racism against Africans by the Israeli regime will take centre stage during the South African leg of this year's 14th international #IsraeliApartheidWeek campaign. With "Afro-Palestinian solidarity" as this year's theme, #IsraeliApartheidWeek in SA will focus on both Israel's apartheid policies against the Palestinians as well as the the regime's discriminatory policies against Africans.
Israel is expelling thousands of Africans, giving them an ultimatum: leave by 1 April or risk indefinite imprisonment 
(
click here
)
 . Israel has even offered one hundred thousand rands in bonuses to civilians who aide in forcibly deporting African asylum seekers (click here)
.
Israel has portrayed non-Jewish Africans as a threat to its Jewish character, calling them "infiltrators".
Prime Minister Benjamin Netanyahu
has openly called for their expulsion and has said that Africans "threaten the social fabric of society." Israel's Minister of Interior Eli Yishai has said that African immigrants "think the country doesn't belong to us, the white man." The Israeli Minister of Culture and Sport,
Miri Regev
, has compared Africans to "a cancer". In 2013, Israel was even revealed to be
forcibly sterilising African women without their consent
. 
Under the theme "Afro-Palestinian solidarity" this year's #IsraeliApartheidWeek will also highlight the
African community in Palestine
and will host events that celebrate the historic support and solidarity that African liberation struggles and countries received from the PLO and the Palestinian people during the 1970s and 1980s. While Israel supplied the Apartheid regime with weapons used to kill our people, the Palestinians provided the ANC with arms, military training, financial resources and various other forms of support in the fight against Apartheid.
BDS SOUTH AFRICA

BANK: First National Bank
NAME: BDS South Africa
NUMBER: 62273997943
BRANCH NAME: Rosebank
BRANCH CODE: 253305
SWIFT CODE: FIRNZAJJ
 
BDS SA, is a registered Public Benefit Organisation (PBO) with Section 18A tax-deductible status. This means that any donations made to us can be used to apply for tax exemptions. Kindly send copy of proof of payment to finance@bdssouthafrica.com / 0866664995 for receipt.
JOIN BDS SOUTH AFRICA'S EMAIL MAILING LIST
To join BDS South Africa's email mailing list (& receive these newsletters) send a blank email message to alerts@bdssouthafrica.com