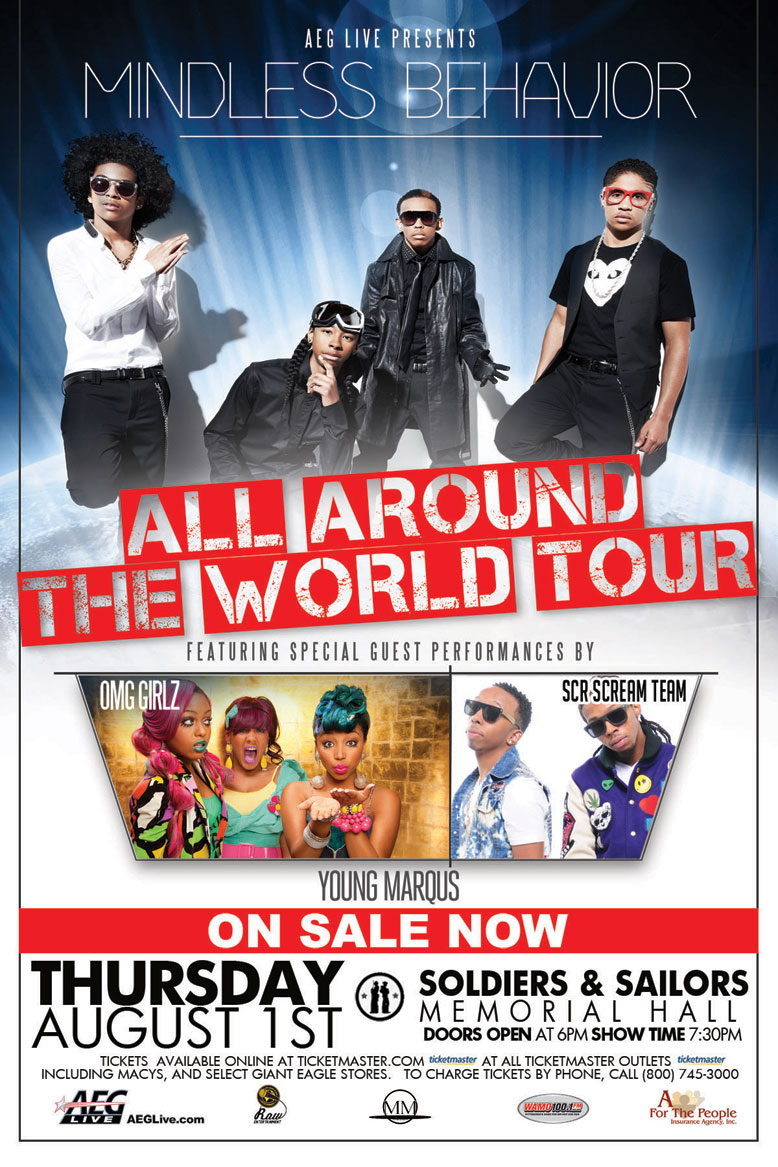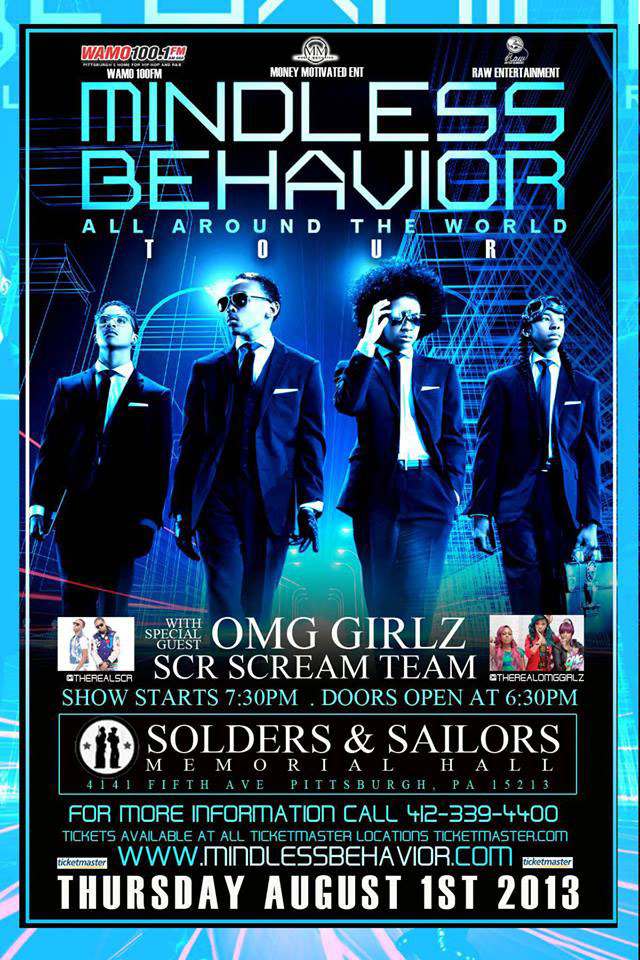 TICKET INFORMATION
TICKETS AVAILABLE AT ALL TICKETMASTER LOCATIONS @ TICKETMASTER.COM, INCLUDINNG MACYS, AND SELECT GIANT EAGLE STORES, TO CHARGE TICKETS BY PHONE
CALL 800.745.3000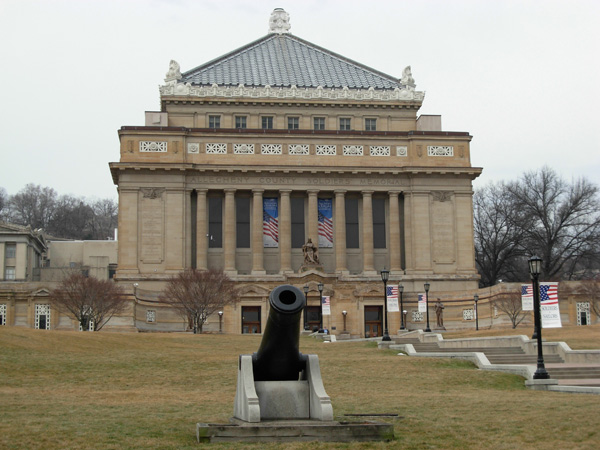 SOLDIERS & SAILORS MEMORIAL HALL
4141 5TH AVENUE, PITTSBURGH, PA, 15213
(ACROSS FROM U OF PITT)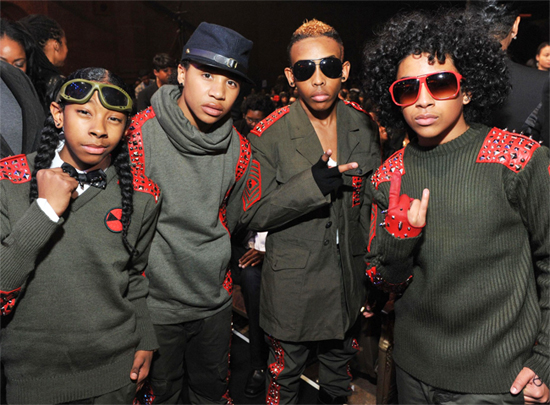 MINDLESS BEHAVIOR WORLD TOUR HITS PITTSBURGH TONIGHT
By Ashley G. Woodson for the New Pittsburgh Courier
Mindless Behavior is coming to Pittsburgh to perform for their fans this summer from their "All Around The World Tour" at Soldiers and Sailors Memorial Hall in Oakland Aug. 1. The concert will also feature special guest OMG Girlz and SCR Scream Team.

In 2008, Mindless Behavior was born from a concept created by Conjunction Entertainment Inc. CEO Walter Millsap. An audition was held and out of 600 people the four were chosen to come together as a group. The teen quartet — Prodigy, Roc, Ray Ray and Princeton would soon become a national phenomenon.
Since then the R&B group has stepped on the music scene and began to take over the world with their style of dance and song.
The name Mindless Behavior was already created by their manager Keisha Gamble.
FOR COMPLETE DETAILS AND INFORMATION

CLICK HERE