Scotland Island Kindy - Working Bee



In preparation for another exciting year of childcare on the island, we will be holding a working bee at the Kindy on Saturday 20th January at 10.00am.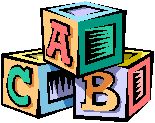 We need to get the Kindy looking at its best before the start of term and need your help to do this. Things need cleaning, sanding, varnishing, sorting and building. So if you think you could help, please bring hammers, screwdrivers and other tools and some food and drink to share. Please contact Petra on 99990562 to co-ordinate equipment or just come along on Saturday.