Bitter Creek North Newsletter

February 1, 2013
_________________________________



Call Toll Free:  1-877-MELT WAX

 



"Where Creativity Flows!"
 

 

 

 

 

 

 

 

 

 

 

Take $1.00 off each 16oz bottle of the following fragrances.

 

 
| | | |
| --- | --- | --- |
| |   | ~15 hour Votive Molds on sale $.49 each! |
 

~All Seamless Aluminum Pillar Molds

 
Receive a FREE pair of

Stainless Steel Wick Trimmers

with any 1000pk. wick purchase!

 
 

 

 

 

 

 

 

 

 

 

 

*10 3/4" Black Aroma Flex Wand

*10 3/4" Hunter Aroma Flex Wand

*10 3/4" Tan Aroma Flex Wand

*10 3/4" White Aroma Flex Wand
 

Book of the month is 20% Off!

 

Creating an Herbal Bodycare Business 

This inspiring book offers profiles of successful entrepreneurs in many areas, including aromatherapy and herbal bodycare, plus advice for marketing a product, employing others, and much more. 

 

 

 
 

 

 

 

Grandma's homemade zucchini livened up with just a hint of spice. Golden, buttery, and
Fresh rainwater and a splash of citrus sparkles on top of this clean accord of ocean mist and shimmering greens. A generous accord of musk and sheer woods blends with sea moss at the base of the scent.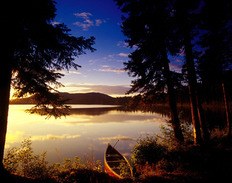 For every 3lbs of any fragrance you buy,
Fresh Outdoors Special for $5.95!
That's a savings of $3.00!
 

 

 
| | | |
| --- | --- | --- |
| |   | All online orders of $50 or more are automatically entered each month to |
 Company News! 

Bitter Creek Candle Supply, Inc.

would like to wish everyone a

 

 

 

 
Do you have a creative and original "Tip of the Month" to share? Send it in to
Tips@candlesupply.com
and you could
Win $25 in BC Bucks!
 

 

 

 

 

 

 

 

 

 

Bitter Creek North is once again offering USPS Priority Mail Flat Rate boxes as a shipping option! 




 

Please Note:


The fragrances with this after it ** either have an USPS regulated ingredient in them or a flashpoint that is too low for air shipping or both. By law we must put an ORM-D sticker on them and this changes the Priority service to GROUND TRANSPORT only, so no more airplanes and no 2-3 day delivery.

For now we have only enabled the Small, Medium and Large FLAT RATE boxes on the cart. The new scanning and tracking with the USPS is supposed to be better but we will still not be able to put in an inquiry for a missing USPS package until after 7 business days. Then after that, we still have to wait the 21 business days if the package in insured, and 30 business days if the package is not insured to file a claim and that takes another 7-14 days and they will only then refund the value of the goods back, not the postage.

If you need the package fast it's still best to select UPS OR FedEX. They have a much more consistent delivery time.
***Must enter code "FEB
14" into the

comments section

of your shopping cart (

not

the coupon code box)!  Discounts will

not

be automatically calculated by the cart on these sales, but will be calculated by our office and reflected on your invoice.
Sales end Friday, February  28th 11:59 pm!
Check out our new blog post
New posts are added frequently, so check back often!

As always, we appreciate your patronage and look forward to being of service to you!