Already just 5 month after the release of their second full length album Surf Philosophies are back with a full mixtape of new music. Leading the way is the track "Murder Fuel" including a video. The mixtape is released exclusively on Bandcamp today July the 3rd.
Artist: Surf Philosophies
Title: Bread Of The Mansion
What: Mixtape
Label: Adrian Recordings
Release date: 3rd of July
Released exclusively on Bandcamp: that are waiving their revenue share for all sales today. Please support.
https://surfphilosophies.bandcamp.com/album/surf-philosophies-bread-of-the-mansion-mixtape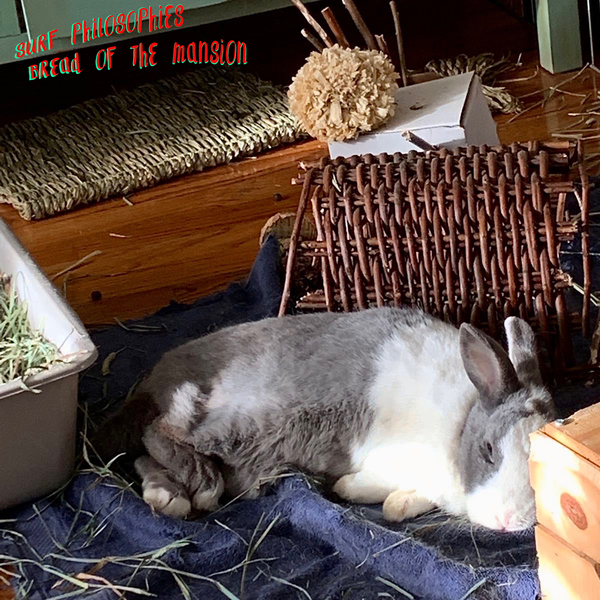 Artwork:
https://www.dropbox.com/s/sujelk27626po4t/Bread%20Of%20The%20Mansion%20Cover.jpg?dl=0
Presspix:
https://www.dropbox.com/sh/6h487nyso3q9jab/AAAegEqrv_zp3mEVV2p8p_Jpa?dl=0
Daniel from Surf Philosophies presents the Bread Of The Mansion mixtape. Crafted from samples and instruments in an extremely empty studio, this surprise record serves as a current state of mind in the current state of affairs. Whilst day to day things aren't per usual, this record isn't a normal Surf Philosophies release and imagines timelines and sounds in a different realm from the duos normal collaborative practice.
"I wanted to make something loose and gross and I started thinking about unpleasant words and sounds. I had this desire to recreate the feeling one has when speaking or listening to words just as one falls asleep. The mind stops concentrating and those words become nonsensical or better still unintelligible. Our brain starts to make something else with the sounds we hear.. As if to keep up the pretence that we are listening and understanding"
Video:
Surf Philosophies - Murder Fuel (Official Video)
https://youtu.be/qLpR36uzHes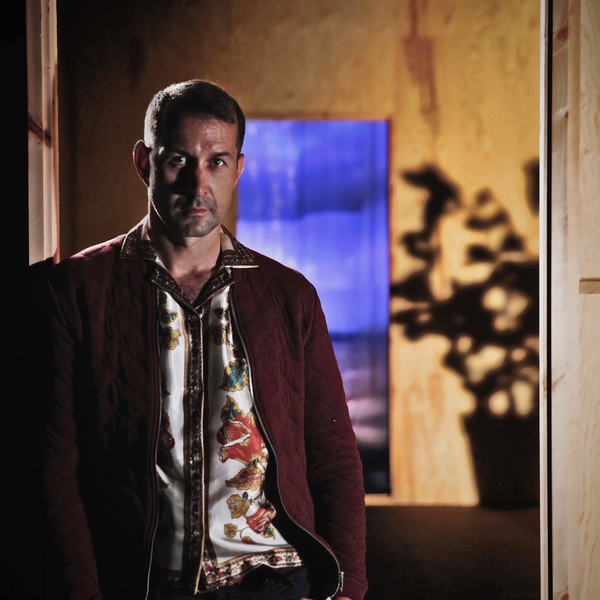 "Murder Fuel is a song about my rabbits penchant and desire to eat our plants. However; the penchant of our fellow lagomorph friends to murder the houseplants is a totally different drive than some of our fellow human motivations for murder. It is in the rabbits nature to eat because they love a good leaf. It is in some humans propensity or perhaps potential to murder because they hate or fear something. They learn that the death of another human is a relief or a benefit to them. This isn't nature however; rather a code for social acceptance in certain circumstances. This is a song about that difference."

Adrian Recordings
Sweden

magnus@adrianrecordings.com
www.adrianrecordings.com
ALICE BOMAN ALEXANDRA BERGER ANDREAS TILLIANDER BITCH HAWK BJÖRNS VÄNNER BOEOES KAELSTIGEN DAVID & THE CITIZENS DAVID FRIDLUND DEN SVENSKA TYSTNADEN DMITRY FYODOROV DÖDEN EDDA MAGNASON EMIL JENSEN FAMILJEN HENRIC CLAES HEY ELBOW JONAS LUNDQVIST LAAKSO LATELY LA LA MARCUS CATO MARCUS NORBERG AND THE DISAPPOINTMENTS MEDBORGARBANDET MF/MB/ OLD POIZON_SW3 PRINTER RA SHARIF SHE'S WILD AGAIN TONIGHT SURF PHILOSOPHIES SVART KATT THE BEAR QUARTET THE FINE ARTS SHOWCASE THIS IS HEAD ULF STURESON VED YAST NEED FOR SPEED BO MEHR BOB HUND SPUNSUGAR JH3 WHOMSOEVER