PARLIAMENTARY ADVISOR TO SA PRESIDENT ON TAMBO & PALESTINE
Click here
for a message by
Ebrahim Ebrahim MP, 
the Parliamentary Advisor to South African President, Jacob Zuma. The message was written when Ebrahim was the Deputy Minister of International Relations and Cooperation as well as the Chairperson of the ANC's International Relations Sub Committee.
COLONEL RIBBON MOSHOLI ON TAMBO AND PALESTINE
Click here
for a speech titled "
Celebrating Oliver Tambo: Advancing the Palestinian Struggle for Self-determination" written by 
the International Relations Manager for the ANC, Colonel Ribbon Mosholi. Incidentally, Mosholi received military training with Palestinian icon Leila Khaled during the struggle against Apartheid.
NAMIBIA'S SAM NJUMO WITH PALESTINIAN AMBASSADOR
Palestinian ambassador to South Africa who also serves Namibia, Amb. Hashem Dajani, recently held meetings with Namibian President Hage Geingob and Namibian National Speaker Peter Katjavivi. While in Windhoek he also met with Namibian revolutionary, founding member of the Namibian liberation organization SWAPO and the former President of Namibia Sam Njumo. Together with South Africa, SWAPO and Namibia are long standing allies of the Palestinian struggle.
SHORT VIDEO ON BDS BOYCOTT OF ISRAEL
Click here
for a short video on the non-violent Palestinian boycott, divestment and sanctions (BDS) against Israel movement. The BDS campaign was inspired by the sucessful boycott against Apartheid SA and seeks to hold Israel accountable for its violations of international law and human rights abuses.
BDS SOUTH AFRICA

BANK: First National Bank
NAME: BDS South Africa
NUMBER: 62273997943
BRANCH NAME: Rosebank
BRANCH CODE: 253305
SWIFT CODE: FIRNZAJJ
 
BDS SA, is a registered Public Benefit Organisation (PBO) with Section 18A tax-deductible status. This means that any donations made to us can be used to apply for tax exemptions. Kindly send copy of proof of payment to finance@bdssouthafrica.com / 0866664995 for receipt.
JOIN BDS SOUTH AFRICA'S EMAIL MAILING LIST
To join BDS South Africa's email mailing list (& receive these newsletters) send a blank email message to alerts@bdssouthafrica.com
FREE FILM SCREENING OF "HELL OF A JOB" - MOVIE ON THE LIFE OF SOUTH AFRICAN ICON OLIVER TAMBO [20 FEB, JHB]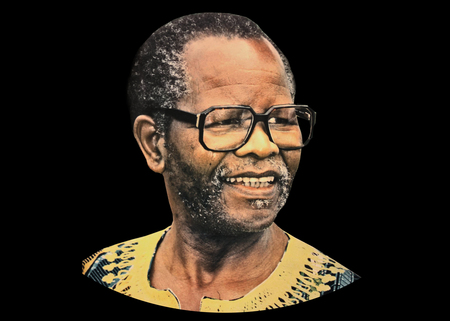 As we celebrate 100 years since his birth, the year 2017 is marked as the year of "Oliver Tambo". Tambo (1917 – 1993), one of South Africa's most loved sons, was in many ways the father of our international anti-apartheid movement and the boycott, divestment and sanctions campaign against Apartheid SA. Tambo was also the longest-serving President of the ANC.
Owing to his solidarity with and support for the struggle against Israeli occupation and oppression, OR Tambo is celebrated by Palestinians and Palestine solidarity activists. Palestinians, inspired by the successful boycott against Apartheid SA, have launched their own boycott, divestment and sanctions (BDS) of Israel campaign in the hope of non-violently forcing Israel to end its violations of international law and human rights abuses. Tambo's work in the isolation of Apartheid SA and his robust sense of internationalism motivates and nourishes the Palestine solidarity movement today.
OLIVER REGINALD TAMBO ON SUPPORT FOR THE PALESTINIAN STRUGGLE AGAINST ISRAELI OPPRESSION
Under Apartheid, during the boycott against South Africa, Israel ignored the call for sanctions and supplied the Apartheid Government with weapons which were used against our people. The Palestinian people, on the other hand, gave us and our liberation struggle resources, military training and other forms of support. Here are some quotes and extracts from speeches delivered by Oliver Tambo on the plight of the Palestinian people.
"It behoves me, on this occasion, when the struggle he [Yasser Arafat of the Palestine Liberation Organization] leads and you support has been subjected to concerted attempts at liquidation, to express our unswerving solidarity with their just cause. 
"We are convinced that, as has been the case in the past, the Palestinian cause will emerge from this temporary setback stronger than ever before."