Merry Christmas Pittwater



We could not resist this pearl from Boyd who posted this short 30 second video on to Youtube (starring Pittwater, Larry and a jetty) http://uk.youtube.com/watch?v=sUjjCJ-bKaw


---
Scotland Island Community Vehicle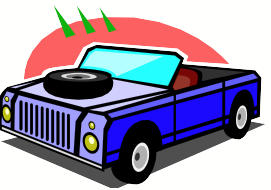 There will be a limited service on Christmas Day

bookings must be made in advance
Hours of service:
10 am to 12pm
3pm to 6pm
Please make sure you your arrangements fall within these times
and confirm with the driver on duty
Have a great Christmas and New Year!
From the Community Vehicle Driver Team
0404 103 700
---
SANTA'S LITTLE HELPERS!

Over the Christmas break is a great time to fix and
upgrade many things at the Children's Centre
CAN YOU LEND A HAND / SKILLS?
If you can offer skills / time with any of the following, big or small,
your help is very much appreciated:
DOLLS HOUSE upgrade - repaint (or a new one would be great)
CUDDLY TOYS - wash and clean
HOME CORNER TABLE & CHAIRS - repaint
DRESS UP CLOTHES - wash and clean
LIND FOR SUNROOM - make a 'roman' blind for sunroom
KITCHEN ORGANISE - sort / wash / re-organise kitchen
CARPET CLEAN - do you have a carpet cleaner? the rugs need some TLC
STORE ROOM ORGANISE - help staff to sort / re-organise
PIN BOARDS - fixing a couple of large pin boards to the walls and painting
SINK - anyone with plumbing skills to fix new sink in adult toilet (& remove old one)
STORAGE SHELVES - construct shelves in adult toilet area
OFFICE REORGANISE & PAINT - several hands to help
WINDOW CLEANING / COBWEB DUSTING - help spruce up the external areas
RAISED PLANTER - build second planter in garden
CAN YOU OFFER THE FOLLOWING:

2009 Year Planner for office wall
Cupboard and L-shaped desk for office
Sideboard / cupboard for 'sign in' area
3 push button taps for children's wash basins (to alleviate flooding opportunities)
Materials for shelving / pin boards

Please contact me to arrange:
Lizzie Hazelwood 02 9999 6871 / 0403 750 871
or Lhazelwood@ozemail.com.au


---
NEW BBQ IN CATHERINE PARK


Many residents have already enjoyed using the new stainless steel BBQ in the Park - a joint venture between SIRA and Pittwater Council

Scott Taylor built the structure, with the stone, stainless steel plate, equipment and electrical hook up supplied by Pittwater Council. Dave Walsh will soon create some interesting artwork on the stone. Thanks to Steve Lawler at Pittwater Council for his support of this venture.



Instructions on Use:



Hold button down on door until green light appears
Stainless steel plate will remain hot for 20 minutes
Repeat process until finished cooking
Parents please supervise children when near hotplate
Cleaning:
Stainless steel plates must be cleaned when finished
Turn on to heat surface
Pour water over plate and scour/scrape off residue
Repeat procedure until clean and wipe down ready for use
Be careful of hot rising steam during cleaning process

SIRA will soon purchase some cleaning brushes to permanently fix to the BBQ for use by residents. In the meantime, could residents please bring their own utensils. Please bring a bottle of water and cloth/paper towel for cleaning, so the next users are not left with a dirty BBQ.

Have a Happy Christmas BBQ!!


From the SIRA Committee





Note:

Last Wednesday night some children/teenagers camped in the Park for the night. In the morning, disappointed residents found the area around the BBQ littered with paper/bags/tomato sauce bottles, there was tomato sauce on the table and the BBQ was left dirty. Could the parents of these children/teenagers please speak with them about the appropriate use of the Park and the BBQ. Perhaps they could go back to the Park to finish cleaning up after their thoughtless actions. Any parents who have children/teenagers intending to camp overnight, please make them aware of their responsibilities following their stay in our Park and use of the communities BBQ


---
MEDIA RELEASE




DON'T SPEND THIS CHRISTMAS ALONE !



Declaring that no Pittwater resident need spend Christmas alone, the Council is promoting a range of activities during the festive season on its website at www.pittwater.nsw.gov.au

Several venues are offering a free Christmas lunch for those with no friends or family on the northern beaches, including St Mary's Catholic Church and the Salvation Army in Manly, or a sit-down meal with a local family organised by Christian City Church.

Volunteers are also being sought to help wrap gifts for the patients at Bear Cottage children's hospice.

There are plenty of venues offering a traditional Christmas Carols concert, including Collaroy Beach on Sunday 21 December; Carols by the Lake at Narrabeen Lagoon also on 21 December; at Palm Beach near the ferry wharf on 21 December and on Christmas Eve, Carols by Candlelight will take place at St Marks church in Avalon.

Two fireworks displays will be hosted by the Council this year for New Year's Eve. Between 9.30pm and 9.45pm fireworks will be on at Boondah Reserve Warriewood and between 12 midnight and 12.20am residents will be able to view New Year's Eve fireworks at Rowland Reserve Bayview.

Even kittens won't be forgotten this year in Pittwater. The Council is mounting an appeal for the Animal Welfare League this Christmas at Mona Vale Library. On the wish list for orphan kittens is speciality kitten and cat food available at supermarkets, plus soft toys.

Council offices close from 4pm Wednesday 24 December and reopen on Monday 29 December 2008. Council offices will also be closed from 4pm Wednesday 31 December and reopen on Monday 5 January 2009. The Council's 24 hour call centre will operate during the holiday period on 9970 1111 for emergencies only.

For full details of all Christmas and New Year events in Pittwater visit the home page of the Council's website at www.pittwater.nsw.gov.au and click on

the 'Christmas in the community'

link.

Media contact: Community Relations, Pittwater Council, Ph: 9970 1172 or 9970 1114