Dear Roedale Plot Holder,
RAGS Newsletter February 2017

This newsletter for plot holders at Roedale Valley and Low
er Roedale Allotment sites is being sent by the Brighton and Hove Allotment Federation as we hold your email addresses. If you wish to receive further emails from RAGS, please sign up to their own email list here;

Dear Fellow Allotment Holder,
Roedale Allotment Gardens Society (RAGS) is your local Allotment Association!

The committee is made up from plotholders on both Roedale Valley and Lower Roedale Sites. Membership of RAGS cost just £3.50 a year and brings many benefits both to you as a plot holder and to the sites themselves. Members can buy highly discounted seeds, compost and many other items from the site shops. The savings we make buying in bulk are passed on to our members. You can save up to 70% by buying from RAGS as well as having the advantage of having heavy items like compost already located at the site. We also have a tea room for members which is a social hotspot and mecca for growing advice on Saturdays from 10-3!

RAGS organise the election of our Site Reps, and also represent the plotholders interests to both the Federation and the Council. Some allotment sites in Brighton are already under the threat of development. The best way to protect our beloved sites is to join your local association as together we have a louder voice.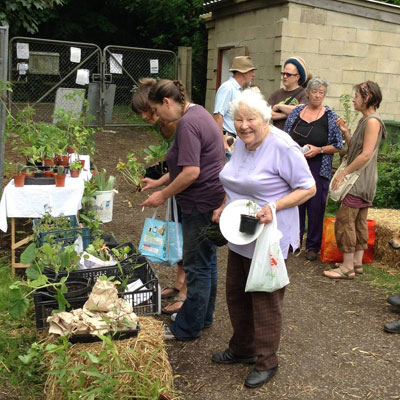 You can join RAGS by visiting us at the shop at the bottom of Roedale Valley on a Saturday.
All current members of RAGS need to renew their membership ASAP. (You will not be able to place a King's seed order with us in the summer unless you have paid your membership before the end of May).

The Roedale Valley shop has now reopened after the winter break. It is now open every Saturday from 9 – 2 pm. The potato, onion sets and shallots have arrived and are available from Saturday.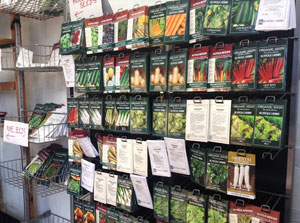 We urgently need someone to take over the running of the Lower Roedale shop from March. There are already a small number of volunteers to work in the shop and the opening times would be up to you. The volunteers who run the Roedale Valley shop are willing to help in any way we can. We also need a new Site Rep for Lower Roedale, so if you are a plot holder there please consider taking on the role. Details of the Site Reps role can be seen here. Please email Amos if you can help with either the Lower Roedale Shop or for information regarding being a Site Rep, his email address is at the bottom of this email.

Inspection News


The first of three inspections will take place in April and the second in June. These are done by the Site Reps. The third and final inspection will be in August and will be done by the Site Reps and the allotment officer from the council. Please make sure your plot is tidy and cultivated and that you have some crops in by April to avoid getting a notice. Any tenant who has a hedge next to the haulage way on their plot has until March 31st to prune it, should it need doing, in order to avoid getting a letter from the council. Hedges may not be cut after this date because of the bird nesting season. You can, however, cut again after 31st of August.

The most common reasons people get notices are ;not enough cultivation, lack of crops, too many weeds, too much rubbish, and also planted Xmas trees, willow or bamboo all of which are banned. If you are unsure about the rules then you can see them here.



Events for your Diary
The RAGS AGM will be held at The Church of St Richards, The Crossway, Hollingdean on Tuesday 21st March at 7pm, again all are welcome. Please come along and support us. Nominations for Site Rep positions and Committee positions are also invited. Free food and wine will be available!

The Spring plant swap/sale at Roedale Valley Tea Room will be on
Saturday 27th May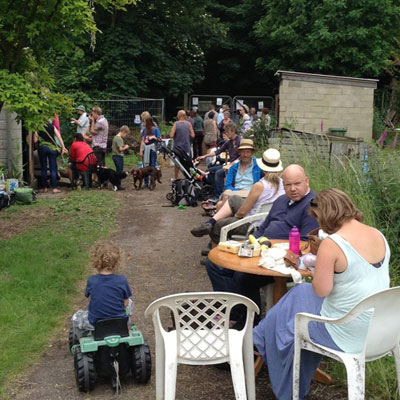 Roedale Valley now have the butterfly plots run by Jamie Burston, as well as a community plot run by RAGS. We will be having a few volunteer days to help Jamie with his butterfly plots the first of which is on February 26th 11-3pm

Jamie discovered two rare and endangered butterflies last year in the valley these are the White Letter Hairstreak and the Small Tortoiseshell. He is also cataloging all the butterflies he finds and planting up areas to encourage them and other species. RAGS would like to thank Jamie for all his hard work.



Hollingbury and Burstead Woods


RAGS have offered the friends of Hollingbury and Bursted woods a spot on the Roedale Valley site to put their new storage container on. It will be next to the shop. This is because the council has evicted them from the building they now use so they can sell it. This has left them homeless. We are delighted to help them in any way we can.

Finally, we at RAGS would like to wish you a great gardening year ahead. If you have any problems or questions or anything to put in the next newsletter you can contact Amos at lottieamos69@gmail.com.

Kind regards
from all on the RAGS Committee.