---
Island Community Cafe



It's looking good for the cafe this weekend!  Sunshine predicted for Sunday, though the breeze may be a little fresh, so rug up.  For the hardy amongst you, the tide will be high at 8:50, just right for a nice bracing swim, followed by a hot cup of coffee.   For the less hardy, cakes on offer will include a double chocolate babka.  And this week, there will also be toast - white, wholemeal or raisin, with butter and jam or marmalade.

We will be open 10 until 12, at the kindy, same as usual.  Put a reminder in your phone now.

We're always looking for volunteers to make a cake.  Call 0404 867 768 to coordinate, or just bring your cake along on the day.

Last week's cafe was great, with a big group clustered around the tables chatting, doing their bit to sustain our unique offshore community.  Come along and meet someone new, or just say Hi to all the regulars.

See you there!
The cafe crew


---
MOTOR VEHICLE REGISTRATIONS




When: Saturday, July 10, 2010




Where: Scotland Island Fire Station




Time: 9am to 2pm


 
Requirements: Rego Papers
Plus:  Motor Vehicle
$50.00 per vehicle
$10.00 s.i.r.f.b.
Total: $ 60.00
 


Please note:



This will be a once only inspection!!

Please have vehicles in Roadworthy condition

Rejection slips will be issued For vehicles not conforming with RTA. regulations
Contacts:
tim Byrne   0416 003 205
Fire Station  9999 4404


---
Community Stalwart Profiled

Pittwater Life Profiles Cass Gye
If you have difficulty reading this - click the image to load a larger document
---
Scotland Island Fire Shed Dinner
Saturday, 26 June at 7.00pm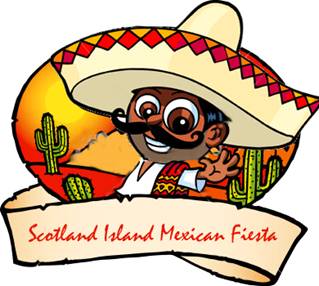 The Fire Shed $15 Dinners are BACK
Starting with a Mexican fiesta sure to delight!
Come along and indulge in a variety of Mexican dishes including Chilly Con Carne, Chicken Chimychanga and vegetarians fajitas ... Yum!
 Saturday, 26 June at 7.00pm Cost: $15   
Buy your tickets at the door
No BYO, licensed bar operating   
So come along, relax with your friends and enjoy the fine food, a glass of wine or two - we may even break open the tequila.
Spread the word, we look forward to seeing you all there.
Kids welcome - $7 dinners
---
Bike Lockers At Church Point



I am investigating the possibility of getting a bicycle locker installed at Church Point. The State Government has a scheme where they will install a locker and users can hire a spot for approximately $50 for three months.  I would like to get an idea of how many island residents would be interested in hiring a lockers so I can put a proposal together and submit it to the minister of transport.
Please could you resister you interest by email me at lyn@savagebee.com.au

Think of a secure bicycle locker as your own priority parking. Even better, your locker helps protect your bike, helmet and clothing from theft and vandalism. Something desperately lacking from the Church Point area.

Click here for more information https://appln.transport.nsw.gov.au/bikelockers/faces/jsp/public/home.xhtml

Kind regards
Lyn Savage


---
Indigenous Interests Group 2010
Second meeting - Thursday 17 June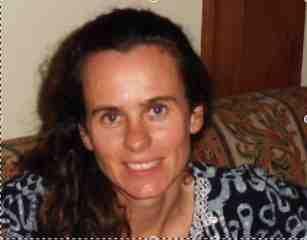 Scotland Island and Western Shores




Indigenous Interests Group




2010




Second Meeting



Traditional Aboriginal music in contemporary life

Dr Myfany Turpin (Tim's daughter)

Myf Turpin has degrees in linguistics and music from Melbourne, ANU and Sydney Universities. Her research interests are in the relationship between language and music, Aboriginal songs and the Arandic languages of Central Australia. She has worked for many years on language and music maintenance projects.

Myf's talk will focus on the contemporary role of traditional Aboriginal music. She will introduce us to some of the songs and she will try to teach us a verse to sing. So come prepared for an interesting night!



We will also discuss how to organise the workshop to be held on October with MK Turner from Alice Springs.





When: Thursday, 17 June, at 7.30pm





Where: Robyn and Tim's house – half way between Bells and Cargo wharves.





What to bring: please bring something to eat and drink. Tea and coffee will be provided by SIRA. A gold coin donation will help with transport costs.





---
Concerns Mount over Development Proposal




Avalon Preservation Trust Takes a Stan

d



Have you done anything yet to oppose this outrageous proposal to overdevelop the Warriewood Valley?

You will have read about it in the Manly Daily and be aware it is a huge development taken out of the hands of Pittwater Council and completely inconsistent with orderly planning principles. The Avalon Preservation Association believes it has potential for serious environmental damage in Warriewood and the wider Pittwater area if this development goes ahead,  setting a precedent for similar projects.
 


What you can do:





1. Click on this link.

Although the Avalon Preservation Association is apolitical we recommend you attend this public meeting organised by The Greens for this coming Saturday June 12
http://www.nbg.nsw.greens.org.au/Greens_Organise_Action_on_Warriewood_High_Rise



Public Meeting




Mona Vale Memorial Hall




Saturday 12 June 2010, 11:30 am to 1:30 pm



The Northern Beaches Greens has organised a public meeting to oppose the over-development of land adjoining the Warriewood Wetlands.

In the planning application, the description includes:
"16 residential apartment buildings of 3 and 5 storeys in height providing a total of 600 units with associated landscaping, a gymnasium and swimming pools, and internal road network of public and private roads; ... "

The Greens oppose the development for, at least, the following reasons:

    * Existing infrastructure (sewerage, roads, drainage etc)  is inadequate
    * The scale of the development is inappropriate for the site
    * The development threatens the adjacent Warriewood Wetlands
    * The site is flood-prone and will be threatened by sea level rise
    * The site is too close to the Warriewood Sewage Treatment Plant

Visitors will be able to sign a petition, and will be invited to send letters of objection to the appropriate planning authorities.

Speakers will include:
Dr Jonathan King, the Greens Candidate for Mackellar (MC)
Lynne Czinner, former Pittwater Councillor
Lee Rhiannon, MLC
Shane Withington, Friends of Currawong, Pittwater Citizen of the Year
2. Sign the petition arranged by Pittwater Council

at the libraries & customer service centres at Mona Vale and Avalon.



3. Write you own submission.


To express your opposition please consider the following alternatives


ACT SOON: Submissions close Tuesday June 15th



Sue Martin
Management Committee
AVALON PRESERVATION TRUST
Incorporated as AVALON PRESERVATION ASSOCIATION
P.O. Box 1
Avalon Beach 2107


---
For Sale 




If you have something for sale that you think locals would like - let us know and we will put an entry in the PON at the beginning of each month...





TEAC 19" DVD/LCD TV


19" LCD TV with in-built DVD player and SD Digital Tuner.
In excellent condition with remote control, manual and power supply
$150.00
Phone Iain (0412 525 488) or Tracy (0415 426 327) or 9999 4766





WANTED


Second hand/spare Pittwater High School girls uniforms
size 8 - 10 for Elly.
Phone Jen Cudmore  0425 212 849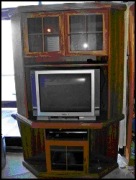 Corner TV Entertainment Unit withTV


Corner TV entertainment unit

with

68cm flat screen telly and Sony DVD player.
$150 DELIVERED, (island only)
Call Matt – 0404 876685








---

---
The Local Guide - Community Information
 Click HERE to load
---