History Corner
The Oliver family (of which there became many) were pioneers of Pittwater when the aborigines inhabited the sprawling slopes of Kuringai Chase. It was related that the matriarch, Mrs. Oliver, would sit at Church Point telling stories to her many children with a loaded musket at her side to scare away marauding natives. These had earlier looted a whole paddock of potatoes and frightened her children with fierce and threatening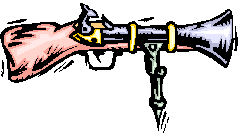 behaviour. Her husband, William, had developed his farm on the neck of the peninsula between Lovett and Elvina Bays which was later called Flood's Peninsula.
We have previously touched on the fact that William's young son, Frederick, tragically died as a result of a fall from his horse and was buried in a lonely grave about 100 metres from the old Oliver homestead beside the track to Linda Falls. William died at the North Shore Hotel at Circular Quay in 1882 and was buried in the churchyard at Church Point. Later the same year one of his sons, Thomas Albert, married Martha Shaw under a tree somewhere between Bayview and Church Point. Martha then contributed to the dynasty by bearing Thomas 11 children!
Martha's father, Joseph, and mother, Susan, came from West Riding in Yorkshire, arriving in Sydney in 1834. Joseph became a shell digger, a shoemaker and, finally, a farmer in Broken Bay. Martha, who was born in 1852, was christened at The Basin, Pittwater, by the chaplain of the visiting Royal Navy frigate H.M.S Juno which was under the command of Captain S.G.Freemantle. The ship then left to visit Pitcairn Island to attempt to move the truculent inhabitants to Norfolk Island and was later engaged in survey work on the Australian and New Zealand coasts.
Leicester Warburton
(Next month: Up McCarr's Creek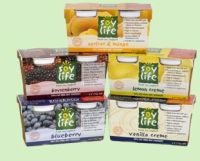 The Kindy Needs You!
1.Soy Life are currently running a promotion that gives away $5,000 a month to educational community organisations.
2.Could you help us collect 50 barcodes from any Soy Life product so that we can submit an application for SIOCS and the Children's Services here?
3.Please put your barcodes in any of the envelopes at the wharves, in the kindy, or put in the Kindy PO Box 363, Church Point NSW 2105
With big THANKS from the kids, the parents, and SIOCS committee.
Anne Palmer has just won an award recognising the efforts that she and many members of the offshore community put into setting up the Children's Services this year. One year ago the existing childcare service providers (KU) announced that they would not be continuing on the island in 2006. Devastated parents got together and, under the leadership of Anne Palmer, decided that they would do it themselves!

They formed an incorporated association (SIOCS), worked with Pittwater Council to renovate the building and bring it up to standard, worked with DoCS regarding compliance with new regulations, obtained a childcare licence, recruited staff, worked with politicians to obtain Long Day Care Status and the associated Child Care Benefit for parents, coordinated many successful fundraising events, and extended and improved the services: the centre is now open for more days and longer hours, is cheaper per hour, has government funded fee rebates for low income families, plus volunteers run a weekly playgroup and holiday workshops for primary school aged kids.
The service is going from strength to strength and in 2007 SIOCS is looking at the possibility of opening for one or two more days just to provide care for under two year olds. Any parents interested in this service should contact the Kindy via siocs@comcen.com.au.
The offshore areas of Pittwater are fortunate to have the help of many local volunteers to keep in check the weeds that have become the blight of our landscape. A recent stroll around Scotland Island showed an amazing increase in the prevalence of asparagus fern. Only the vigilance of our local bush care groups can keep this monster in check.
The Scotland Island group work tirelessly to maintain the bush. They celebrated with a small luncheon in the last week of December after a most successful year. If you would like to volunteer to become part of their group, give Colin Haskell a call (9979-3301).

A great group of carollers turned up on Sunday17th December to be part of the tradition of Carols at Carols on the island. The mystery guest turned out to be the usual guest, resplendent in his red finery and escorted by a similar coloured vessel. With perhaps the highest quality orchestra ever assembled for such a function accompanied the assembled crowd who rendered their favourite carols in splendid style!
Special thanks to Melanie and John for once again putting in the organisational work for this top island event. The pictures below show some of the crowd enjoying themselves.
Pittwater Council advises that the following schedule will apply to recycling on Scotland Island for 2007. You might like to print this and keep it somewhere safely!
Remember: NO items should be put out on the road for the general cleanup until 7 days prior to the due date for collection.

"Kanyini" is available on DVD now!
A tale of Indigenous wisdom clashing against materialist notions of progress, this is not only a story of one man and his people but the story of the human race.
Hailed by critics and audiences as one of the most important films ever made, no person should miss "Kanyini". Recently winning Best Documentary at The Inside Film Awards you can purchase your private or classroom copy of "Kanyini" at www.kanyini.com NOW!
Emergency Contact Numbers
NSW Police: 000, Police Assistance Line: 13 1444, general information 9281 0000
Broken Bay Water Police 9979 4944 or 0412 162 093
NSW Fire Service: 000, general information 9265 2999
NSW Ambulance Service: 000, general information 9320 7777
Rural Fire Service: 000, general information 9450 3000
State Emergency Service, Warringah/Pittwater SES: 9486 3399
National Parks & Wildlife Service: 000, general information 9457 9322
Dept of Community Services: general information 9977 6011
Sydney Water: 132 090
Energy Australia: 131 388, (ah) 131 909
Membership of SIRA, Emergency Scotland Island Water Contacts and Application for Water + Guidelines for water, in one document: click here for information (while online)
Airlines, Buses and Railways

Weather
Join SIRA

You can now join the Scotland Island Residents Association by clicking here. Please print the page and return the completed form to SIRA at this address: The Treasurer, SIRA, PO Box 70, Church Point 2105. Please NO CASH. Contact SIRA at sirapittwater@hotmail.com

Join WPCA

To join the Western Pittwater Community Association, contact Michael Wiener at m2wiener@bigpond.net.au
Archived Newsletters A complete set of past electronic newsletters since May 2000 can be found and read at https://www.ymlp.com/pubarchive.php?sira or by clicking here

or by visiting the Mona Vale Library. The Island website is at www.scotlandisland.org.au
Finally:
If you would like to contribute to this newsletter it's easy!. Send an e-mail to the editor by clicking here. Type your short contribution (100 words would be fine) and assuming it is of general interest to the community, does not include matter of a political nature and is not offensive to your neighbours, it will appear next month.

To get on and off this newsletter, click here or got to: http://www.scotlandisland.org.au/signup . To change your address, click the 'modify' link at the bottom of this newsletter.
The views expressed in this newsletter are not necessarily the views of the Scotland Island Residents Association (SIRA), or any of the associated Pittwater Offshore Resident's Committees