Advertise in this newsletter and reach thousands!

List your property or activity!
Add your Event to our Calendar
From your "Colorado's Best Deals" Email Announcements subscription.
Winter is in full swing. The Arkansas River Basin is at 121% of the average snowpack! Monarch Mountain and Ski Cooper are 100% open with 100% natural snow. Snow conditions from Leadville to Monarch are fantastic! February is a great time to take a snowmobile tour, go snowshoe, cross country skiing, or soak in the hot springs. Fourteener Country is truly a year round destination.
Here are a few things happening this February:
Leadville Winter Mountain Bike Series -
Tennessee Pass Night Jam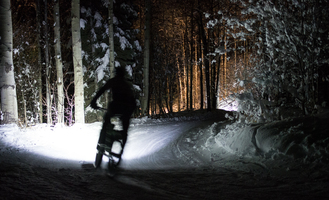 Bring your lights to Tennessee Pass Nordic Center for a fast race through the trees at Ski Cooper. The Night Jam is the kick off event to the ultimate winter biking series. These unique and exciting races occur throughout the winter in and around Leadville. Utilizing groomed Nordic ski trails, groomed single-track, and snowmobile trails, these races are a great way to keep riding and racing during the off-season. 
All proceeds from the race series go towards Cloud City Wheelers advocacy efforts. These races always end with plenty of tasty food, beverages, laughter and of course some good times. Come on up and enjoy the ride!
Where: February 11th
When: Tennessee Pass Nordic Center - Leadville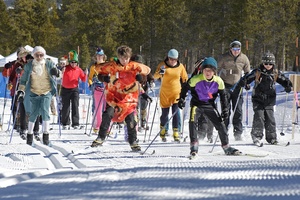 This high-altitude Nordic ski race is a fundraiser for Leadville's historic 
Mineral Belt Trail
. The race course travels through the rolling forested terrain of Colorado Mountain College's trail network, it leads racers on to the Mineral Belt Trail, it also climbs and descends abandoned rail grades left from Leadville's mining era. At the finish, the racers return to the finish where they warm up at the award ceremony with soups, chili, and good company!
There are a variety of events for all to participate in, from the 44k, 22k, 10k, or even the costume 5k. All events are free to watch and enjoy.
Where: Leadville

When: February 12th
Mount Massive Mush Dog Sled Race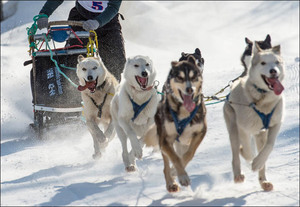 The Colorado Mountain Mushers dedicate themselves to fun winter sports alongside our furry friends. This year they will be back again for the annual Mt Massive Mush, an event for all types of participants and dogs alike! Most races begin at age fourteen for racers, and range from one to eight miles in distance. This mush is available for the public to enjoy, so stop by for fun events all day!
Where: Leadville – Mt Massive Golf Course
When: February 11th & 12th
18th Annual Twin Lakes Ice Fishing Derby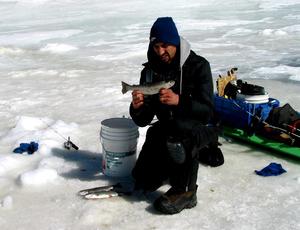 The Leadville Rod & Gun Club is back and is hosting its 18th Annual Ice Fishing Derby! Enter to win cash prizes for 1st, 2nd, and 3rd places for each type of fish. Prizes are awarded based on weight of individual fish caught. There will also be giveaways including an Ice Shelter, Power Auger, and many other bucket prizes.
Bring your children to join in on the fun too! Children ages 12 & under will be eligible for a 1st place belt buckle as well as 2nd and 3rd place trophies. The entry fee is $40 for adults, and free for children. 
This event is a great way to get outside during the colder months, and provides an opportunity to bond with and to  pass down family traditions of this winter recreation to your children. Bundle up, grab your pole and auger, and head on out to Twin Lakes Reservoir for some winter fun!
Where: Twin Lakes Reservoir
When: February 11th & 12th
The Hole Shot Cross Tour is a competition designed to bridge the gap between grassroots and world cup level for Snowboardcross and Skicross. The event also brings together athletes across the country to identify the top juniors in the country. 
The top juniors will be named to U.S. Snowboarding's and U.S. Freeskiing Project Gold, a group of the top developing athletes in the country who will train together in the summer and are invited to other select projects. Athletes also qualify for Junior World Championships and World Cup events from the Hole Shot Tour. Athletes must have a current National USSA license and FIS license prior to registering.
There is no fee to watch this event, however, Ski Cooper does have daily rates to ride their lifts. Stop by and check out the action!
Where: February 20-25
When: 
Ski Cooper
 - Leadville

Check out our 
Facebook page
 for the latest special offers, amazing pictures, and upcoming event information.