Scotland Island Emergency Water Line
At last the final roll-out for Line 2 is nearing completion. Those who have already received water through the new line have reported a fantastic increase in water flow, with no leaks, shorter fill time and, so far, no pilfering!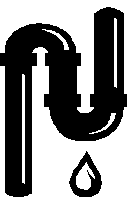 Please locate your nearest standpipe and main-line tap - standpipes are located approximately every 2 – 3 houses. Residents may wish to share hoses with their immediate neighbours. The spur line, which connects to the main line above Cargo to service residents on the upper side of Robertson Road, will be dismantled in approximately 2 months time. There are standpipes on Robertson Road to which these residents will need to connect.

So that SIRA can continue to provide and maintain the improved emergency water system and supply this water, ALL residents must sign an Agreement of Sale of Water and be a current member of SIRA. Without these, residents are unable to purchase water. Please contact your Water Monitor if have not signed an Agreement and/or paid your 2005/2006 membership fees of $20.00.

To connect to the new system residents will need to purchase the following:

• a BSP 40mm (1 ½ inch¬) female fitting, plus clamp; and
• a suitable length of pvc clear braided spiral flexible hose to connect to the nearest standpipe and / or
• a suitable length of translucent multi purpose clear reinforced spiral flexible hose (thicker wall) to cross the road to the nearest standpipe
• adaptors / joiners to suit individual requirements
• to maximize your flow rate it is recommended that residents upgrade their existing waterline to 40mm (1 ½ inch)
• these items are available and in stock at discounted prices from:
Water Warehouse, North Narrabeen 9913 7899 – speak to Ian (opposite North Narrabeen Sports High School)

There are no permanent connections to the new standpipes and hoses must be disconnected immediately after use. Only spiral hoses are to be used to connect to standpipes.

If you have any queries or concerns regarding the upgrade, residents can contact Cass Gye on 9979 5853 or Guyren Smith on 9999 4960.