On May 8th Adrian Recordings will release an extraordinary album. We are once again breaking boundaries, presenting sounds that our listeners didn't know they wanted to hear. Let us introduce the new album from JH3-Jari Haapalainen Trio called "Fusion Forever".

"WHY DO U KEEP SNORTIN' THAT SHIT" is the second single from the upcoming album. After the slow groove of "ODELBERGSV. 30" the trio are speeding up the tempo with swirling melodies. The adrenaline rush ends at 01:14. But it's a packed full 01:14, nothing is omitted.

Artist: JH3-Jari Haapalainen Trio
Track: WHY DO U KEEP SNORTIN' THAT SHIT

Label: Adrian Recordings

Pre-order album HERE:

https://adrian-recordings.myshopify.com/products/jh3-jari-haapalainen-trio-fusion-forever-vinyl



Video:

https://youtu.be/6kr_1HdeOoE



Spotify:

https://open.spotify.com/album/5iY8rBOwO5y0uRUycSRcE2?si=EBIxJJ8NRRCHYiI0yFhOLw


iTunes:

https://music.apple.com/se/album/why-do-u-keep-snortin-that-shit-single/1503632428


MP3:

https://www.dropbox.com/s/bqje8nsnet75h8d/01_WHY%20DO%20U%20KEEP%20SNORTIN%27%20THAT%20SHIT.mp3?dl=0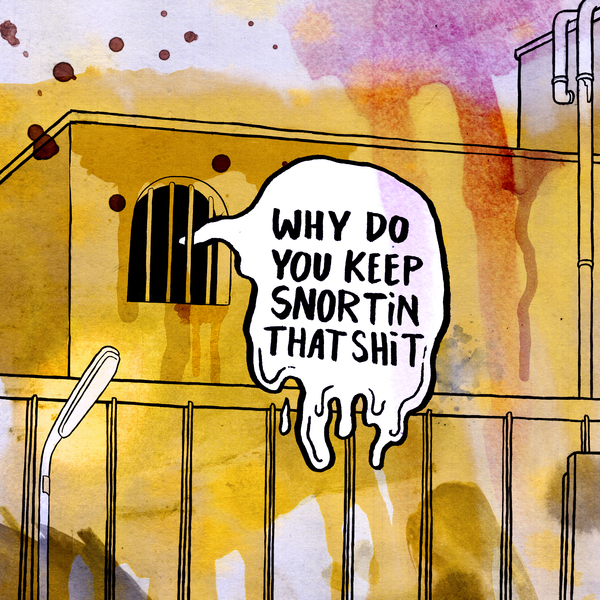 Artwork:

https://www.dropbox.com/s/9j99u8y43mtxvwi/snortin_cover.jpg?dl=0


Design: Kirsten Rothbart och Vincent Zurwesten -

https://kirstenrothbart.tumblr.com



The band has previously released three albums (two of them were nominated for Grammies, best jazz-album of the year in Sweden) on respected jazz label Moserobie + a self released live album (on Bakgrundsmusik Records). Fusion Forever is the first one on Adrian Recordings, carefully composed and improvised by these musicians who are all Swedish legends:

Jari Haapalainen - the drums
Jari is a producer, guitarist/drummer and songwriter. Starting his career in the now considered cult band, The Bear Quartet, who released thirteen albums before they went on an eternal hiatus. He has also produced numerous albums in Sweden and Europe with the likes of Camera Obscura, MaidaVale, Ed Harcourt, The Magic Numbers, True Moon, Johnossi, The (International) Noise Conspiracy, Sahara Hotnights, Nicolai Dunger etc etc etc.

Per "Texas" Johansson - the saxophone + oboe
Texas is one of Sweden's most respected saxophone players, releasing albums under his own name and playing with artists like Fredrik Ljungkvist, Dan Berglund, Goran Kajfeš, Johan Lindström...

Daniel Bingert - the bass guitar + OP1
Daniel is a multi-talented artist who has cooperated with people like Max Martin, Benny Andersson, Robyn etc. Together with his father Hector, he started the Latin Lover Big Band. Atm he is receiving world wide praise for his solo album Berit In Space. "A tremendous achievement in jazz" - Dusty Groove Chicago.

As before the music is gliding between genres, it's furious and gentle, without limitations, but what differs is that this time there is an introspectiveness to be found in the music and it's a broader pallet, consisting of not only what you could describe as jazz but also power funk, hiphop, dub and punk. The trio is on top form, the production is filled with groovy beats, unexpected sounds and direct but at the same time complex melodies... This is the beginning of something new, that will sadly not be continued.

The album was recorded during 3 weeks in Berlin 2018/2019 in Studio X and Anderebaustelle with the help of Dirk Feistel and Boris Wilsdorf. The latter being an important factor behind Einstürzende Neubauten and Caspar Brötzman, also relevant references here. The songs were mixed by Jari in Bad Timing Studio.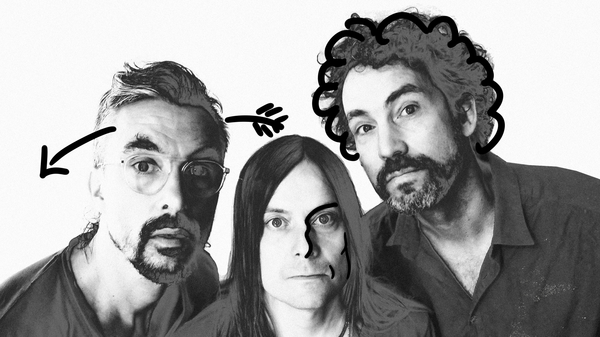 Presspix:

https://www.dropbox.com/s/8kgq14x8p68vvtm/JH3-Jari%20Haapalainen%20Trio%20-%20WHY%20DO%20U%20KEEP%20SNORTIN%27%20THAT%20SHIT-press.jpg?dl=0


Photo: Lorina Speder - l

orinaspeder.com


Edit: Alice Göransson

alicegator.squarespace.com



"Yes why? Why?"


https://open.spotify.com/track/4dsPkMIPvJ6fimVoQZkrvd



Related artists:
The Comet Is Coming, Burial, Conway, Sons of Kemet, Aphex Twin, Kamasi Washington, James "Blood" Ulmer, MF DOOM
www.adrianrecordings.com



ALICE BOMAN ALEXANDRA BERGER ANDREAS TILLIANDER BITCH HAWK BJÖRNS VÄNNER BOEOES KAELSTIGEN DAVID & THE CITIZENS DAVID FRIDLUND DEN SVENSKA TYSTNADEN DMITRY FYODOROV DÖDEN EDDA MAGNASON EMIL JENSEN FAMILJEN HENRIC CLAES HEY ELBOW JONAS LUNDQVIST LAAKSO LATELY LA LA MARCUS CATO MARCUS NORBERG AND THE DISAPPOINTMENTS MEDBORGARBANDET MF/MB/ OLD POIZON_SW3 PRINTER RA SHARIF SHE'S WILD AGAIN TONIGHT SURF PHILOSOPHIES SVART KATT THE BEAR QUARTET THE FINE ARTS SHOWCASE THIS IS HEAD ULF STURESON VED YAST NEED FOR SPEED BO MEHR BOB HUND SPUNSUGAR JH3