Dear Members,
The kick-off of the 2021 Outdoor Season took place on July 5, 2021, after a long period of uncertainty due to the pandemic. We were all very excited to restart and to see all the EMSA TEAMS on the field.
We want to thank all the EMSA Zones/Clubs, Team Officials, Players and Parents who contributed and supported us to get back on the soccer pitch. 
Good luck to all EMSA teams for this 2021 Outdoor Season!!!
EMSA E-CARD: TEAM OFFICIALS & PLAYERS
The EMSA E-CARD is the new version of the EMSA ID CARD (Hard Printed Card). All EMSA Team Officials and players listed below must have an EMSA E-CARD which will be produced by EMSA MAIN:
-CLUB Team Officials U9-U19
-CLUB Players U9-U19
-COMMUNITY Team officials U9-U19
-COMMUNITY Players U13-U19 
How to request an EMSA E CARD? All instructions and details are listed here: 
TEAM OFFICIALS: (U9-U19) CLUB & (U13-U19) COMMUNITY
Every Outdoor Season, EMSA League Club and Community Directors provide to all Team Officials the
T.O Handbook (electronic)
where all T.O. will find all important information to face the 2021 Oudoor Season.
For all the Outdoor Season games, the referees are assigned by the Referee Assignors. If you are a certified referee (EMSA or ASA) and you would like to ref, please contact the referee Assignor to get some game.
List of Referee Assignors (here)
EMSA will be hosting The Fall League from September 7 to 30, 2021. All the games of this Fall League will be Outdoor and it is open only to all EMSA Members of both Club (U9-U19) and Community (U13-U19) .
Teams will receive  5-6 games, Monday through Thursday (1-2 games per week).
All games will be played City Wide, 2x30 minutes halves, roster size will be maximum 25 players.
The fees for this League is $475.00 per team.
If your team is interested please, contact your EMSA Zone or Club.
All details and information can be found
HERE
.
EMSA INDOOR 2021/2022 REGISTRATION
The registration for the 2021/2022 Indoor Season will open on August 1st, 2021 at
emsaportal.com
. 
ALBERTA YOUTH SOCCER LEAGUE (AYSL)
We are pleased to announce that our district is part of the new AYSL League launched from Alberta Soccer Association this July 2021.
All details, schedules and more info can be found
HERE.
EMSA FREE SUMMER CAMP U11/U13 BOYS & GIRLS
July is an exciting month, we are also offering FREE SUMMER CAMPS for all U11 / U13 EMSA players Boys and Girls (max of 80 participants). Each week will be in different locations, around Edmonton, from 9:00 am to 11:00 am. The first two weeks were incredibly successful, registrations are still open for the last two weeks, hurry up and register as the camps fill up quickly.
All informations and details can be found here: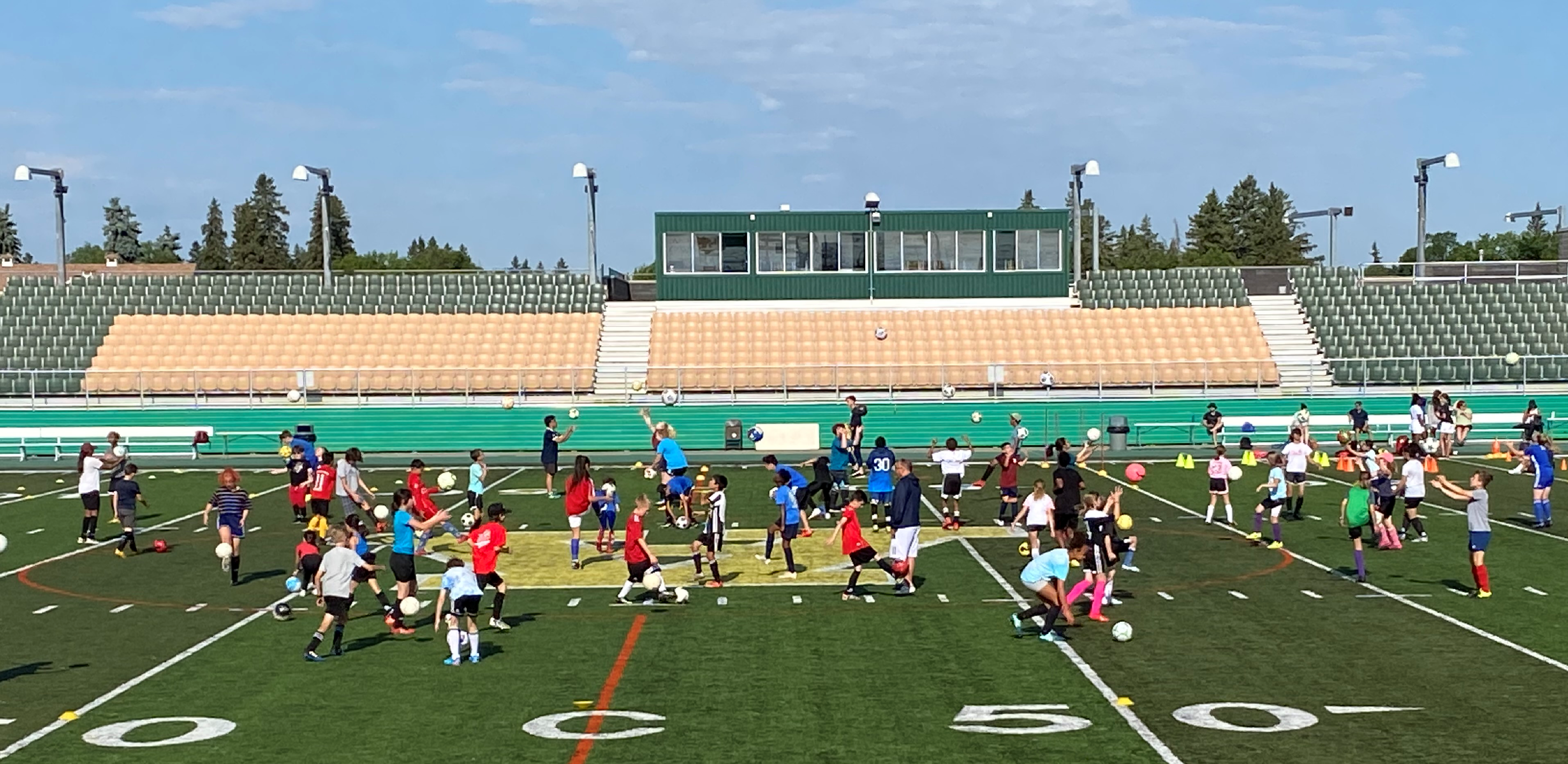 Impact FC Open Official UWS Season with Home Win over Calgary Foothills
Impact FC opened their official UWS league schedule with a tense 1-0 victory over traditional conference powerhouse Calgary Foothills.  The event was the first official UWS match played on Canadian soil since 2019, taking place at Riel Park with approximately 721 in attendance, creating a true quality atmosphere for all in attendance to experience.  
FOLLOW US